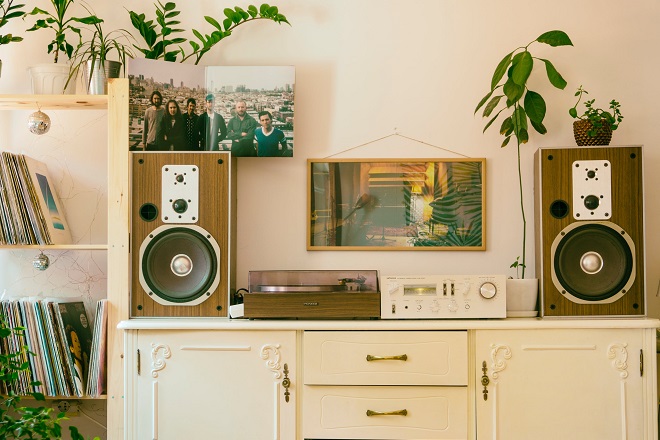 Enjoying your favourite music in the comfort of your own home can be one of life's simple pleasures – but installing a multi-room speaker system to do so can appear a little less straightforward, especially to those less familiar with DIY.
Technological advances have already changed the way we listen to music forever, with music streaming now far and away the most popular way to do it. With smart home technology connecting more of our devices around the home too, a multi-room sound system is the logical next step for your listening.

Here are four factors to consider before you get your home rocking.
Make a project plan
As with any home improvement project, it's worth doing some planning to give yourself an idea of costs and the resources needed to complete it. Firstly, you'll need to think about what features you want from your system compared to what your current set up provides.
How many rooms or zones do you want to set up? Do you want to be able to stream different audio sources in different zones at the same time? Answering these questions will help you to work out what equipment you need and give you an idea of the scope of the work.
Wired or wireless?
Wireless audio technology has come a long way, and opting for a wireless system will make it easier to move speakers around while cutting out the fiddly process of wire installation.
If you don't plan to move speakers around, a wired system can provide you with higher-quality and more dependable audio. It's worth noting that you can still use wireless controls to operate a wired system – this can be done through a remote or your smartphone.
The right tools and equipment
Depending on the complexity of your ideal sound system and the makeup of your home, you'll probably need to invest in a few tools to get the job done. On top of additional speakers, you may need a cordless drill, electrical tape, a stepladder and safety glasses, to name a few.
If you do opt for a wired system, a high-quality set of pliers from RS Components can help with cutting and trimming your speaker wires.
Do you need a professional?
By the time you've considered much of the above, you will have a good idea of whether you are capable of completing the task yourself or if you will need some professional help.
Tasks such as speaker placement and running wires between rooms are relatively simple, but installing in-wall or in-celling speakers may be beyond your level of knowledge and could pose a safety risk. Ask family and friends if they can recommend an electrician, or use a trusted trade directory.