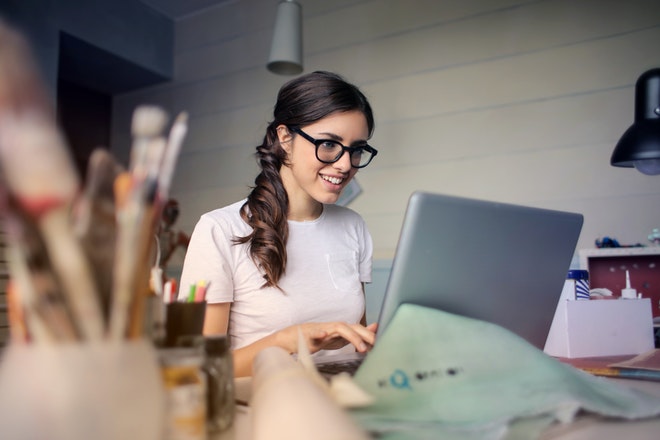 Working remotely from home comes with challenges. Staff members won't have the direct support and communication that they're used to in an office space. As an employer, you have to find solutions that will guarantee that they can still be productive from a distance.
The Increasing Popularity of Remote Work
You may have noticed that more people are working from home than ever because of COVID-19. To ensure that workspaces are safe and infection-free, employers are asking that their employees skip their morning commutes and try their best to finish their daily tasks from their home offices — or at the very least, their dining room tables.
The transition between the finely tuned work environment to a home office is going to be very difficult for some people. They may have families and pets that will offer constant distractions from their conference calls, emails and other responsibilities. They may not have top-quality equipment or high-speed internet to contend with their workload. They may not have an office space that's ready to use.
As their employer, you need to try your hardest to make this transition as smooth as possible. Here are a few ways that you can make that happen:
Invest in the Right Tech
Your employees won't have an IT person on hand to fix their computer problems, so you'll want to invest in some rugged and reliable computers for them to use in their home offices. These top-quality upgrades will give your remote team access online and reduce their chances of tech breakdowns and failures in the upcoming months.
You won't have to worry about delays because of a faulty laptop or keyboard. You don't have to worry about missed deadlines because someone accidentally spilled coffee on their monitor. Investing in tech that's designed to operate 24/7 under any circumstances means that there will be no small hiccups that ruin your employees' productivity.
Stay in Contact
Communication is easy in an office space. If your employee has a question about their latest project or wants to ask for a helping hand, they can step into your office or bring it up during a coffee break. Distance makes it much harder to get those small but important daily check-ins.
Use communication platforms and video conferencing apps to keep in contact with your remote workers. Take the initiative to message them at least once a day to see if they have questions, comments or updates. Reach out to make sure that you're not missing anything crucial.
Guide Them Toward the Right Design
Your employees might not even realize that their home office is uncomfortable and ruining their work ethic. Maybe the space is too cluttered and disorganized. Maybe it's too loud and distracting. Or maybe their set-up isn't ergonomic, and they're feeling cramped and sore at the end of the day.
Send them emails or set up meetings where you discuss home office improvements that are guaranteed to optimize their productivity and increase their personal comfort. Giving them a nudge in the right direction could make a big difference.
It's your job to help your employees make the change from professional workspace to a home office. When you do it the right way, the transition will be completely smooth and stress-free.