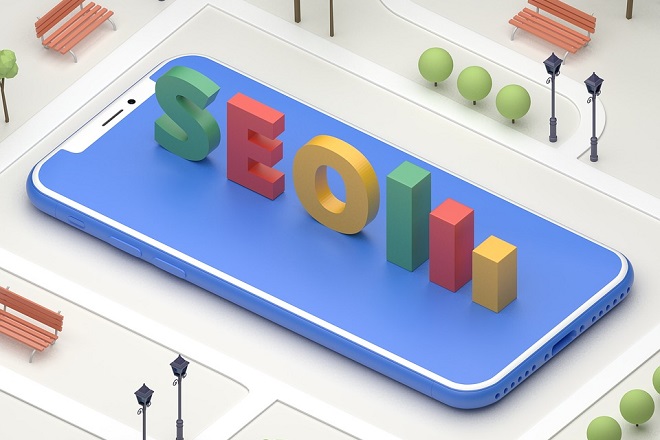 SEO or Search Engine Optimization is a way for your website to become more visible on Google search results pages.
If your SEO ranking is very high, your site can even be among the top five or ten websites on the first page of popular search engines like Google and Bing!
In fact, 61% of marketers feel that SEO and organic website traffic generate more leads than any other marketing strategy.
An SEO expert can help you create an effective website, optimize your content and keywords for search engine ranking, and provide valuable insights into digital marketing strategies.
5 Tips for Finding The Best SEO Expert
So, if you plan to find the right SEO expert to boost sales, this article will be helpful!
The first thing you must consider while choosing the right SEO expert is checking your budget. If you're not mindful of the budget and overspending, your business can run into financial problems.
Do a bit of research to find out what an average SEO company will charge. For example, if you want quality articles with reasonable prices, check how much you must spend on hiring an SEO company in India.
Explore all the SEO businesses to compare all kinds of prices and see which company charges within your budget.
From there, you have to decide which company you want to spend your time with. You can then check for their writing quality to choose the best company.
Of course, if you want, you can also consider increasing your budget for better services.
2
Focus on their credibility
Any company can mature within a week or two and then call themselves SEO experts. But in reality, understanding and applying SEO tactics accurately takes many months.
As a business owner, you want to ensure that a reputed company takes care of your SEO problems, not someone who has no credibility to their name.
Every website needs a different SEO approach, even if the basics are similar. So any SEO marketer claiming that another website's approach will work the same for yours isn't honest.
On the other hand, someone with many years of experience will be able to diagnose the problem quickly and address it properly.
To help you determine the right SEO firm, checking only the credibility isn't enough. Even if the firm is reputed and has been standing for many years, it might not provide satisfactory customer service.
This is why reading reviews is so important. Checking out client reviews can give you a clear picture of how the firm treats its clients and provides them with good service. This way, you'll know what to expect if you partner up with that company.
However, every SEO company will contain one or two negative reviews, so don't let that deter you. If most of the reviews are good ones and the overall rating of the company is 4.5 or more out of 5, then it's a good enough firm.
4
See their communication skills
This is partly synonymous with customer service, but even then, client communication is important, especially if you wish to boost your website traffic and sales.
Before signing on the dotted line, set up a video call or an in-person meeting with the concerned representatives of the SEO firm.
You'll be able to understand well how they communicate with their clients regarding business-related problems. Also, check if the firm has any questions to ask you or not.
But be warned; some firms have a habit of showcasing outstanding communication skills before officially partnering up with you and then display no signs of effective communication later. These will give you the "too good to be true" signs.
5
Focus on their all-round development
If an SEO firm only focuses on webpage ranking and nothing else, then it's time to reconsider choosing a different firm.
Any good company knows how important it is to look at different types of digital marketing strategies.
Today, SEO experts have to understand business and marketing much deeper than before.
Most small businesses with their own website will rush to collaborate with an SEO firm. But only a good firm can actually look at the bigger picture and see that SEO isn't always about ranking or keywords.
They also have to look at the psychology of the average customers and different business models.
Over to you
When looking for an SEO expert, it's important to find someone who has experience in the industry and a proven track record of success with their clients.
Additionally, look for someone who is knowledgeable about current trends in search engine optimization so they can stay ahead of the competition.
Finally, make sure your chosen professional understands how to measure results from their efforts so you know exactly what kind of return on investment you are getting from them.
If you keep these five essential criteria in mind, it'll be much easier for you to find the right SEO expert who will take your business to greater heights!