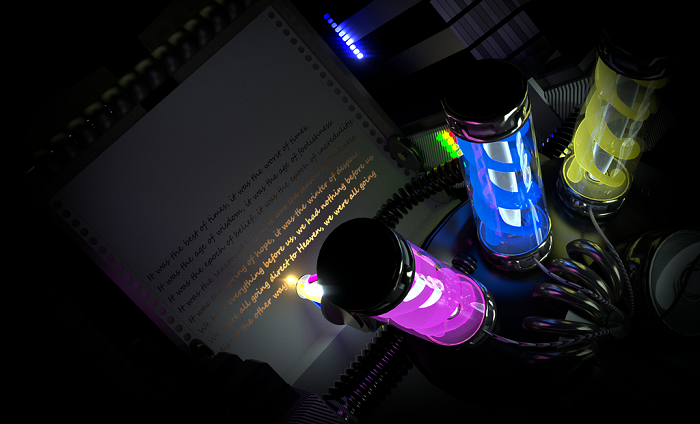 What would you do if the internet-based system collapses? What if all the soft documents and resources get lost for an uncertain period? You never know tomorrow. We understand how necessary a printer is.
In this era of getting paperless, many of the businesses still prioritize having printers. It's wise to have your own printers. And it is especially true when you run a small business. That's the reason we have prepared this guide to let you know how to choose a printer for small businesses.
How to Choose a Printer for Small Business
A printer of your own will help you save a significant amount of time and money. Large-scale businesses may not have time to do printing, but a small business owner can easily do this. However, it would help if you learned some crucial things in this respect. Let's see what they are!
Watching the Sticker Price and Cost Overall
It will be best if you do not go for a printer merely watching the attractive sticker price. There is a caution. The cheapest sticker price doesn't guarantee that a printer is the least expensive printer. You had better compare its price to its consumables.
The reason is, producers can present a low-priced printer with costly consumables. So before you buy a printer, it is essential to be clear of the ink cost as well as toner prices. It will help you save money in the long run.
Consider Printing Habit and Set Expectations
How about your current printing habit? How much do you expect to print in the upcoming days? Is there any estimation that you have done with your team? Have you people made any list of the must-have features?
Yes, it's urgent to fix the printing volume before you buy a printer. You may need hard copies for the sake of your official documents, either occasionally or regularly. Also, you may want this to use for both printing internal documents and sharing documents with stakeholders. That means you need to decide depending on your actual volume and probable requirement. However, apart from quantity, it would help if you consider the quality as well. So think, whether you need a variety of finishes, mobile printing, black and white printing, and so on!
Fitting the Office Size
All the printers won't fit your office structure. There might be a space issue. So it will be wise to think about that. At the same time, you need to think about whether the office can accommodate the printed volume. There will be dozens of papers with separate files, right?
In that case, it would help best if you bought a desktop printer. And if you need and can afford it, you may think of having multiple desktop printers. Alternatively, a large capacity main office machine with multiple users may suffice.
Consider Mid-range Models
Instead of considering merely the upfront purchase, we recommend considering all types of costs relating to a printer. That means apart from the ink and toner cost; you have to count the costs of repairs, power requirements, and some others that may impact the overall costs. So it will be wise to select a mid-range priced printer.
A present-day mid-range model features all the necessary things that most home offices or small teams require. Chances are very high that, like other businesses, you will prioritise paperless and cloud storage options. However, if you print high volumes, you may need to invest a more considerable amount in your printer.
Check the Paper-friendliness
When shopping for a printer, it would help to think about what sort of business operation you have. You had better make a list of everything you need to print. You may have to deal with an exclusive or specific type of paper. In that case, choose a printer that is capable of handling that paper type. Your printer should be suitable for printing the standard thick media such as envelopes, labels, postcards, etc. The fact is, it will depend on a printer's specifications sheet. And during the demo, it is urgent to verify –
whether the printer can load thick media with ease and
the condition of sheet-fed media and manual loading trays.
Please note, here the paper and the printing format both matter. At the same time, the selected printer should be able to staple and collate well. Else, you need to ensure that the printer features a two-sided printing capacity.
These things will save your time and money to a large extent. We recommend having a printer that has extended competence for 3rd party media. Such a device shall let you print whatever you want.
Look into the Image Quality
The image quality is far more critical than you think! As a small business, you must have a target market or different target markets. Depending on a specific one, the image quality may differ. You better consider the following things in this regard.
Colour Gamut
Today's advanced printers have improved ink sets. Such an ink set broadens the printable gamut. You can learn about the comparative gamut from printer brochures or information kits.
Or, you can easily download the manufacturer's included ICC profiles for a better understanding. It would help to soft-proof a profile on the screen. This will let you see what colors the printer can reproduce precisely without shifting.
Resolution
You should have at least 1200dpi print resolution for the sake of fine art reproduction and photography. A printer with many resolution modes is recommendable. Nonetheless, you have to ensure whether it has a wide range of capabilities concerning print resolution. It would help best if you went through a trial shot!
Density
Vibrant colours depend on the ink density. A specific ink set can achieve either higher or lower ink densities. That's why it will be wise to have a comparison among the printed samples. Plus, you may try to get black and white photos along with delta readings of the black ink density, provided that you have a densitometer. It will clearly uphold whether an ink set can produce higher densities.
Ink Droplet Size
You had better choose a printer that can handle a droplet size of around 4-12pl. Remember, the prerequisite of a sharper image is a smaller droplet. And, no doubt, a printed sample of a high-resolution image can tell you whether the prints will be sharp enough or not.
Ink Configuration
A printer has different ink configurations. Usually, it ranges from 4 colors, 6, 8, and 12 color machines. If you want an extended color gamut, you have to maximize the number of colors. However, it depends on the quality of the profile.
As an age-old printing and designing company, we recommend having a combination of Orange and Green inks in the chosen printer. Such a printer can provide you with a broader gamut as well as more attainable colours. And if you want to smooth gradations plus improve your black and white printing, you may go for light versions of existing colours.
ICC Profiles
You have to ensure the availability of ICC profiles for the media you use in your printer. Also, see whether the printer can easily profile the chosen colors or not. If it requires constant re-profiling instead of reproducing precise color, then this is NOT preferable!
Regarding Image Size
The image size should impact the size of the printer. Better see what image sizes most of the customers require. It would help best if you prioritized their interests. Besides, the available print size options on the web will help you get a good idea.
Let's say you need to print canvas, and you have larger print capabilities. Then it will be wise to determine how much additional canvas you require for stretching. A more comprehensive printer can better deal with longer and heavier rolls.
Learn about Speed
As a business owner, you have a daily or weekly printing need, right? So a printer's speed is indeed a vital thing. However, you have to be cautious. Some fast printers cannot keep the image resolution intact. Even in some situations, you have to choose between speed and image resolution! No worries, newer printers have a variety of resolution settings. You can test to get the best.
Pros and Cons of Popular Printers
Here we will focus on different types of printers. It will assist you in selecting the apt one. We have listed the most popular printers along with their benefits and drawbacks. These are –
Multifunction Printers
Laser Printers
Business Inkjet Printers
Pros of Multifunction Printers
You can save both money and space by buying a multifunction printer. It combines the functions of several office machines into one package.
This hit or miss item includes all in one. It is indeed a cost-effective printer in terms of toner and ink.
It has extended copy and printer speed for maximum productivity. You will find it better than a single laser printer or traditional copy machine.
Cons of Multifunction Printers
Unless you have more than one multifunction printer in your small business capacity, you may face trouble.
All the multifunction printers do not perform multitasking.
Pros of Laser Printers
Laser printers are favorable for being super fast and can print a large volume within a turnaround.
You will have concise and sharp documents.
Laser printers last for a long time.
It helps you reduce your long-term cost in terms of ink and toner cartridges.
Cons of Laser Printers
It may not be affordable for a higher upfront cost.
Standard copy paper is a must for laser printers.
This printer is not suitable for high-end photo printing.
Pros of Business Inkjet Printers
Instead of buying, it allows you to refill cartridges.
It can print a variety of paper.
Inkjet printers are one of the best for photo and graphic printing.
It reduces long-term costs.
Cons of Business Inkjet Printers
It has the risk of smudges and fading.
You have to clean cartridges again and again.
It may come up with blurry text on thin copy paper.
Inkjet printers are not recommendable for high-volume printing.
To Sum Up
Now you know how to choose a printer for small businesses in detail. Hopefully, this guide has provided you with a helpful resource. And it will help decide what to choose and what not. As an age-old printing and designing company, we felt the necessity to share these valuable things from our experience. And we have done this. We wish you all the best!
FAQ
Question: Which are the best home printers?
Answer: Some of the best home printers are HP Envy Pro 6420 printer, HP Envy 5055 printer (Envy 5010 UK), Lexmark MB3442adw printer, etc.
Question: How much does a printer cost?
Answer: Well, it depends. It may range from £350 to £20,000.
Question: What is the difference between Inkjet and Laser printers?
Answer: An Inkjet printer drops ink through small nozzles on the paper surface, while a laser printer uses a combination of heat and toner dust.