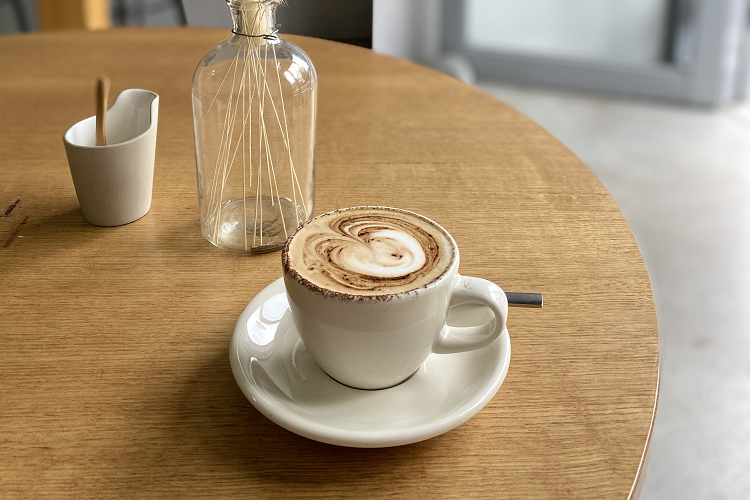 A good interior design gives more than just the aesthetic value of an area. It also focuses on more important aspects like functionality and flow. An ordinary weekend movie night in the family area, a sumptuous meal shared in a dining room, a good conversation shared in the living room, comfortable sleep in a perfectly dimmed bedroom – these are day-to-day experiences that are effectively amplified and optimized by good interior design.
A home, particularly in the living area, is designed to have a noticeable focal point. And usually, our eyes are purposely drawn to the center at the sight of a coffee table. This is usually the finishing touch that completes the whole feel of the room. But aside from being the center, a coffee table can also be placed in some other areas. Sometimes two coffee tables in strategic places will help create your desired ambiance.
Choosing the Right Coffee Table
When you browse a catalog of coffee tables, you are presented with many options depending on your style and target mood. Here are some guide styles you can consider to find the coffee tables that best suits your interior design.
As cliché, as it is, staying simple with your coffee table design can bring out the desired ambiance in your room. You can opt for a simple table and invest in vignettes instead. You can playfully change your vignette depending on the seasons or the vibe you want to achieve. You can place glass jars as the centerpiece, feature sculptures, or add elements of greens and florals to make your coffee table stand out without being overpowering.
If you want your design to be more adventurous, you can opt for a coffee table design that is also a unique piece of art. You can choose from various materials – polished wood, glass, steel, or even a sculpture that will perfectly make a statement. This is a good option for people who are not afraid to create a stunning interior design that may overwhelm the entire ensemble. Keeping it balanced is an excellent way to make it sophisticated, but one spectacular piece can make an unbalanced yet perfectly curated design. One
Some people design their homes with the intention of telling meaningful stories. This is a perfect starting point if you still have not figured out what design to go for. An old coffee table you got from a garage sale or one that was passed on from early generations – these are perfect examples of stories to tell using a coffee table. You can place your photos, some of your favorite books, or memories from your travels. When you want to tell a story, you are not limited to all aesthetics alone. You can break some rules because the story will already make your coffee table stand out on its own.
Make it Blend with your design
Once you have already visited stores or checked catalogs for coffee tables, you will catch yourself overwhelmed with too many options. The best way to solve this is to narrow down your options to the designs that will blend in with your interior design. If you are going for something rustic, choose unpolished wood as your coffee table. If you want everything bright and white, select a table that is glossed with white paint. If you want something classy, choose a glass coffee table with golden steel legs. Your choice will depend on the ambiance you want to give off in your interior design.
Once the options are narrowed down, it is time to choose the perfect coffee table to finish the touch. If you want to visualize your room better, you can opt to have coffee table 3D models. This is the most convenient way to check if your coffee table will go perfectly in your curated ensemble. You can ask for help from your interior designer or even try to do it yourself. 3D models from hum3d.com will provide you with the look and feel you should expect once your coffee table arrives in your room. Using this visual tool, you can check if the table design blends with your interior design.
The Importance of Coffee Tables in Interior Design
Coffee tables are commonly the focal point of a room, but you can also place one or a couple of them in some areas to make a playful design that will still work best for you. No matter how stunning your sofas or ottomans are, the blend will not be perfect without a table.
Your intricate ways of choosing the perfect coffee table will impact your interior design. It will improve and maximize your space and make the room flow more easily. Depending on the purpose of your area, you can choose to have a relaxing ambiance, or you can have an efficient and functional flow. Your choice of a coffee table will also let you express yourself through your interior design. You can make sure that your personality transcends your design choices.
Your coffee table will also affect the mood of your interior design. Once your eyes are drawn to the focal point of the room, you will immediately be immersed in the vibe and feel of the area. So, make sure that you find the coffee table that will perfectly suit your target design.
Conclusion
If you want to make sure that you get the most out of your space, then give time and effort to perfect the interior design of your room. Choosing the right coffee table to accent your room is an excellent way to ensure that aesthetics, functionality, and flow are all present.
Listen to your own needs, check your priorities in the design process, and evaluate your end goal. These are just some of the first steps to take when choosing the interior design that will work for you and reflect your personality. Find the focal point of your room and choose a coffee table that will blend with the overall ambiance. A simple coffee table will make or break the interior design of your room. So, intricately choose what is best for you.