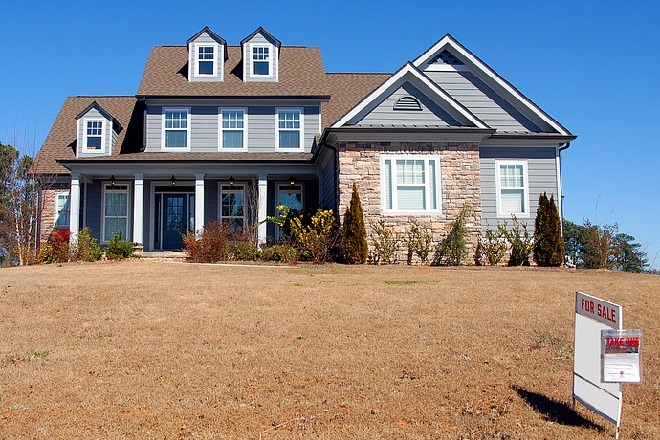 When it comes to selling your home, the power of home-staging shouldn't be underestimated.
According to Hartis Property Experts, home-staging can make your property more appealing to a wider pool of buyers by allowing them to envision themselves in your home. And, more importantly, it can help you get a higher price.
Here are six expert tips on how to stage your house to sell it faster.
Clean
A clean home goes beyond just looks – it shows potential buyers that you have taken care of the property. You should clean every part of your home – from floors to the ceiling, and everything in between.
If you don't have any new appliances in your kitchen, make sure that the ones you do have are spotless. Do the same in the bathroom – everything from behind the toilet to the corners of the tub should be sparkling clean. This will create the illusion that everything is new.
Declutter
The two major problems with clutter littering every surface of your home have to do with distraction and space.
The more cluttered the rooms are, the more distractions it provides for buyers to overlook other aspects of the home. When it comes to space, clutter makes the interior of a home look smaller.
When you put your house on the market, box up anything you don't need on a day-to-day basis and put it in storage. Things like messy hobbies, knickknacks, games, papers and seasonal clothes should all go. Now is also the time to do a clear-out by getting rid of the things you no longer need.
Depersonalize
Depersonalizing your home is important because buyers need to be able to envision themselves in the space.
Remove all family photos, refrigerator art, and keepsakes and box them up. Keep all clothes hidden away in cupboards and clear the bathroom counters. Similarly, put away all the kids' toys and anything else that's personal or indicates anything about the home's current occupants.
Lighting
Open all your curtains and blinds to showcase your home's natural light. Turn on all the lights during viewings and add fixtures if they are needed – old, outdated, or broken light fixtures are cheap and easy to replace. If your existing light features are adequate, be sure to give them a dusting and clean off any grime.
Taking advantage of natural light will make the home appear brighter and more inviting to potential buyers – and they won't have to hunt around for light switches.
Furniture
Furniture that is too big can make a room look small, while furniture that is too small can make rooms feel cold and uninviting. Make sure all the furniture is the right size for the room it's in, and don't make a room feel cluttered with too many pieces.
When staging your home, don't use cheap furniture. Rather, consider renting some furniture while you are showing. Make sure all the furniture looks neat and inviting, and arrange it in a way that makes the home feel homey and comfortable.
Exterior
The way the exterior of your home looks is very important because it influences a potential buyer's first impression. The entryway is an important point to focus on because it can make or break a home's curb appeal – and even determine if a buyer wants to view the inside of the house.
Always make sure all plants, hedges, and the lawn are neatly trimmed and pull out any weeds. Wash the exterior windows of the house well, and make sure the pool (if you have one) is crystal clear.
You can also make an outdoor patio area with a few pieces of furniture to really showcase your outdoor space.