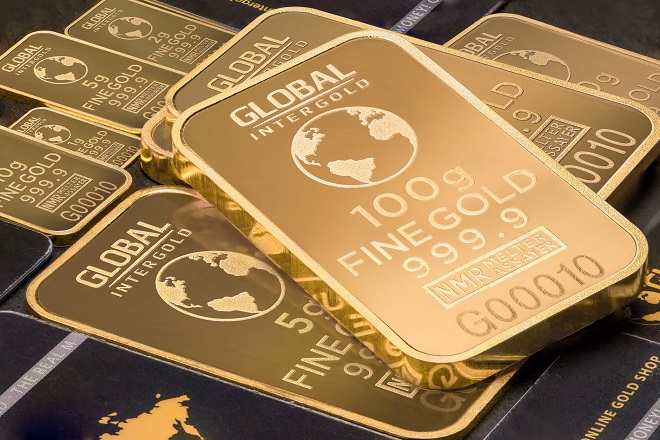 Out of all the elements in the periodic table, Gold is an inarguably the most attractive element to our eyes. Gold has been used in currency, jewellery, architectures as well as in electronics for the past decades and all the reasons come down to its chemical properties. Today, gold has been also used as an investment. As its rate goes higher day by day, even a small 10 gram gold chain could cost you more than Rs. 30,000. Women have this undying love for gold from centuries and this will go on for centuries to come, especially in India where, in every occasion or festival, women find yet another reason to buy ornaments made of gold.
Why gold stands apart from other precious elements?
Going with its chemistry, Gold is the most beautiful, rare, ductile, malleable and the most inactive metal in the reactivity series.
Gold is ideal for making coins as it is indestructible in the presence of water, air and fire. It never gets rusted when exposed to air and cannot be destroyed when put in front of the fire.
Gold is a better investment of all. Everyday stocks go high and low and there is no stabilization, but if you invest in gold then this will also make your portfolio look good and you can enjoy the extra benefit that comes with it.
Gold has also been used as currency throughout the civilization as humans have been fascinated by it for millennia. Gold coins were first used by the Egyptians around 500 BC. After that, Romans and ancient Indians also started using gold coins as their currency.
When talking about gold as money, Gold can be easily converted to cash, and due to its high value of density, durability, consistency, portability, it has made itself highly valuable.
Gold can never be printed, inflated or counterfeited. It contains an inseparable financial trait which knows no comparison from other assets.
Getting a loan is easy when it comes to gold. With lower interest rates and instant liquidity, you can avail a loan of up to Rs. 20 Lakh within hours. No income certificate is required for verification. Only address proof and identity proof is all you need to get a small amount of loan.
People have been buying gold for various reasons. It is so easy to manipulate gold that it can be casted to any jewellery you wish for – gold pendant set, chain, bangles, earrings, nose pin and many more. Since gold is the least reactive metal of all, it remains untarnished and unchanged for many years to come. Because of its extraordinary characteristics, gold will never lose its place and will remain forever as a king. We all know that gold is valuable in different fields; it has not only shaped our history but will also keep on shaping our future. Thus, comparing with other precious metals like copper and silver would be disrespect to this noble element.