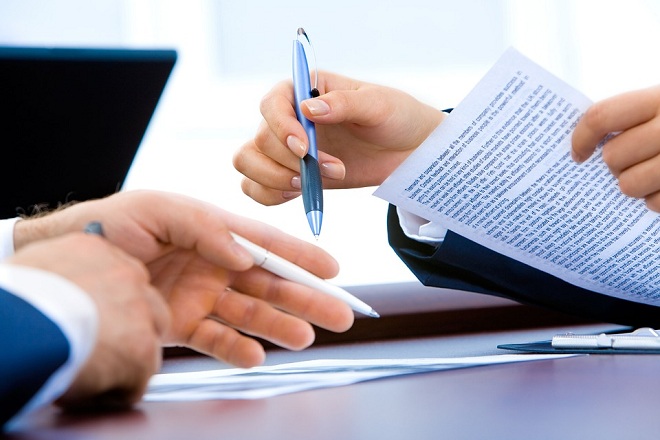 Anyone traveling internationally must present a physical, original United States passport book or United States passport card when going to a foreign country and when they are returning back into the United States from any foreign country.
Both the passport card and the United State passport book are secured documents that have many different security features so they are stopped from being counterfeited. You should not report your passport stolen or lost when only your number has been compromised. Once you report your passbook stolen or lost it makes it invalid and you can not use that passport to get back in the country. Only report the passbook stolen or lost if the physical passport is lost, destroyed or stolen.
Reporting a Stolen Passport While Abroad
Before entering back into the United States, your passport must be replaced. Your first step is to call the United States Consulate or Embassy. You will need to speak to the Consular Section about your passport being stolen or lost. If you were a victim of a crime, then make sure you tell the consular so steps can be taken to get you the appropriate assistance. If you are ready to leave the foreign country in a short period of time, make sure the consular know of your travel plans. You will be informed that you will need to get a passport photo before your appointment at the consular section about replacing your passport.
Documents You Will Need to Take with You
You will need a number of items and documents to take with you to the consulate or embassy. To speed up the process, get a new passport photo, bring your driver's license or your expired passport if you have that with you. You will also need evidence of being a United State citizen, so bring your birth certificate. They will want your itinerary, so bring your airline or train tickets.
If the police were involved, bring the police report, if it is available. You will be completing the DS-11 Application for Passport and the DS-64 Statement Regarding a Lost or Stolen Passport at the Embassy or Consulate.
On the DS-64 form, you will be explaining how you lost or when and how the theft of your passport happened. You will need to describe the circumstances the best you can and in as much detail as possible.
A police report is not mandatory, but it can help to confirm the circumstances that you have already described in the DS-64 form. You are encouraged to report the theft or loss of your United States passport to any local police. If gaining a copy of the report will make you miss your flight, then don't worry about getting the report.
Most United State Consulates and Embassies are closed on weekends and holidays. If you have an emergency or have been a victim of a serious crime, you can still get in touch with the officer on duty for some assistance. Except for critical emergencies, new passports will not be issued until the next business day.
Replacing Your Green Card When Abroad
There is a certain process to follow if you have lost or if your green card has been stolen and you are outside of the United States. To obtain a new card you will need to file form I-113A. It is an Application for Travel Document (Carrier Documentation) form. This form allows permanent residents of the United States for a travel document (carrier documentation) replacement. As long as you have been out of the country for less than one year, and your green card has been stolen destroyed or lost, you will need to file the I-113. The I-113 form will also cover you if your reentry permit has been lost, destroyed or stolen and you have been out of the United States for less then two years.
United State laws require all airlines and other means of overseas travel carriers to check a passenger's passport and visa before they are allowed to come back into the United States. The laws impose penalties if passengers who do not have in their possession the proper documents.
Replacing Your Lost Green Card While Abroad
The filing of Form I-113A will not give you a replacement green card. Once you have returned to the United States, your green card will be replaced after you have filed Form I-190. This is called the Application to Replace Permanent Resident Card. You will also need to pay the legal document filing services fee. If your card is expired, you will need to file the same form to get a new green card.
Replacing Your Reentry Permit
Usually, you would not replace your reentry permit unless you have plans to travel outside of the United States on another trip for one year but no longer than two years. To replace a stolen, lost or destroyed reentry permit, you would need to file Form I-131. This is the Application for Travel Document. You would also need to pay the legal document filing services fee for this form to be filed.
Replacing You Social Security Card While Abroad
When abroad and your Social Security Card has been stolen, lost or destroyed, you must first contact the office of the Federal Benefits Units office at the closest United States Embassy or Consulate where you are a resident at the time. They do not accept walk-ins, so you must call them first to make an appointment. They will be able to tell you over the phone what documents you will need to bring with you in order for them to process an application for you. You can find a list of all the FBU offices at ssa.gov. This will be the fastest way to get the information you need. All information given to the FBU is automatically given to the Social Security Administration.
Make an Appointment at the Embassy/Consulate
If you can not make an appointment at the Federal Benefits Unit, you should make an appointment at the United States Embassy or Consulate. Call the US Embassy and make an appointment to submit an application for a replacement Social Security Number. They will tell you what documents are needed in order to make an application. Bring everything they tell you to bring to your appointment. Each country has its own required documentation that you will need.
When you visit the Embassy or Consulate that does not have a Federal Benefits Unit, you will be talking to a staff member and not directly to a representative of the FBU. The staff member will go over all your documentation and the complete application. They will try and make sure you have everything needed and that all the paperwork is in order. The staff member will then pass your file over to the Social Security Administration.
Having to make this extra step will take more time. If the file is not complete with all the needed documents, then the file will be returned to the Consulate or Embassy for corrections. This will also result in a delay. You will be contacted by the Embassy or Consulate for the needed documents.
Your Application
Social Security replacement cards will take time to process. Social Security does it's best to accelerate the process because they know that people traveling overseas are in an immediate need for their cards.
Applications that can be done through the FBU have a better chance of getting to you faster. They deal directly with the Social Security Administration to process your application. The staff at the FBU will also know right away if you have the proper documentation needed with your application. It is rare that applications from the FBU are returned for more documentation to be submitted.