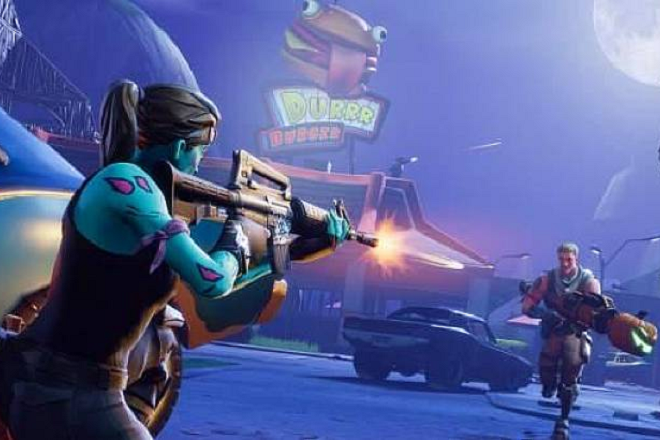 The gaming world has long been dominated by traditional games which required gamers to make an upfront purchase. However, the "pay before you play" method is being swiftly overtaken by the Free-to-play (F2P). Gamers are quickly embracing free-to-play games and based on the Year-End Report from SuperData, these games were able to generate a whopping $88 billion in 2018.
These free-to-play games have realised that when there are no initial or upfront costs, players are more willing to make in-game purchases as purchases become a choice to improve the gaming experience and not a prerequisite to play the game. A good example of free-to-play games include Fortnite, Pubg lite, Apex Legends, WarFrame, Smite amongst others.
Fortnite Free-to-Play model
Fortnite currently has over 250 million players across the available platforms which include iPhone, Android and gaming devices like PlayStation, Xbox and Nintendo Switch. Although the graphic quality may differ on the various platforms, the gameplay is still the same and gamers can still network with other gamers irrespective of the platform used. Let's take a look at how Fortnite offers its astounding free-to-play-model:
Fortnite places gaming as its priority, ensuring that though it's a free game, players have a fun and challenging game mode which offers a minimal play goal. This includes side challenges, changing scenes, new game modes and improved "seasons".
The fun part of the battle royale game is the ability to play in real-time with friends and prospective friends. This is even made better with features like live streams, leaderboards, competitions such as eSports tournaments.
Also, there are plethora of exciting features which get gamers to spend within the app without giving them an edge over others. These include the skins, dances, costumes etc as well as temporary and scarce objects.
Seamless communication between players and hosting events outside the game.
Free-to-Play and the iGaming industry
This Free-to-play model is also implemented in the iGaming industry. This model has been a success in attracting players to test out online casino games and later on convert these players into paying customers.
In this industry, similarly to how video gamers can access without paying, online gamblers are offered online slot games which are accessible through their free play mode which does not require players to make any deposits or to register. Through these free play modes, online gamers are then urged to take advantage of the welcome bonuses on offer. They are then later on encouraged to make regular money deposits in order to fully benefit from the slot machines.
With this strategy being implemented by the various gaming industries and even generating concern for others within the entertainment industry, free-to-play and free play mode games are the future of the entertainment world.
Free-to-Play Market Size
Based on the Superdata Year-End Report of 2018, the entire gaming market recorded a revenue of up to $110billion, and about $61billion was attributed to mobile gaming (which is dominated by free-to-play games). In total, the revenue from F2P games on all platforms amounted to $88 billion, with Fortnite being at the top, earning up to $2.4 billion on its own.
In fact, the growth of F2P games is giving others in the entertainment industry a bit of concern. According to Netflix, it stated that it considered Fortnite a bigger rival than HBO. In their own words, "We compete with (and lose to) Fortnite more than HBO." This is no surprise as gamers not only play, but also "hang out" on the F2P app.