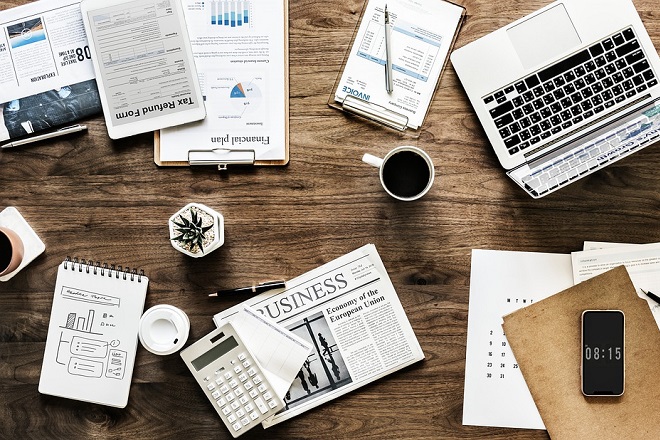 Believe it or not small and mid-sized businesses form the core of a country's economy. Entrepreneurs have been the moving force behind economies for centuries. And as an entrepreneur, it's really crucial to have a good grip on your business, as well as your finances. Financial planning for business is important as it helps you make a business plan for the future.
A business plan will not only have details about the exact sales figures and financial statements but will also cover other aspects such as marketing plan and future strategy for growth. By preparing, financial plan business owners and entrepreneurs are able to manage their cash flow and thus forecast future growth. They are able to handle situations such as cash shortage that arise due to market as well as seasonal fluctuations.
Financial planning for business helps in setting business goals and establishing strategies for attainment of their business goals. Entrepreneurs and business owners should constantly adapt their business plan as per the situation i.e. existing market scenario.
Financial Planning for Business
Businesses that operate without a concrete financial plan are more likely to fail. They could have problems such as cash shortage or overestimating business revenue.
Analyze and allocate finances for small and big operational expenses of your business, which include employee training expense, performance bonus etc.
A future-oriented well planned financial plan can help you decide where to put your money, this is important as many times business owners get overwhelmed by various expenses in front of them and often make the wrong choice while handling issues.
In case you're planning on expanding your business, a sound financial plan can help you get your foot in the door. Banks and other financial institutions don't consider your business a sound viable option for investment if you don't have a strategic financial plan.
A financial plan can also help you review and track your past progress. This is important in case there is any revenue shortfall, or your overhead expenses are too high, you can take corrective measures before the matter goes out of hand and small problems become too big to handle. You can also establish a sound financial plan by following these steps:
Balance your Business and Personal Goals
Clearly define your short term as well as long term business goals. This is important so that there is no clash between personal financial goals with your business goal. If your business goal is to expand to a new region, it can have an impact on your personal goal of planning your retirement or purchasing a new family home. The key is maintaining a balance between them if you prioritize one over another; it may affect your long term financial growth and success.
Explore Alternate Financing Options
Funding is important for the success of any business, and most initial funding comes from personal savings. However, over time, your business may require external funding which can be in the form of a loan or an equity stake in the business. Getting your customers to fund your business in another great way to generate funds. Options like advance booking fund, subscription fee are great ways to source money. Merchant cash advance financing is also a great option especially for business owners who needs extra funds but are just starting to build their credit score.
Control the Costs
All business owners and entrepreneurs must stay attuned to the expenses of running the business. It's a matter of principle to aim for higher revenue against the expenses. Many businesses fail when they are unable to manage their costs and overshoot the allocated budget. As a business owner, the key is to build a system to manage the receivables against the payables and keeping a buffer for contingencies.
Manage your Taxes
Take expert advice to know the exact details of the taxation rule that applies to your business. Start the filing process in advance to avoid last minute mistakes and other missed opportunities. Maintain a clear record of all your expenses and also keep track of tax filing dates. You can even use professional software for bookkeeping.
Plan your Retirement Fund
Build a safety net for yourself and your family to protect your wealth. Investing in good retirement schemes is also a great way to manage your taxable income. Think before you tie your personal assets to your business, as it can impact your personal wealth in case of adverse economic developments. But if you diversify your assets you can build a solid safety net for yourself as well as your business
Running your own business is a tough nut to crack even at the best times. Unexpected sudden issues can crop up any time and in such cases the more prepared you are to closely monitor your cash flow the better it is in the long run. A financial plan will help you build a strong foundation for your business and its success.