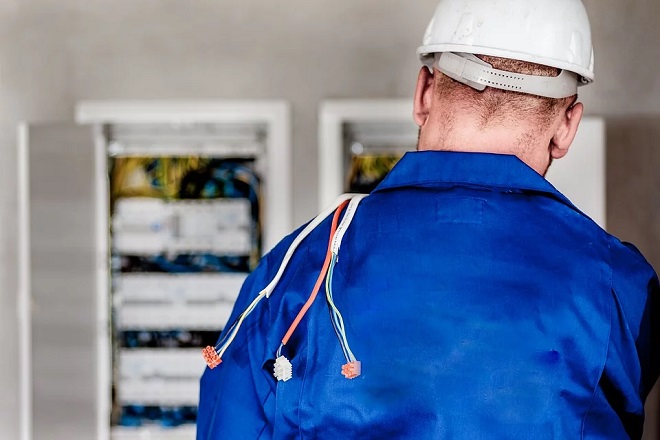 Given the sheer number of electrical devices and digital equipment often used in a business, maintenance is critical. It's not something that you can let slide for any period of time. In fact, there should be a preventative maintenance schedule to prevent major issues. Failure to maintain some equipment could be more costly than you realize. Take a look at the list below to get a better understanding of why you need to properly maintain everything that's electrical in your business.
Energy Efficiency
Energy efficiency in a business is no small matter. You can save hundreds and even thousands of dollars annually when you choose to use equipment that's energy-efficient. Regular maintenance can lower your energy bills because malfunctioning or otherwise defective equipment can cause electrical components to misfire. This can cause increased use of energy. An electrician can check all electrical components to make sure they're properly functioning and insulated. They can also find out if anything needs to be replaced with a more efficient option.
Workplace Safety
One of the most important reasons to maintain electrical equipment is to ensure a safe work environment. Given that employees are your number one asset, every effort should be made to ensure their safety. There are a number of serious problems that can occur, such as electrical fires and electric shock. In fact, these are life-threatening issues that not only require prevention but also warrant a sufficient amount of employee training in advance. Employees should be trained to detect potentially unsafe electrical conditions so that a professional can be contacted when necessary. Failing to properly protect employees can result in fines for safety violations.
Reduced Repair Costs
When regular maintenance on electrical equipment occurs, it will inevitably reduce repair costs. Generally speaking, an electrician will be able to identify serious issues that need to be addressed as opposed to waiting until a problem is severe enough to warrant the replacement of components. By inspecting equipment regularly, you prevent any of the major issues already discussed from occurring. It's worth noting that a serious problem can also result in the loss of productivity that can occur when there is a fire or some other major malfunction.
Compliance with Regulations
Every business must ensure due diligence when it comes to complying with laws and regulations. This includes ensuring all electrical equipment and components comply with requirements for safety. There should be an understanding of what the law says about the safety measures that should be taken. Sometimes there is a legal requirement to maintain signage that communicates any danger associated with equipment in the workplace.
If a serious injury occurs and there were no signs indicating the possibility of danger or how the equipment should be operated, there is a greater liability. Similarly, if there are an injury and preventative maintenance did not occur in accordance with the law, financial damages could be a lot higher. Complying with regulations concerning electrical equipment isn't just a requirement, it's the right thing to do for the protection of all employees.
Optimal Business Operations
The effectiveness of business operations is tied to bottom-line results. It's one of many reasons why equipment maintenance should be a top priority. One aspect of optimizing business operations is having a qualified professional analyze your equipment to identify any opportunities for improvement. There's a possibility that other electrical equipment exists in the marketplace that can reduce your operational costs. Given the frequent advancements in technology, there are appliances and other types of equipment that can make a tremendous difference. Unfortunately, it's common to find serious electrical issues in business after a costly problem has already occurred.
If you need to find out whether there are any opportunities for improvement in your business to optimize electrical safety, it's worth your time to contact a knowledgeable professional. This should be part of your preventative maintenance, regulatory compliance and disaster recovery strategy. North Lakes electrical company can help you with maintaining equipment to keep everything safe and fully operational. You can also get any of your questions answered by experts in the industry.