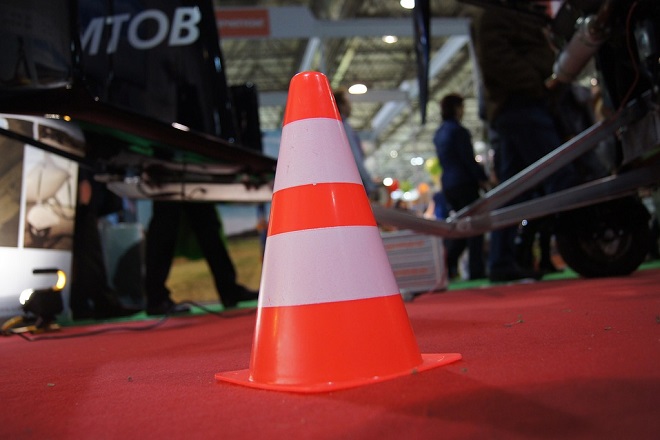 The construction industry is hazardous. As a matter of fact, the lives of the workers are always at risk– it could be because of accidents due to mishandling equipment, or fatalities brought by construction vehicles used around the job site.
These statistics are definitely alarming, but the good thing is, there's a lot of solutions that could lead to a safer workplace.
Here are some construction technology trends that keep the construction zone safe.
Equipment and Vehicle Technologies
Perhaps, one of the best ways to prevent work-zone injury is through the use of technologies that could be embedded inside vehicles, and equipment, such as construction cones. One great example of this would be the rear-view camera systems, as well as spot mirrors that vehicle operators can use to ensure visibility in the area.
Aside from that, there are also technologies, like reversing alarms that could keep those working around large vehicles safely through alerting them when there's a vehicle nearby. Furthermore, vehicles could have the latest light bar technology known for increasing work zone awareness and safety. This could be very helpful for road users, as it would guarantee that they'll be able to avoid road crashes.
There's also a new and exciting development that we should look forward to– it's the emergence of real-time-vehicle-to-vehicle, as well as connected mobility solutions that use light bar technology to a whole new level. This alerts the users of navigation systems, such as Waze, to the presence of work zones, as well as slow-moving vehicles ahead of time.
Remote Monitoring
This is another trend that's very useful in the construction industry. Remote monitoring can be done in several ways, and included in this are drones, wearables, LIDAR, sensors, and many more.
For example, LIDAR and drones are capable of remotely monitoring and providing real-time information regarding work zones and road conditions. Then, there are also sensors built-in infrastructure, and this could circulate data, as well as information back to other vehicles, as well as road users. This could be very useful, especially in hazardous conditions. Not just that, vehicle-to-roadside technologies also ensure that road users will be able to guarantee safety without having to take their eyes off the road.
For companies that chose to operate in fleets to transport construction materials, it's crucial that they're familiar with dangerous road areas, weather conditions, and even the transportation routes they should take.
Smarter Work Zones
There's a growing trend regarding smart work zones, and this could include end-of-queue warnings, traffic avoidance, congestion, and many more.
Experts believe that queue detection is something that can be very useful, and there have been claims that around 30% of fatalities happen in the work zone, and some of which occur at the back of the queue.
Aside from that, a lot of transportation agencies are also trying to create programs and campaigns regarding various queue management techniques which would reduce the occurrence of crashes.
Nonetheless, one of the most significant factors that hold back the widespread adoption of smarter work zones would be this. This is probably one of the few reasons behind common issues in the construction site. However, if only people would learn how to throw extra safety precautions, such as smarter work zones, this might solve the problem.
Another factor that could contribute to this would be due to lower bids coming from contractors, and subcontractors, that choosing who should handle the project could be a complicated task. That's why it's essential to resolve this problem first to ensure that everything will work out from there.
Wearable Technologies
Another sought-after trend in the construction world would be the emergence of wearable devices. This is very useful as it keeps the workers safe in several ways. For example, some products come with visual and audio features to help individuals know if the road is reliable or not.
These features react when there's a vehicle in the area, and it also alerts the workers about it. The audio, vibration, and visual alert for such are also essential. For companies where there's always a roadway worker, they could really take advantage of this technology in terms of sending alerts and ensure that everyone stays safe while performing their job without worrying about their safety.