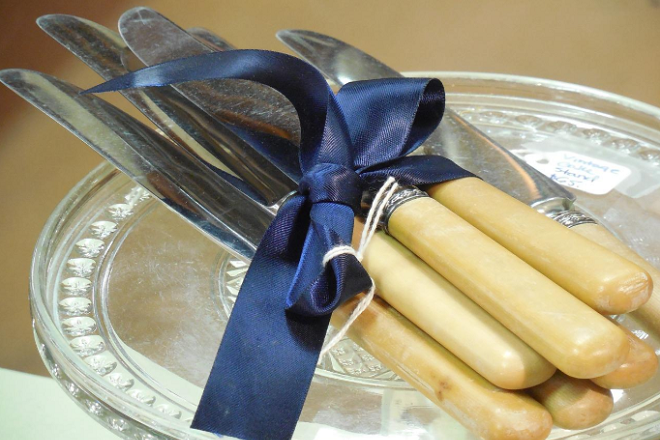 Wondering what kitchen knife to buy? Don't fret because we are here to help you. In this article, you will learn how to choose the right kitchen knives. Just continue reading.
A kitchen knife is one of the important appliances to have in your kitchen. Whether you are a professional chef or amateur cook, having the right kitchen knife can make the job a lot easier.
A kitchen knife that is not only sharp but also lightweight can make your chopping safer and faster.
Nevertheless, not all kitchen knives are the same. And this can make it difficult for one looking to buy a kitchen knife.
It is important to understand that buying kitchen knives is an investment and so getting good quality ones that are durable, strong, and sharp is important.
Below are the important tips to help you choose the right kitchen knives.
Read on…
What Type Of Kitchen Knife Did You Want In Your Kitchen?
---
First things first: Before you hit the road or go online in search of your kitchen knives, consider the type of knife you will want to use in your kitchen.
Kitchen knives are made in different shapes and sizes and are meant to do different work.
Remember, although a kitchen knife is great, it may not work properly if you use it for a task it's not designed for.
Usually, there are seven types of kitchen knives namely chef knife, paring knife, serrated knife, santoku knife, carving knife, boning knife, and filleting knife all of which are meant to handle different cutting needs.
Ideally, you will want to buy a kitchen knife set that contains all of this range. That's the best way to save money, unlike buying them separately.
Chose a Light weight Kitchen Knife
A lightweight kitchen knife is safe and faster to use but a heavy knife will be hectic to use, especially if you intend to use it for chopping light materials. Nevertheless, if you intend to use the knife to chop hard materials like nuts and palm sugar, buying a heavy knife would be the best option.
Check The Material The Handle Is Made Of
Usually, kitchen knife handles are made of wood, toughened resigns or plastic. Avoid, kitchen knives with handles made of softwoods or low-density materials.
Consider the Material Used to Make the Blade
Usually, the best kitchen knife blade is made of ceramic since it can retain its sharpness even after it has been used for a long period of time. Also, ceramic material does not rust.However, the kitchen knives with blades made of ceramic are costly and the cheaper ones are prone to break easily.
Another best material to choose is stainless steel. This material is strong and durable and can be sharpened with ease.
Check the Balance of the Knife
To determine the comfort of the knife, you need to consider the balance and the weight. If the kitchen knife has too much weight on one side, it will be hectic to chop with it.
The best kitchen knife is one that has a good balance between the blade and the handle.
There are different ways to test the balance of the knife but the most traditionalmethod is to use place your finger at the blade-end of the handle, then hold the knife horizontally with the cutting edge facing down. A balanced knife will not fall off your finger.
A well-balanced knife will require less effort when chopping, especially if you intend to use it to cut large quantities of ingredients.
Cost
If you are planning to use your knife for a lot of cutting, then you would consider spending some money so that you can get a quality knife.
If you must buy the chef's knife, choose one that stays sharp and lasts longer.
Since the other types of knives won't be used frequently, you may not want to spend too much money on them.
Final Words
---
Storage is important and any kitchen appliances must be kept somewhere. Before you buy new kitchen knives, consider the space you will be storing them safely.
The professional chefs at village-bakery.com advise people to buy a whole set of kitchen knives that come with a convenient block that will store all the kitchen knives in one place.