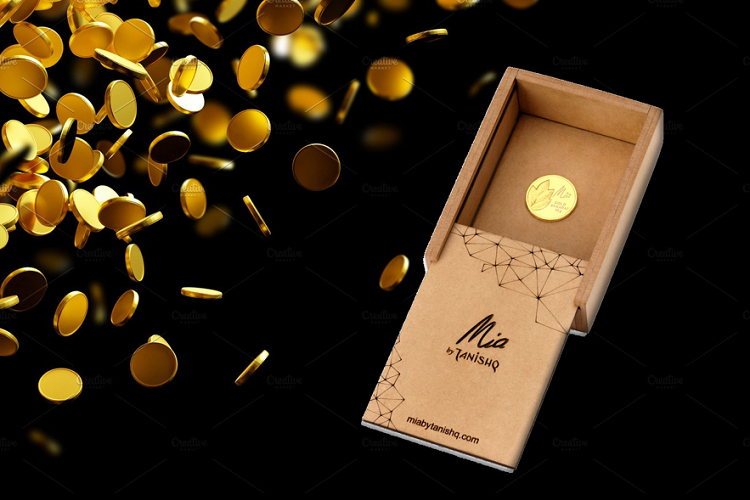 Gone are the days when you had to physically step out of the house for buying things. Today, everything from groceries to gold is bought online, this has made shopping for everything much simpler and allowed us to browse through different stores from the comfort of our own homes.
Buying gold coins online has also made the shopping process for gold much simpler. There is no need to go two different jewellers to compare designs and prices. All you have to do is head on to the website of a jeweller that is reliable like Mia by Tanishq and start shopping!
However, with shopping for gold coins online, there are a new set of challenges that have raised. To help you out, here's a conclusive guide to find the best gold coins online.
Purity
Knowing the karat of your gold coin is usually a good indication of its purity. The highest standard for purity is the 24k gold which is completely pure with no other metals mixed in. While buying gold coins online, you can go for anything around the 22k mark since at this ratio the coin is considered pure and is highly valuable.
Hallmarking
After looking at the purity it is also important to ensure the authenticity of the gold coin online. The BIS hallmark sign is a certification to ensure that the gold coins online you are planning to purchase is the real deal. This is set according to the Indian Standard of purity and fineness.
So, while shopping for gold coins online, you must ensure that it is hallmarked as without this sign you may be getting a gold coin of low-quality which may not even be real gold! A hallmark sign ensures its quality and will also make it easier for you to sell it if the need arises.
Invoice
While buying gold coins online, asking for the bill in digital or printed form is super important. The bill that you ask for will contain critical information that can prove to be very useful in the future. The bill usually entails the weight, karat, and price per gram.
It also gives a proof of ownership, and value of purchase which makes it super important for documentation as well. Having a bill also authenticates the gold coins online, and if you ever want to resell this, having a bill can help increase the selling price.
Making Charges
When you are shopping for gold coins online, you might notice that they are relatively cheaper than jewellery made of the same precious metal. This is because the gold making charges are lesser in coins. The making charges on coins is around 3-10% which is very less than jewellery.
This makes buying gold coins online a great investment since they promise better results than jewellery and are easier to sell.
Packaging
Contrary to popular belief, packaging plays a crucial role when you are buying gold coins online or offline. The packaging is the first thing you see, and what keeps your coin safe for years, making it an important part of shopping for gold coins online as well.
You must ensure that the gold coins you buy online has packaging that is tamper proof, and that nothing is broken from the edges. You must keep the box of the gold coins online safe and without scratches to ensure that the next purchaser will be impressed by it and choose to buy gold coins online for a good price.
You must only shop for gold coins online from trusted jewellers like Mia by Tanishq. This is your one-stop destination for everything gold, making it the perfect place to shop for gold coins online.