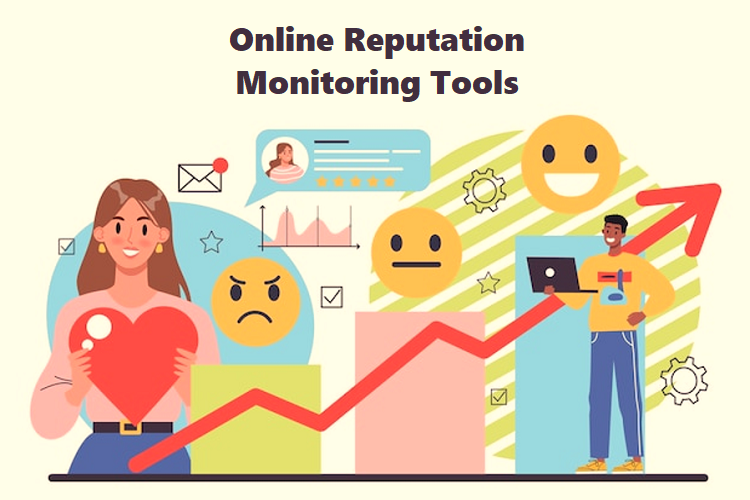 In today's digital age, our online presence is more important than ever. Whether you're a business owner, a public figure, or just an individual looking to maintain a positive online image, online reputation management is crucial. The internet is a vast space, and it's essential to know what's being said about you or your brand. This is where online reputation monitoring tools come into play.
Top 10 Online Reputation Monitoring Tools
In this article, we'll delve into the top 10 online reputation monitoring tools for 2023, carefully curated to help you take control of your online image. We'll break down each tool in a simple, easy-to-understand manner, ensuring that you're equipped with the knowledge you need to make an informed choice. Let's get started!
1
Google Alerts: Your Digital Guardian
Are you curious about what's being said about you online? Google Alerts is here to help!
Google Alerts is like a watchful guardian for your online reputation. This free tool notifies you whenever your name or keywords you specify appear on the internet. With its user-friendly interface, you can effortlessly set up alerts, ensuring that you're always in the loop about your online mentions. Whether you're an individual or a business, Google Alerts is a fundamental tool to have in your arsenal.
2
BrandYourself: Take Charge of Your Online Identity
Are you tired of negative search results? BrandYourself can help you reclaim your online identity.
BrandYourself is designed to improve your online reputation by pushing down negative search results and promoting positive content. This tool is user-friendly and offers step-by-step guidance on how to enhance your online image. With BrandYourself, you can regain control over what the internet says about you.
3
Mention: Real-Time Monitoring at Your Fingertips
Ever wish you could monitor your online mentions in real time? Mention has you covered.
Mention is a powerful tool that allows you to track online mentions of your name, brand, or any keywords you specify in real time. This real-time monitoring ensures that you can promptly respond to both positive and negative mentions, helping you stay ahead in the game.
4
Social Mention: Uncover Social Insights
Want to dig deep into your social media reputation? Social Mention is your go-to tool.
Social Mention is a social media search and analysis platform that helps you track mentions of your name or brand on various social media platforms. It provides valuable insights into your social reputation, making it an excellent choice for those who want to maintain a positive social media presence.
5
Reputation.com: Comprehensive Reputation Management
Looking for an all-in-one reputation management solution? Reputation.com has got you covered.
Reputation.com offers a comprehensive suite of reputation management tools. It helps businesses and individuals manage their online reviews, social media presence, and more. With Reputation.com, you can take control of your online image from a single platform.
6
Hootsuite: Social Media Superpower
Is social media a big part of your online presence? Hootsuite is the tool you need.
Hootsuite is a social media management tool that allows you to schedule posts, track mentions, and engage with your audience across multiple social platforms. It's an excellent choice for individuals and businesses looking to streamline their social media reputation management efforts.
7
ReviewTrackers: Master Your Reviews
Worried about what customers are saying about your business? ReviewTrackers can help you master your reviews.
ReviewTrackers is a powerful tool designed for businesses to monitor and manage online reviews. It enables you to stay on top of customer feedback and respond promptly to reviews on various platforms, ultimately enhancing your online reputation.
8
SEMrush: SEO and Online Visibility
Want to boost your online visibility and reputation? SEMrush is your solution.
SEMrush is a comprehensive SEO tool that can also be used to monitor and manage your online reputation. By analyzing search results and identifying the most influential mentions, SEMrush helps you optimize your online presence for better visibility.
9
Yext: Location-Based Reputation Management
Is your business location-based? Yext ensures your online reputation is in sync with your physical presence.
Yext is a location-based reputation management tool that helps businesses keep their online listings and information accurate across various platforms. It's particularly useful for businesses with physical locations, ensuring that your online presence aligns with your real-world image.
10
Mentionlytics: Listen, Analyze, and Act
Are you looking for a tool that goes beyond monitoring? Mentionlytics allows you to listen, analyze, and take action.
Mentionlytics is a tool that goes the extra mile by not only monitoring but also providing in-depth analysis of your online mentions. It empowers you to act strategically based on the insights it provides, making it an invaluable tool for proactive reputation management.
Conclusion
Your online reputation is a valuable asset in today's digital world. Whether you're an individual or a business, the tools we've highlighted here offer various solutions to safeguard and enhance your online image. From real-time monitoring with Google Alerts to comprehensive reputation management with Reputation.com, each tool has its unique strengths.
Remember, maintaining a positive online reputation is an ongoing process. By choosing the right tool for your needs and regularly monitoring and responding to online mentions, you can take control of your digital identity. In 2023, these 10 online reputation monitoring tools are your allies in the quest for a positive online image.
Key Takeaway
Online reputation management is essential in the digital age.
Google Alerts, BrandYourself, Mention, and Social Mention are effective for monitoring mentions.
Reputation.com, Hootsuite, and ReviewTrackers offer comprehensive reputation management solutions.
SEMrush can boost your online visibility, and Yext is perfect for location-based businesses.
Mentionlytics goes beyond monitoring by providing in-depth analysis.
As you venture into the world of online reputation management, remember that consistency and timely responses to mentions are the keys to success. Your online image is in your hands, and these tools are here to help you maintain it with ease and confidence. Stay vigilant, and let your digital reputation shine!