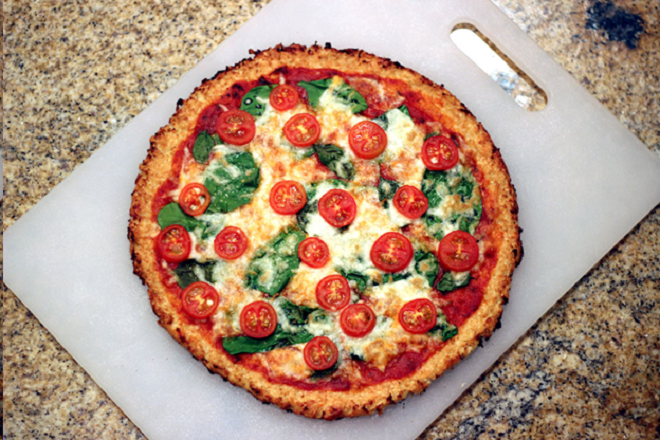 Pizza is perhaps one of the most popular dishes all over the world, but it takes so long to cook it in an average kitchen stove! If you want to have an opportunity to bake some delicious pizza without too much fuss, check out this list of the best indoor pizza ovens by Pizzaovenradar.com. If you are looking for an outdoor solution, you may like one of these best propane pizza ovens.
Betty Crocker BC-2958CR Pizza Maker
Betty Crocker's Pizza Maker is the most affordable and compact electric pizza ovens that you can find around. For just $46 it provides decent metal plates with fast and even heating both on the top and bottom. Due to a rather spacious cooking section, you can bake both thin classic Italian and thick American-style pizzas with a delicious crispy crust. Both top and bottom plates are incredibly easy to clean with a cloth so that you can bake as many 12" pizzas non-stop as you want.
Presto Pizzazz Plus Rotating Oven
This gadget with sci-fi design is actually one of our favorite compact electric ovens at Pizzaovenradar.com. It has a rotating 13.25" plate with a built-in heater and a powerful heater in the smaller non-rotating upper head. Such a combination of a rotating and static heater lets you bake your pizza so evenly that you won't believe your eyes. The average cooking speed of Presto Pizzazz Plus is usually a bit lower than close-contour ovens provide. On the other hand, nothing prevents the tasty smell from spreading around the house!
Deni Pizza Oven
This one is another sci-fi oven that uses hot air convection to bake. Its glass body lets you see everything inside and be sure that your pizza doesn't burn. While it's not the most powerful solution, you'd better consider it for cooking semifinished pizza from the supermarket.
Hamilton Beach 31700 Cooker
If you are looking for a more professional solution with notably faster baking speed, this oven by Hamilton Beach may be the best choice. It's made of high-quality stainless steel that preserves the heat inside perfectly well. The close-contour provides even circulation of hot air so that you don't have to rotate pizza to avoid burns. Just turn the knob to set the right temperature, wait less than a minute for the oven to heat up, and bake. When the job is done, just pull out the crumb tray to clean it up, and you're ready for the next party!
Oster Convection Oven
This $100 electric oven is an excellent solution for simultaneous baking of 2 pizzas or a pizza and something else. It has a dedicated pizza drawer at the bottom and a spacious upper section that can deal with anything from pizza to lasagna or a thick meat pie. You can control all the 3 heaters of this oven separately to ensure the best quality of dishes in both sections and avoid burns. The cooking speed of Oster Convection Oven is comparable with Hamilton Beach's Cooker, which means you can bake and serve pizzas vary fast.
Bon Appetit!
Now you know about 5 easy-to-use electric ovens that can fit the kitchen of any size and help you to host the best party so far. All the devices from this list are available on Amazon, so you can get easily get the one you need as soon as possible.