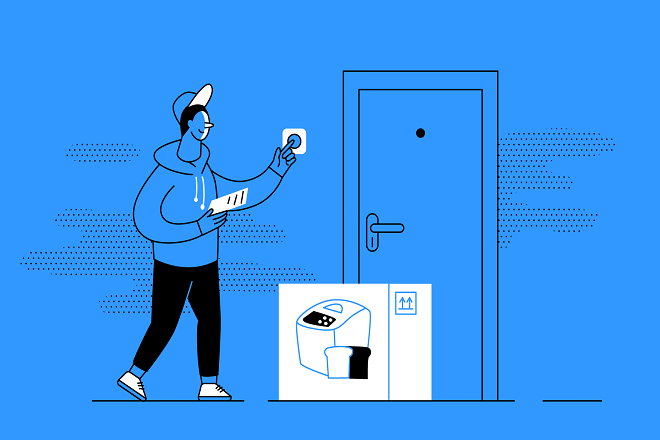 eCommerce companies are growing rapidly and hit the highest level after the pandemic., It will give the best result and create a good balance in the overall ecommerce market. If you look into the statistics, you will notice that ecommerce companies are showing a significant business role and follow unique strategies that will help their business grow to the best and create worldwide buzz.
In today's world ecommerce platform is nothing less than a point that will give a better response to the customer base. People love to browse products online, and they want to buy them from the comfort of their homes. It will give a better response, and the market has seen tremendous growth in the last couple of years. One has to follow it to introduce new strategies to stand against the rivals and even fetch new customers and business owners.
In an ever-evolving digital landscape, eCommerce has emerged as a powerhouse, revolutionizing the way people shop and transforming the global retail industry. As consumers increasingly turn to online platforms for their purchasing needs, eCommerce companies have risen to prominence, capturing markets across the globe. In this article, we delve deeper into the world of eCommerce and present an extended list of 15 best and largest eCommerce companies that continue to shape the industry.
Top15 Largest eCommerce Companies in The World
Here is the list of top 15 largest ecommerce companies for your reference so you know who is the best.
It is the topmost ecommerce platform that everyone loves it. It has created a marketing buzz that can show a complete transformation from the US to many parts worldwide. The ecommerce business. In the 2020 market, it has a market value of USD billion of 941, while in 202, it has 1.634 USD trillion. The monthly website traffic gas steady growth, which ranks with 5.2 billion visits from desktop and mobile sources.
Over the years, it has been the most influential ecommerce company, and it can quickly diversify its assets and even turn the aspects of the operation into a profitable business. No discussion on eCommerce is complete without mentioning Amazon.
Founded by Jeff Bezos, Amazon has become synonymous with online shopping. From its humble beginnings as an online bookstore, the company has diversified its offerings to encompass virtually every imaginable product category.
Amazon's commitment to customer service, efficient logistics, and disruptive innovations, such as Prime membership and Alexa, has propelled it to global dominance.
It is yet again a popular ecommerce website in the world where the company receives 1.7 billion visitors in just a month. EBay mostly starts operating like Amazon to make the most of the business and fetch more audiences and visitors. The listers can list the company and create the most impactful result. The customers will get good bargains for the product due to this business model.
As one of the pioneers of online auctions and consumer-to-consumer transactions, eBay remains a prominent player in the eCommerce landscape. Offering a platform for individuals and businesses to buy and sell a wide variety of products, eBay continues to connect buyers and sellers globally. Its reputation system and secure payment options have contributed to its longevity and appeal among online shoppers.
It is a brick-and-mortar store, and from that, it has become the biggest ecommerce chain in the US market and many parts of the globe. Walmart invested massively in ecommerce and started the business with delivery and pickup services. In 2021, it had almost 410.3 million click visits in just a month. The online marketplace will experience a sharp increase, which will get into the 3rd-party sellers in 2021.
Leveraging its extensive physical store network and combining it with a robust online presence, Walmart has established itself as a formidable player in the eCommerce industry. The company's acquisition of Jet.com and partnerships with various eCommerce platforms have bolstered its competitive edge and allowed it to offer a wide range of products at competitive prices.
Alibaba Group is the most promising ecommerce chain in China and other parts of the world. It is a bridge that reduces the gap between international and Chinese suppliers. It creates a good balance in the global market and gives you a better understanding of the dropshipping model. It has other business markets like DingTalk, and Lazada apart from alibaba.com. These companies offer logistic services, retail chains, ecommerce, and even different cloud services. It makes the business rise and shine better. Aldo creates a good marketing concept to fill the regional and international ecommerce game gap.
Hailing from China, Alibaba Group has established itself as one of the world's leading eCommerce conglomerates. Its flagship platforms, including Alibaba.com, Taobao, and Tmall, cater to a vast consumer base and provide a wide range of products and services. With innovative business models and a strong focus on technological advancements, Alibaba Group continues to expand its influence both domestically and internationally.
Japan's popular ecommerce platform has 100 million customers and targets almost 87% of the population. That includes 111.4 million members when there is a consideration of Japan's individuals. In nearly 2021, Rakuten comes with an average visit had 544.3 million in a month.
Originating from Japan, Rakuten has evolved from an online marketplace into a comprehensive ecosystem of services. By leveraging its diverse portfolio of businesses, including Rakuten Ichiba, Rakuten Travel, and Rakuten Viber, the company has created a unique shopping experience for its customers. Rakuten's loyalty program, Rakuten Super Points, has also played a significant role in fostering customer engagement and retention.
The current value of Shopify is $109.41 billion, which will make it the best ecommerce platform. It is a Canadian ecommerce that has witnessed quite good growth. It has a good market, which will ensure and give you the best impact, and this will provide you with a better result and fulfill the significant effect of the e-commerce platform.
Rather than being an eCommerce platform itself, Shopify has gained immense popularity by empowering individuals and businesses to create their own online stores.
With user-friendly tools and a scalable infrastructure, Shopify has democratized eCommerce, enabling countless entrepreneurs to establish successful online businesses. The platform's emphasis on customization, seamless integrations, and reliable customer support has garnered a loyal user base worldwide.
It is a platform that offers 111 million deals on fashion, computer electronics, accessories, toys, home improvement, tools, home and garden, and home appliances. It has a global rank of 68. It creates a big buzz in the ecommerce platform and is one of the popular ecommerce websites.
AliExpress, a subsidiary of Alibaba Group, has gained popularity as a global online marketplace that connects Chinese sellers with international buyers. Offering a vast range of products at competitive prices, AliExpress has become a preferred destination for consumers seeking affordable goods, particularly from Chinese manufacturers.
The platform's buyer protection policies and efficient shipping options have contributed to its global appeal.
It is an ecommerce platform with the most extensive electronic services, and even it is well equipped to embrace all kinds of transformation that take place digitally. It has a sound investment in the supply chain that will meet the significant demand sections.
The sales that one generates online are always high after the pa device situation. In Q1 2023, the hone-grown sales increased by 33% compared to Q1 2020, which gas only 15%.
It has its originator US which has a rank of 10th in the ecommerce list. As per 2022 market value, it follows the big-box format, with 1938 stores in brick and mortar. It operates from the online store as well. To make it big and quick, it has given the best promising result.
Target is primarily known for its physical stores, the company has made significant strides in eCommerce to cater to the evolving needs of consumers. Target's investments in enhancing its online shopping experience, expanding its product assortment, and leveraging its robust supply chain have positioned it as a formidable competitor in the eCommerce space. Its focus on providing convenient fulfillment options, such as same-day delivery and curbside pickup, has further strengthened its appeal.
It is a home improvement ecommerce website that originated in the US. There are almost 2284 DIY stores under Home Depot. They are in a continuous process to offering quality products to the customers
It is fashion e-commerce, Europe's top ecommerce company, with an average of 134.8 million customer visits in a month in 2021. The market capital value is 18.39 billion, and online services are available in 23 European countries like Germany, Netherlands, Spain, Austria, Switzerland, France, and the UK.
Providing an extensive selection of clothing, footwear, and accessories, Zalando has become a go-to destination for fashion enthusiasts across the continent. The company's commitment to sustainability, innovative marketing campaigns, and seamless customer experience have positioned it as a key player in the fiercely competitive fashion eCommerce market.
There are many ecommerce giants in the international market. But a young Chinese ecommerce market competes with these big giants, Taobao, and the business formula is the same as another ecommerce platform. It became quickly responsible for standing against its American rivals, and the market share tripled with the solid customer base.
It specializes in housewares items that have an average visit in a month in the year 2021. It is an online marketplace with a capital value of $15.36 billion. It is trendy in Canada and US, and even thus, the website is popular in Europe too. The website visit duration is almost 5 minutes, and going g through, it has 5.93 pages with single visits.
It is an open SaaS ecommerce platform for all companies of the sizes, and name it the most with the deals and business techniques that can benefit from what this playgirl has to offer. The in-built features are fantastic, and it is an intuitive website. The ecommerce website will give 24/7 customer service as well.
BigCommerce offers a comprehensive suite of tools for managing products, payments, shipping, and marketing, making it a popular choice among entrepreneurs and established brands alike. The platform's scalable infrastructure ensures that businesses can adapt and grow their online presence as their customer base expands.
With a focus on driving conversions and providing a seamless shopping experience, BigCommerce continues to empower businesses to thrive in the competitive eCommerce landscape.
It is an Indian ecommerce platform with per month 276.9 million visitors as per the 2021 report. It is again the top ecommerce platform in the world. Walmart owns the company now and will turn its revenue to 25% in the financial year of 2021. It offers IT. Ecommerce services and its payment operation continue to make it the best platform to hop on and use the websites.
As one of India's largest eCommerce companies, Flipkart has played a pivotal role in shaping the country's online retail landscape. Founded in 2007, Flipkart initially focused on books before expanding into multiple product categories. The company's relentless pursuit of customer satisfaction, coupled with its strategic acquisitions, such as Myntra and PhonePe, has propelled it to the forefront of Indian eCommerce.
Conclusion
The future of e-commerce is still there, and the market is going nowhere. In the coming years, it will grow more, and online retail will open new channels with the help of technology. Hence it increases its visibility and accessibility, and therefore more people will embrace the benefits and the convenience. From B2B to B2C, the companies sending ecommerce platforms are looking for different opportunities to scale up the growth, make the most of the website platform, and give the best impactful result.
The eCommerce industry continues to thrive, driven by the relentless pursuit of innovation, customer-centric approaches, and expanding market reach. The 15 companies mentioned in this article represent a diverse range of eCommerce models, each contributing to the ever-changing landscape in its unique way. As technology advances and consumer preferences evolve, the eCommerce companies will continue to adapt, shape, and redefine the global retail industry for years to come.