My experience with dealing duplicate files has always been smoother & swift as I rely on technology to a greater extent. While I knew duplicate files will keep on generating & accumulating on my system, the last thing I would do is to ignore them for a long time. As it would only increase the trouble for me in the longer run.
Knowing that manually finding & deleting this digital junk would be time & efforts consuming, I prefer using best duplicate files remover tools. Working on advanced algorithms, these tools help me scan, detect and remove all types of identical files accurately. Before we discuss more about these tools, let's discuss a few important factors you should look for in best duplicate file finder tools.
Choose the best duplicate file finder tool
---
It should work on simple & intuitive techniques.
It should include powerful scan engines to help you deep clean your PC.
It should support cleaning all types of files.
It should support multiple platforms to help you clean all your devices.
It allows you to schedule the scan process to save your time and reduce manual intervention.
Now once you know the primary factors of best duplicate files remover tools, let's discuss some of these tools here.
D

uplicate Files Fixer

Duplicate Files Fixer was the first tool I tried as I already heard a lot about it. While expectations were high with this tool, it doesn't even disappoint me. This simple yet powerful tool works on the intuitive interface and offers seamless user experience. It allows you to identify and remove identical based on multiple scan factors where you can set matching criteria to find both similar & exact match files.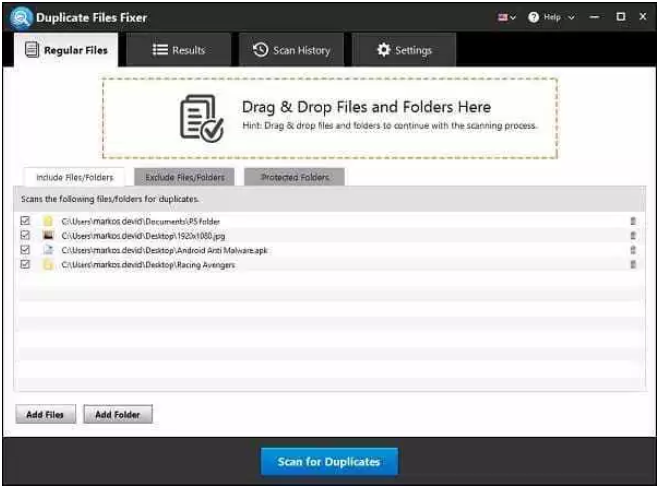 It supports cleaning all file types and helps you deep clean your system storage. It allows you to exclude any folder from the scan process to keep important files untouched. For safe cleaning, it takes backup of all files to help you recover deleted files when needed. It supports cleaning on both internal and external devices. You can use this multi-platform tool on Windows, Mac, and Android.
---
A

shisoft Free Duplicate File Finder

Use this free and best duplicate file remover tool to find & clean all types of duplicate files. Its smart selection assistant feature offers a faster & easier way to select which duplicate files to delete. Using this feature, you can mark files by dates, groups, folders, drives and more. Its protect folders feature allows you to exclude folders that you don't want to scan.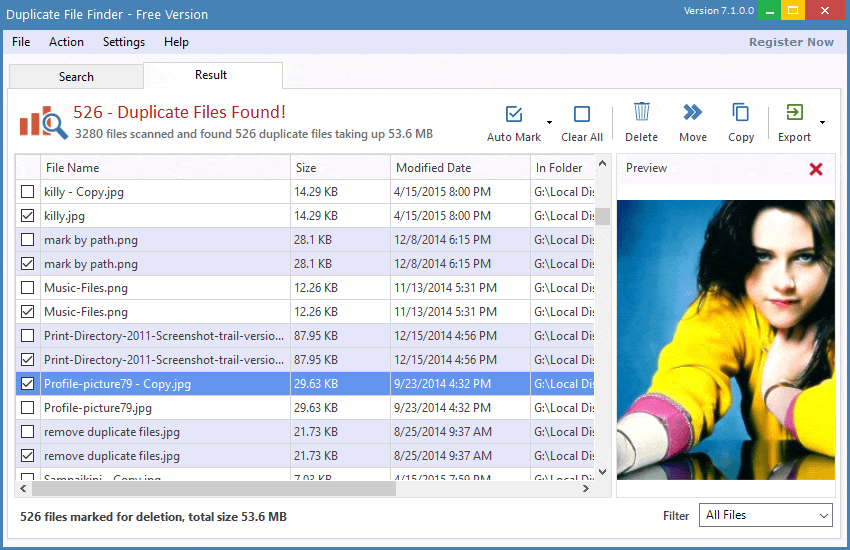 It reduces the chance of losing important files. Its built-in image viewer helps you see the images in the duplicate group side-by-side for easy comparison. It helps you scan files based on same name, zero size file, and same content to deliver accurate results. You can use this tool to scan internal storage space, external media devices like flash drive etc., local PC and over the network.
---
A

uslogics Duplicate File Finder

This smart duplicate file cleaner solution offers the easiest & safest way to sort through all media files including music files, videos, images, personal files, documents, and more. You can this nifty solution to de-duplicate your device storage accurately and recover chunks of disk space.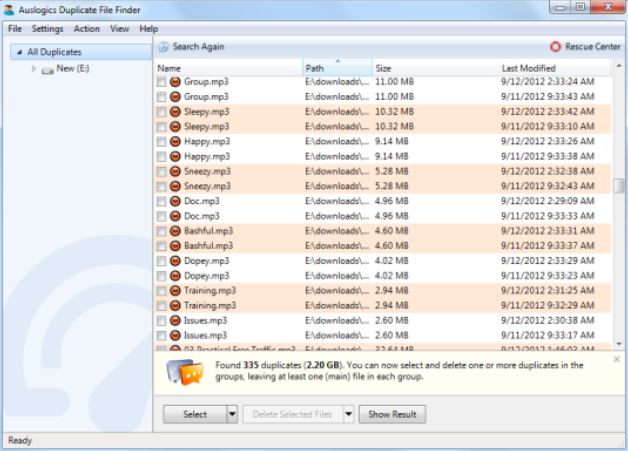 It works on exclusive Auslogics technology to deliver the safest results in the least possible time. It gives you full control over results as you can easily decide which files to keep or delete. Working on smart algorithms, it helps you compare identical files based on the same content in addition to the same name to deliver highly accurate results.
---
A

llDup

AllDup offers detailed log file about all the actions. Once scanned it allows you to move files to separate folder to recycle bin. You can use its exclude folder option to exclude individual files or folders from the search by size condition or masks.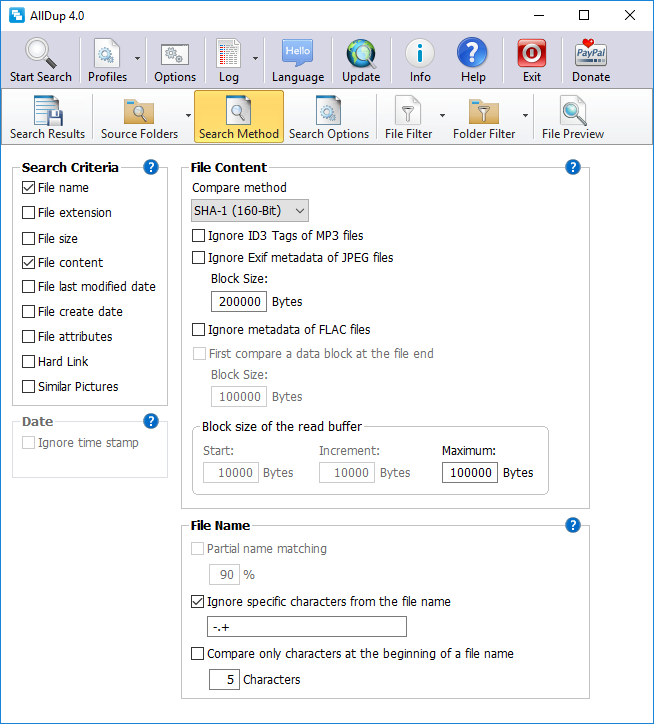 It helps you find identical files with a combination of multiple criteria including file name, file content, file extension, file dates, file attributes, and more. Its built-in file viewer allows you to preview many different file formats. It is also useful to analyze file content to manage files well.
---
E

asy Duplicate Finder

Easy Duplicate Finder helps you delete duplicate video files to free up space and make room for new content. It supports cleaning duplicate files both on Windows and Mac. Its custom scan modes and smart search methods help you find duplicate files accurately.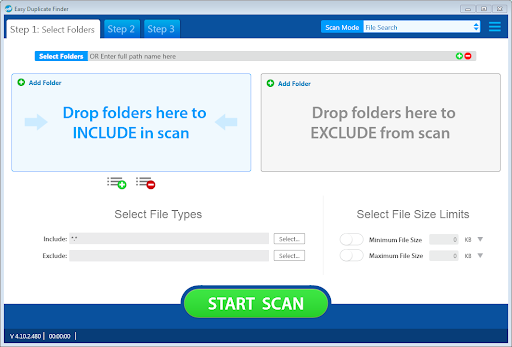 It offers a preview option to view files for safer search. It supports cleaning on multiple devices and storage spaces including online cloud storage.
---
Conclusion
While most duplicate file finder tools offer similar features to some extent, it was a tough task to select the best 5 for you. Here, I have reviewed the 5 best duplicate files cleaner tools based on my experience with them. Though there were certain drawbacks of these tools as well which I discussed also, in the end, these tools are worth trying. If you have tried any of these software tools, then feel free to share your experience. You can even share your suggestions if you want us to add your favorite tool in the list.
Using simple and powerful duplicate file finder tools is the easiest & safest way to de-duplicate your device storage. Let's discuss what should be your priorities while searching for these tools.