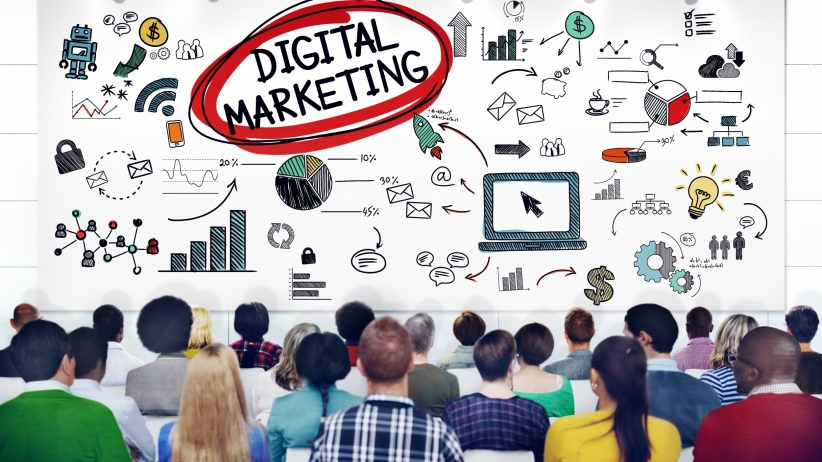 Digital marketing is the core of an organization's marketing strategy. The Internet is penetrating even the remotest areas and stands at 49%, which is growing year by year. While in 1995 only 1% of the populace had access to the internet, it was a whopping 40% in 2015.
Businesses and brands are now focusing more on digital marketing than ever, which makes it a great career option. Increased pay, bigger budgets, and better career choices are just some of the many benefits of digital marketing. Join a digital marketing course for certification, in-depth knowledge and understanding of this vast market.
What is Digital Marketing Anyway?
Digital marketing, just like traditional marketing, is about selling a product and finding new ways to engage customers and build brand awareness, but by using digital channels. Eventually, the target is to close a sale.
The scope of this subject is much broader, involving many skills and roles. However, it is versatile and flexible in nature, which makes it more exciting.
Benefits of Digital Marketing Certification
1
Bring Out the Professional in You
Digital marketing jobs are highly in demand. In 2020, there would be 2 million new jobs in this field in the UK alone.
As a result, people studying digital marketing would have a unique competitive advantage.
Another digital marketing firm, Mondo, in New York, predicted that there would be a 38% growth in the demand for unique digital marketing specialist.
Marketing Hiring Trends suggests that the demand for certified digital marketing professionals surpasses supply with up to 44% of companies looking to hire marketers that are more professional. It's time to take advantage.
As digitization is the new normal across industries, companies are now looking for digital professionals across all verticals with relevant experience.
Digital giants such as Google are always hunting for fresh talent specialized in emerging technologies like artificial intelligence. Using AI, it would be possible to drive response times and personalization to queries using the latest technology likes chatbots.
With so many opportunities, digital marketers would be spoilt for choice. Take optimum advantage of this and plan your career ahead.
There's a high demand for skilled digital marketing professionals irrespective of the industry. Companies are ready to pay more for the right candidate. Individuals with the best skills have the scope of negotiating for better packages with excellent benefits.
Several job profiles, such as SEO, PPC, and SMO have been boosted with great salary hikes.
Unlike traditional marketing jobs, you need not present your degree or documents to set up your career. Rather, go digital and promote your skills.
Social media is the best place to present to you. Gain Facebook fans and Twitter followers, start your blog, converse online, take online tests to add stars to your CV, and highlight your knowledge.
5
Be a Versatile & Agile Professional
Ad digital marketing is in demand and you can apply your knowledge to different sectors, you can make an agile and versatile career.
Choose your specialization or career path in this sector and train well. You can build your existing skills and still keep learning new ones.
Final Word
Digital professionals have huge opportunities across various industries and roles.
As digitization is rapidly progressing, employers are seeking out talented professionals to fill the gaps in their companies and drive their objectives like leads, brand awareness, and revenue.