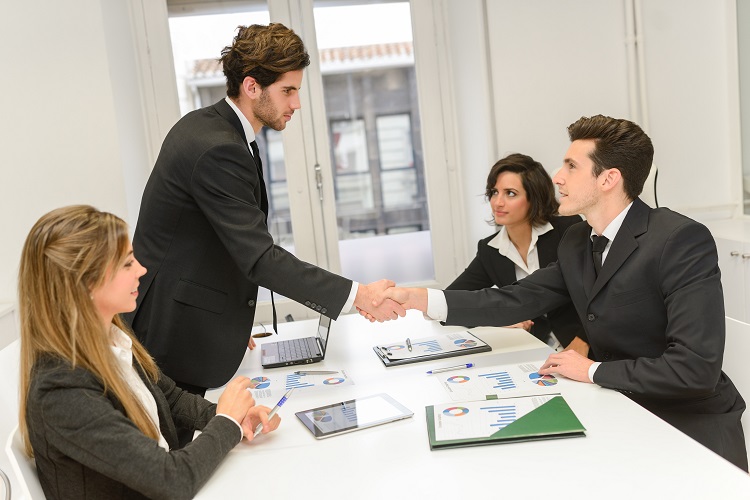 Sales management and results are crucial for every company. Even if your company works on a B2B basis, you will require the sales consulting services of B2B sales executives. The B2B mode of business is different from B2C and D2C. So, your venture needs the help of B2B sales consulting service providers who specialize in this particular field.
Sales consultants are usually not hired full-time but rather on a fractional basis. A consultant is an external influence that can improve your sales processes if his expertise is properly implemented. If your sales team has encountered a problem that looks unsolvable, you could hire a B2B sales consultant to help out.
Importance of Specialized B2B Sales Consulting
The world of B2B is rapidly evolving, and it requires a different set of strategies, tools, and approaches than B2C sales. While both B2C and B2B sales aim at converting leads to customers, the complexities, length of the sales cycle, and the value of each sale in B2B is often on a different scale. B2B sales often involve multiple stakeholders, longer decision-making processes, and a greater emphasis on relationships. This is where the expertise of a specialized B2B sales consultant becomes invaluable.
Key Components of Effective B2B Sales Consulting
1. Needs Assessment
The primary step is understanding a client's challenges. Every business has unique pain points, and effective B2B sales consultants tailor their solutions accordingly.
2. Building Trust and Establishing Credibility
In B2B sales, relationships are paramount. A successful consultant establishes credibility not just by showcasing product knowledge, but also by genuinely understanding and empathizing with a client's situation.
3. Solution Selling
Modern B2B sales consultants prioritize value. Instead of merely pitching a product, they explain how their offering can solve a specific problem or fulfill a need.
4. Data and Analytics in Decision Making
Top B2B consultants leverage data from CRM and other analytics tools to understand customer behaviors, optimize the sales process, and forecast trends.
What does a B2B sales consultant do?
Before you head for hiring a B2B sales consulting expert, you should think about how the consultant can help your B2B firm. There are many responsibilities that a B2B sales expert can shoulder as a consultant. For example, the sales consultant can take a look into the sales and marketing strategies and processes to know what is working and what is not for the company.
He can interact with the sales team and know your biggest asset and weak link in teamwork. After this, the consultant can advise and suggest changes in the team or work processes to improve sales impact and turnover. He can brainstorm with the sales team on the most pressing problems and then resolve them one by one.
While the sales consultant will, of course, help the company, he has to also establish clear communication and coordination channels with the client. The consultant has to keep the company management informed and involved in the decisions and changes he is planning to make.
The consultant has to think and implement his vision in such a way that the company experiences positive changes in sales processes without any major disruption. The sales consultant has to understand the situation around the client's business and also identify the underlying problem before fixing it with flexible strategies.
How do B2B sales consultants help companies?
There are multiple ways in which a B2B sales consultant can help your company. Some of them are as follows-
1. Sales Team Coaching
If you own a new sales team made of freshers or novices, you would need external help in training the team in sales strategy and actions. Even if you are an experienced founder, you will not have much time to coach your sales professionals every day. To conduct sales team coaching from time to time, you need to take the help of a well-experienced B2B Sales Consulting expert. You can also seek the help of sales consulting providers who specialize in B2B sales strategy implementation. Experienced professionals in the sales field can be great consultants.
2. Sales Tool Recommendation
The technological transformation of every area of the business is very important for survival. Whether you are a startup or an established leader, your business needs to update its tools from time to time. New-age sales tools are entering the sales landscape for better returns and results in terms of revenue. However, choosing the right kind of sales tool for your sales goals can be difficult and confusing. A B2B sales consultant can share his insights with your team and help you choose the right kind of tool for the future.
3. Fractional Sales Management
Sales management and operations are crucial to result-driven strategies. Sometimes, your business might lack good sales managers or might need an extra set of hands on deck for an important project. If such a scenario arises, you can look into the mode of fractional sales management.
If you are running a startup and do not have the funds to hire sales managers and experts on a full-term basis, you can hire them for a shorter period of time on a fractional or part-time basis. Such managers and experts can teach your staff and share important insights with them. The management can improve to a great extent through fractional sales management and B2B sales consulting.
4. Optimizing Sales Processes
If you are already an established company, your business will have an established sales process and funnel. However, over time, the sales process needs review and changes. Because your internal team has fallen into a pattern, it can become complacent about the changes needed. Sometimes, we fail to see things internally and need external observation.
A good B2B sales consultant can help your business by optimizing sales processes for better returns and revenue turnover. The optimization can happen through new sales tools and technologies, new staff to be hired, or changing the process flow and algorithm internally. The sales process could also be fixed in a trial and error method, but a sales expert as a B2B consultant offers accuracy in strategy and transformation.
5. Cost Cutting
Cost cutting is also a dimension of optimization of investment into sales processes. If the costs of sales strategy implementation have increased far beyond the returns, your business needs to cut costs. Cutting costs is, however, not always easy because companies fear disruption and negative change.
Sales consulting service providers can enter from the outside and help you reduce costs in a practical manner. A good sales consultant will be able to cut costs without majorly disrupting the company workflow and sales processes. However, repetitive and defunct processes need to be discarded.
Conclusion
For B2B sales consulting services, your business can look at freelancers and independent fractional sales managers. However, if you need more extensive help, you should contact a B2B sales consulting company like the OnPoint Management Group. A reputed consultancy firm can offer you management advice and services.
A strong sales team can be created if the sales process and strategies are reviewed and tweaked from time to time. If you are trying to scale your sales process up, you will need the help of a good B2B sales consultant. Whether you want to hire a sales consultant on a fractional basis or a more permanent basis depends on the needs and issues of your business venture.