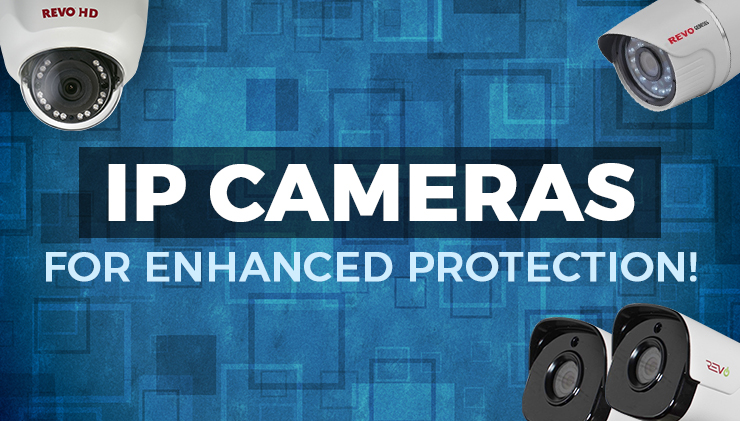 When comes to the home security system, it is essential that you plan for installing surveillance cameras. These days, it has become very important that being a homeowner, you should install one of such devices in your house in order to protect your family members and valuables. Apart from offering all-around protection, these electronic monitoring systems will also allow you to have a view of the online footage via the internet connection, even if you are not present over there. If you are planning to install one such device in your house, but not sure as of which device to select for, then we are here to assist you.
The market is flooded with the numerous types of security cameras. However, you are supposed to select the system based on the features and facilities it offers. Out the available security cameras from HoneyOptics, IP cameras along with POE switch for IP cameras are considered to be the best. These surveillance systems use internet protocol in order to capture and record footage.
In addition to this, this particular type of camera offers several other hi-tech features that work as an added advantage. Some of the hi-tech features are discussed below that will help you to understand its importance.
Night Vision Capability
This is an excellent feature, as it can switch to night vision mode whenever the system senses low-light conditions. This hi-tech feature allows the system to capture images in low light and even in complete darkness. Nevertheless, the quality of the footage captured depends on the number of pixels available on the camera system.
Motion Detector
Motion Detection feature allows the surveillance system to capture footage, whenever the system senses movements within that particular area. This feature comes with two options- cameras that remain in a fixed position and cameras with zoom in mode.
Monitored Alarm System
There are many advantages of the monitored alarm system. Since it is not always possible for you to be around your house round the clock, so this feature will help you to a great extent. If any type of unusual movement takes place within the housing campus, then the system will immediately send you alert message, and you can take necessary step according to the situation.
Reliable & Redundant
IP security cameras along with its POE switch for video surveillance are paired with advanced computer systems and so it can be easily set up to store footage at multiple storage systems, which can be offered as evidence for further investigation if required.
These are some of the hi-tech features of IP security cameras that can positively act as an advantage. But, before you purchase one of the devices for your house campus do consult the professionals, who will guide you to select the right one, based on your requirements.