Working from home is an amazing concept – you stay in your PJs, you make a pot of coffee, and you get down to work. However, sometimes it can be far more difficult than that. Having a home office might seem like a blessing most of the time, but then there are days, even whole weeks you spend in a rut, unable to come up with an innovative idea or a solution to a common problem.
Well, you might want to blame the office itself. Here are the top seven tips to help you make your home office more inspiring for top productivity and maximum results.
Clean and simple
First things first, your home office should always be neat and tidy, clutter-free and organized. That's a given. So the first thing you want to do is declutter thoroughly, making sure you sell, throw, or give away all of the things you haven't used or looked at in over six months.
Don't worry, you don't need it, but there are plenty of people that do. Decluttering your office will not only help you concentrate and find the things you need more easily on a daily basis, but it will also lift some of the emotional stress off your shoulders.
All about comfort
You might have been under the impression that the office should be a place of unwavering focus, resolve, and maximum productivity. And it should. But it can never become what you want it to be if you force a strict regime entailing bland and uncomfortable furniture. This is not a boot camp you know, it's a place of creativity.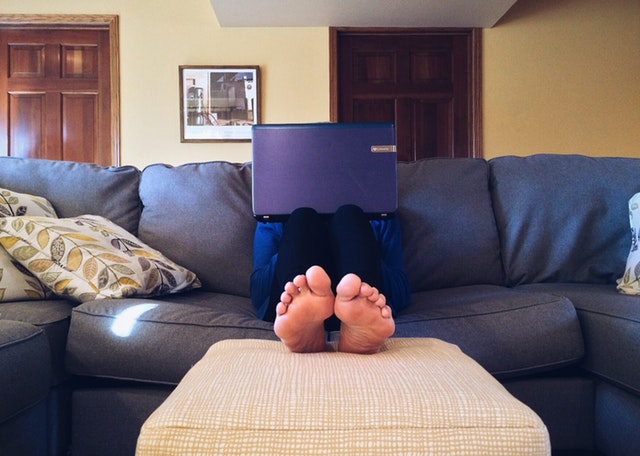 So, use some of your own to bring a contemporary comfort-inspired design into your home office, boasting ergonomic chairs, a sloping sofa, and plenty of throws and comfortable pillows. Remember, the desk is not the only place you can work, so make sure you have other comfortable furniture around.
Get the right gadgets for the job
In the modern world, you are only as successful, productive, and efficient as your gadgets. Therefore, you need to arm yourself with an arsenal of technological doohickeys that will make your job that much easier.
Some of the home office essentials include a laptop and a tablet, a work smartphone, a smart label printer, and numerous productivity apps to help you maintain your focus among a sea of cute cat videos and attention-grabbing Facebook posts.
Constant airflow is essential
If your goal is to become more productive in an office that inspires positivity, creativity, and happiness, you shouldn't neglect the importance of healthy airflow. You might be under the impression that popping the window open every couple of hours (or whenever you remember to do it) is enough to keep your brain operating at full capacity. Alas, you would be wrong.
Not only should you pop the window open more frequently, but you also need a good air purifier to help cleanse the air of pollutants, dust, debris, smoke, and hazardous particles. Make sure you find honest air purifier ratings before settling on a product in order to get the full benefits. Remember, mental clarity depends on the quality of the air in the room.
Let the sunshine in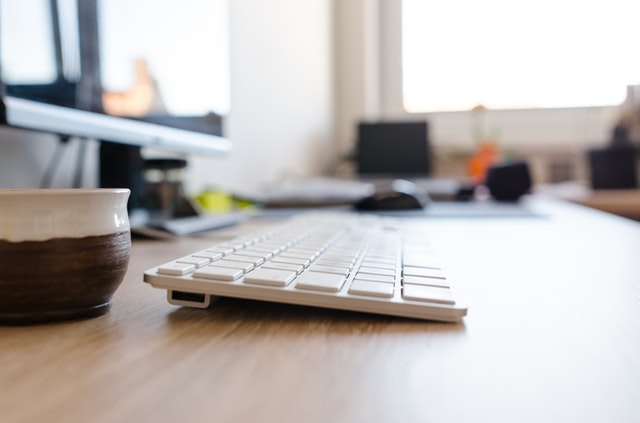 Another important element is lighting. You should strive to let as much natural light permeate the room as possible, so think about taking down your window treatments and even expanding your window scheme altogether. Consider installing a skylight as well and replacing your traditional door with a French door as well.
Personalize your office
While your office should emanate professionalism, it should also resonate with your tastes and personality. Don't be afraid to introduce elements that are near and dear to your heart and even introduce a theme in the overall design. You will find that you will not only feel more inspired to do work but that you are happy spending plenty of time in your new office.
Inspiration and motivation
Finally, motivation plays a big role in long-term success, as it allows you to persevere and push through the hard times, and successfully rise from adversity. To that end, you want to surround yourself with motivational elements that truly speak to your mind and soul. This can be anything from quote art on the walls, to inspirational photos on your desk.
Working in a home office can oftentimes be a double-edged sword. In order to make it work, you need to optimize and organize your space meticulously. Be sure to use these essential tips to transform your office into a hub of productivity and success.