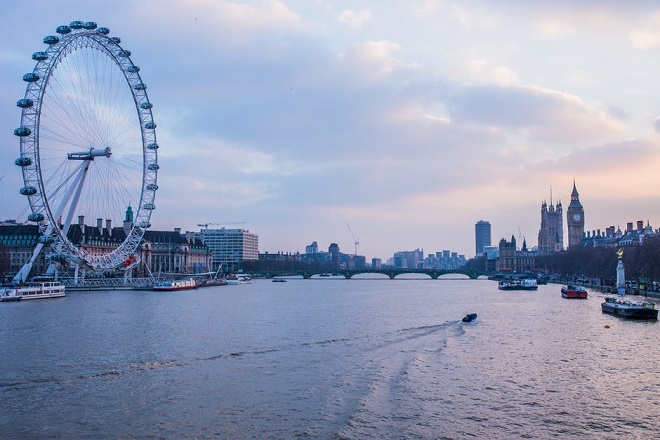 Is property management London an unnecessary expense? Many new landlords think so. Why pay someone else to manage their property when they can do (almost) everything themselves and keep more of the money earned from their rentals for themselves? After all property management London rarely comes cheap.
What many more experienced landlords realize however is that their 'job' is not quite as easy as they once thought. 3 am telephone calls from tenants. Rent collection issues. Trying to find a plumber on a Saturday to come out and fix a tenant's sink (again) or help a locked out guest get back into the rental property safely. All of these – and many more – are the types of everyday issues landlords face. And after a very short time it all becomes a little trying (and more expensive than expected to boot.)
Still not convinced that a London property management service is something worth looking into? Here are six more compelling reasons to use property managers in London.
P

roperty Managers Save You Time and Cut Your Stress Level
Most people buy investment properties – and become landlords – in order to gain a second, passive source of income that will generate additional revenue while they get on with their 'regular lives'. Or at least that is the way property investment gurus and seminars sell it.
The reality is usually rather different. There are tenants to be found, screened and catered to. 101 (or more) 'little' things that need to be done around the rental property on a regular basis. There are rents to be collected, deposits to be returned, move outs to be supervised, emergency repairs to be made. The fact is that many London landlords discover that they did not gain a passive source of income at all. Instead they gained a second full time job.
London property management companies can take all of this extra work off your hands and essentially give you life – and your time – back. They can expertly take care of everything from new tenant screening to rent collection, to tenant dispute negotiation, basic property maintenance and yes, those 3am calls from tenants who need emergency assistance 'now'.
P

roperty Managers Can Handle Multiple Properties at Once
Those who are serious about investment property as a good source of income rarely buy just one property and leave it at that. They (quite rightly) build up a portfolio of investment properties and while that will translate into greater rental income it also translates into bigger headaches, especially if each rental property is miles apart.
Good property management London companies have the coverage and manpower available to manage this kind of rental investment portfolio. Instead of you driving from property to property to handle everything, or trying to find the right repair contractor in an area you really know very little about they do it for you. Everything, right down to finding the right person to mow the grass.
P

roperty Managers Can Find You Better Tenants
Great tenants are key to the success of any landlord's property investment dreams. A good tenant can make life so much easier, but a bad one – as far too many landlords find out the hard way – can be a nightmare. But how can you really tell on the phone – or from a brief meeting at at showing – the difference between the two?
Prospective tenant background checks are a must these days, but they are also time consuming, difficult for an individual to execute – especially when it comes to the legal ins and outs of what can and cannot be asked and considered on a rental application – and sometimes rather expensive as well.
A property management London company will do all of the tenant screening for you, making use of the latest background check tech as well as their past experience in finding the best tenants for their clients, to help ensure that your properties are always rented to those 'good tenants' that every landlord wants to find without breaking any laws.
P

roperty Managers Know How to Market Your Rentals Effectively
Before you can begin screening tenants you actually have to interest people in renting your property in the first place. And that is not always easy to do. Head to most of the popular property rental sites – or even to the classifieds on sites like Craigslist and Gumtree – and you'll find lots of properties to rent and the chances are good that many of them are your direct are competition. How are you going to make yours stand out? Effective marketing is the answer, but do you know how to do that?
Most landlords are not marketing experts. Most property management companies are. They have the knowledge, resources and expertise to market your rentals so that they are rented quickly, and at a good price, every time.
P

roperty Managers Will Take Care of the Books
In terms of finances landlords have to juggle a lot more than just collecting rent and issuing the right receipts. All of the expenses involved – everything from provided utilities to regular and emergency repairs – need to be meticulously documented , especially for tax purposes. And who really has the time for that? The good news is that property management companies do, and they have the expertise to make sure that every possible income boosting deduction or credit is taken advantage of too.
P

roperty Managers Know the Right People
Another headache 'go it alone' landlords have to deal with on a regular basis is property maintenance and repairs. Most lease terms specify that these will be performed quickly and to a high standard and local rental regulations often require that too.  Finding the right people to do all of these things can be quite a challenge, especially at short notice, and many landlords just don't know who to call and who they can trust to do a great job.
Property management London companies do. In undertaking to manage rentals they ensure that they have access to the right people at all times; even at 3 am in the morning. And as this is usually an included part of their service they can often save landlords money on maintenance and repairs as well.
Bottom Line
At first glance, the fees charged by property management London companies may seem a little expensive. But given how much they can save you in terms of time, hassle, stress and yes, even money for most London landlords making use of their services is simply just good business sense.