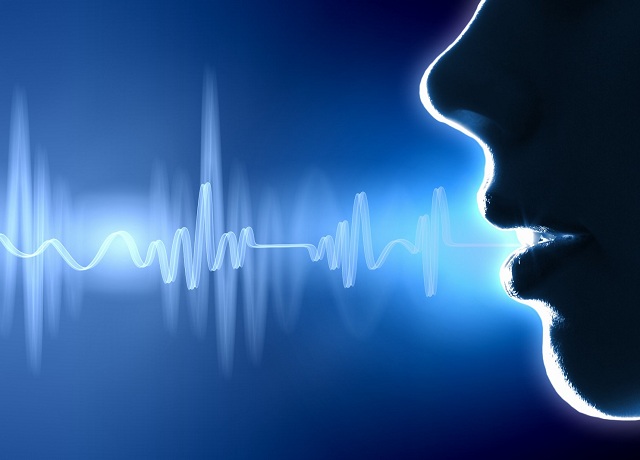 Giving commands to Siri or Alexa is our normal routine. I admit that Siri has really helped me with a great many things, like while driving I don't have to touch my phone. I just have to give it a command to play music for me or find some address for me.
Voice technology has completely changed the way we surf the internet, and internet speeds have kept up with this technological advancement. Comcast offers will provide you with speed and reliability at the most reasonable prices you can imagine.
Soon We Will Be Talking with Machines around Us
---
Soon, we all will be interacting with our refrigerator, stove, and every other machine around us. What would it be like to have a conversation with our refrigerator, I wonder? Well if you've no one to talk to, you will at least have the machines to keep your secrets.
As this technology is leading to the ditching of touch pads and keyboards, businesses all need to adapt. Smart leaders and entrepreneurs are already working to do so. Here's the warning to the others: voice is taking over, and it is going to transform your lives!
Here are the five ways voice technology is going to change the way we live and do business.
A Personal Assistant at Home
Personal assistants Amazon Alexa and Google Home have been providing home assistance for the past few years, and we are growing used to it. Now we not only need a PA in the office but one at home, as well.
According to a report by Consumer Intelligence Research Partners, there were approximately 5 million home automation devices sold in 2016, and all belonged to Amazon. By the end of 2017, Google and Amazon, both sold around 27 million home automation devices.
Apple and Samsung Are Also Getting into the Game
You all will be glad to know that Apple and Samsung are also putting their interest in voice technology. Rumor has it that Facebook may also invest in smart screen and voice technology. All the major tech giants are making voice technology their focus. Do you know why? Because it is going to be the future of tech. You won't have to press or touch a screen, but rather just command it in your voice.
According to Juniper research that around 55% of American households will have home automation devices by 2022. Perhaps home automation will someday be as common as a TV.
Searching and Surfing Are Transformed
A survey conducted in 2017 showed that 29% of online shoppers have voice-controlled interface, whereas 41% are planning to get on to it. And 70% of smart home devices owners use voice technology to shop.
Ads and Voice Tech
Tech companies are still figuring out a strategy to incorporate voice tech into ads. But the prediction is that voice technology will gain most of its revenue from advertising. If predictions by Juniper prove to be right, voice-based ad revenue could reach up to $19 billion by 2022. Just imagine!
Voice Tech and AI: A Better Customer Experience
Voice technology and artificial intelligence go hand-in-hand, so you can't forget to discuss AI in the presence of voice tech.
The combination of voice tech and artificial intelligence will provide a better customer experience, and will bring a revolution to the customer service industry.
Marketers are busy personalizing and automating the customer journey, and have manufactured devices through refined AI in order to develop more predictive search and automated responses based on the history of the customer.
As AI becomes smarter, it also provides you with suggestions based on your previous history.
Revolution of the Internet of Things with Voice Tech
---
The Internet of things is also going to be revolutionized with voice technology. Every refrigerator, mirror, stove, and dishwasher will have a voice. If you can see or touch an object, you will also be able to talk with it real soon.
According to insiders, Amazon is already working to make your smart watch, fitness tracker, headphones, and other gadgets talk to you.
Businesses Will Have to Reconsider Their Marketing Strategies:
---
Voice technology is convenient for customers who want to search and shop, but it is a task for businesses to incorporate it into their strategies. Here are a few tips that could be of help:
Provide more information than presenting a sales pitch.
Focus on long-tail keywords. People will define the thing they want and use more than a few words. So the use of long tail keywords in the form of phrases and questions could be really beneficial.
Know the need of your consumers/customers.
Think locally. Focus the queries that will be on everyone's mind.
Devise your marketing strategy by keeping every aspect in mind, especially the future. And voice tech is going to be the future, so start preparing for it. Because in this era of technology, if you don't get yourself equipped with the latest tech, you will find yourself far behind in the race.