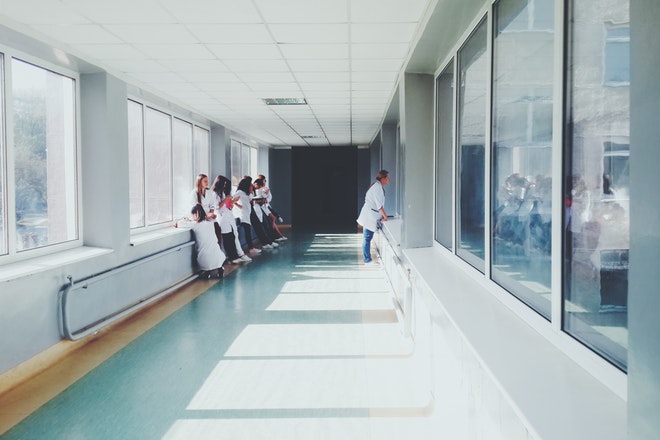 The medical industry is evolving, not just in the procedures used to help patients. But also in the approaches used to manage the entire healthcare sector. Throughout the past, apart from a few limited household activities, most medical treatments were done in major hospitals. And navigating through extensive levels of medical clinics and therapy facilities were needed to seek treatment.
The industry is expanding, and these are the reasons why you need to invest in healthcare real estate:
Individuals are more dependent on healthcare facilities
---
Next to technology, medicine is likely the most sophisticated field. It is here to remain, regardless of the issues that concern the health care system.
People are dependent even more than before on healthcare services to live longer. It shows that private clinics, laboratories, and other medical facilities are used for more extended periods.
This would be excellent information for an investor. It implies that the proprietors of a healthcare facility will rent for a long time. It also shows that healthcare estates are a secure and sustainable investment.
Healthcare property value grows
---
Because the real estate curve exploded, shareholders are more careful when putting their investment into properties. Given the ordinary swings in the real estate industry, the worth of healthcare properties grows as time progresses.
Once you purchase a healthcare real estate, its price will steadily rise. So, when you wish to sell it, you will regain your original capital and even profit based on the condition of the real estate industry.
Investment
---
One of the main advantages of healthcare properties is that it does not demand a considerable amount of initial capital. You could buy a house and purchase basic furnishings.
You can then lease it to a specialist who brings all the instruments they need. If you must, you may also handle the center yourself.
If you plan to expand your company, you can do so at a minimal cost. Then you can use the funding from a well-established hospital or private practitioner to start another one.
If you're starting to consider investing in healthcare real estate, it's essential to understand the principles of investing in real estate. This knowledge will prevent future revenue losses and strengthen your returns on investment.
There are three fundamental guidelines you should follow to guarantee success:
Patience
Like any business prospect in whichever field, being patient is a must. Research the estate or asset, perform a comprehensive assessment of its benefits and drawbacks before you dive.
Note that success in engaging in real estate for the benefit of the healthcare sector is not something that appears instantly. As such, never be impatient, or you may make a judgment that you could regret later on.
Seek expert advice
Healthcare real estate investment is comparable to group activities such as basketball. The same as working on a group, investing needs you to get the perfect individuals to push you forward.
Experts recommend engaging in joint ventures and partnering up with the appropriate specialists to maximize investment returns and strengthen your opportunity for profit.
Enhance tax efficiency
Discover opportunities to enhance your tax efficiency so that you don't wind up losing more tax money than you need to. For instance, securing that your investment portfolio revenue split between you and your partner is a way to be more tax-efficient.
Investment in healthcare real estate is a brilliant opportunity to guarantee a better tomorrow. Like many other ways of earning money, investments need discipline, expertise, and experience. Getting exposure to current business knowledge and listening to recommendations from a reliable source or business associate will put you on the road to prosperity.