Cosmetics is a rapidly growing industry, estimated to be valued around $716 billion by 2025!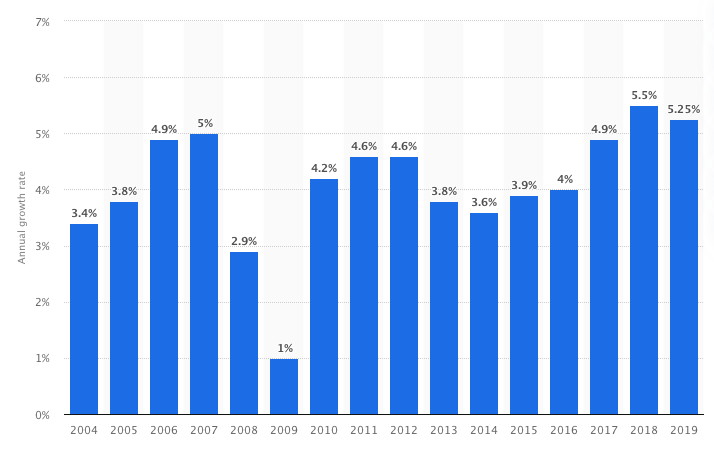 That said, managing a cosmetics formulator business can be quite challenging. Streamlining your business operations, formulating products, launching to market, and complying with stringent regulations need to be taken care of efficiently while reducing your costs.
Inefficient practices and unreliable systems can lead to compromised quality, safety, and compliance of your products. By risking such practices, you'll come under a lot of pressure, and this will ultimately lead to reduced profit margins for your cosmetics business.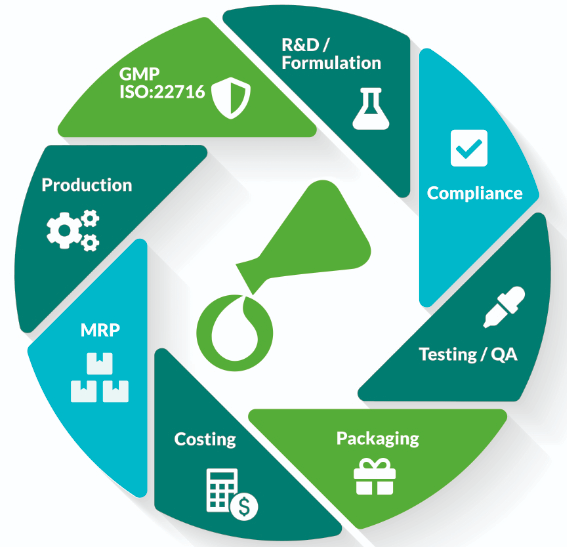 To save you from all the risks, a cosmetics manufacturing software can provide you with a user-friendly, secure, and systematic approach to managing your cosmetic products. It can revolutionize your workflows and streamline all your business processes right from R&D, manufacturing, quality assurance, to regulatory compliance.
Benefits of Cosmetics Manufacturing Software
Let's look at how a cosmetics manufacturing software can transform your cosmetics formulation business and maximize your profits.
1
Comprehensive Cosmetic Ingredients Library
Viewing all the raw materials needed for your cosmetic formulations and retrieving all the ingredients' properties can be done with absolute ease using a cosmetics software.
Using such a cosmetics PLM, you'll get access to properties of several thousands of raw materials needed for your formulations. You can view CLP, GHS, toxicity, and chemical properties of all the ingredients. This way, you can optimize your formulation process without wasting unnecessary time on picking ingredients and understanding their properties. And, you can always stay up to date with cosmetics ingredients and their safety properties.
R&D for cosmetic formulators involves managing raw materials, comparing formulae, and performing advanced calculations. All these operations can be streamlined using an efficient software.
You can use the raw materials library to pick cosmetic ingredients and associate them with the production stages through a cosmetics manufacturing software.
Using the cosmetics software, you can build formulae in %w/w and weight/volume/drops in metrics as well as US measurements. You can compare the built formulae and export the data for your reference. You can also manage safety information and perform safety calculations for your formulae.
With the vast amount of regulatory compliance data available across countries and the ever-changing compliance standards, it is easy to go off-track with the process, only to find your product batches non-compliant to the cosmetics compliance standards.
An advanced cosmetics manufacturing system will include regulatory data and powerful tools that will enable you to adhere to cosmetic compliance standards across various countries. You'll be notified in case there are any changes in the official regulatory data.
In addition to that, cosmetics software will also regularly monitor your products and formulations for cosmetics non-compliance, such as any missing data and compliance documents.
With all the compliance-related data and processes, you'll need a system that manages your teams' processes most efficiently and cost-effectively. A cosmetics software will help you manage your compliance-related tasks across all your team members and optimize the entire process, which otherwise would have been tedious and difficult to keep up with.
The cosmetic product manufacturing process can also be optimized using software that ensures that you gain the maximum possible ROI for your business without spending unnecessary costs on tasks that can be easily optimized using the software.
You will be able to create batch tickets for each of your product batches along with instruction documents for your production team. You can also optimize the process of generating dispense lists, labels, and compliance documents for the easy roll-out of your cosmetic products into the market.
5
Optimized Costing Process
With the help of a good cosmetics manufacturing software, you can also optimize your pricing process by viewing formulae costs during the formulation process.
You can perform complicated price calculations involving raw materials, labor, packaging, and shipping costs. You can also compare the profits that you will likely gain from different production amounts.
Optimizing your cosmetics costing in this manner can give you useful insights that will help you gain the maximum revenue out of all your production batches.
6
Testing and Quality Assurance
You can also optimize your cosmetic formulations' testing process by creating test groups, building standard operating procedures, and maintaining all your test data in a common portal. You can easily view and analyze result trends, approval status, test reports, etc. to eliminate the risk of errors cropping up in a manually driven quality assurance process.
Cosmetics businesses are easily able to manage the packaging process's hectic demands using a cosmetics manufacturing system. You can create package labels, allocate packaging inventory, view approval status, manage packaging costs, and upload essential documents using an advanced cosmetics management tool.
If you've been running a cosmetics formulation business for a long time, you know how tiresome and challenging the batch tracing process can be. An advanced cosmetics software will help you maintain the entire history of production batches at a commonplace for you and your team's convenience.
An entire list of cosmetics ingredients data, dispense lists, manufacturing order, test details, compliance documents, and other batch details of all your previous batches can be stored in a common database. This way, you can pull all your production batch's history within minutes.
Conclusion
Now you know that the entire cosmetic product lifecycle, including raw material management, formulations, costing, regulatory compliance, manufacturing, testing, packaging, and batch tracing, can be effectively organized with cosmetics manufacturing software.
Such advanced cosmetic manufacturing systems are nothing but a boon to the booming cosmetic industry. Hence, take advantage of such extraordinary technological innovations for your cosmetics formulation business and watch your profits multiply within no time.