Words fall short to describe the beauty of Kerala. Read to know what about God Own's Country will make you fall in love with it almost immediately.
Kerala is where houseboats offer you comfort, folk dancers take you to the way into celebrations, and elephants shower you with rose water. It is where you can unwind in the lap of nature and also explore the cultural heritage of India.
Along with ample serenity and calmness, Kerala offers the thrill and cultural values to its visitors as well. Furthermore, there are a lot of aspects to Kerala that makes this coastal state the ultimate haven for wanderlusts. Below are a few things that are ought to have you falling head over heels with God's Own Country.
The Warmth of Localities
Simple, warm and down to earth, this is how the people of Kerala can be described in a nutshell. They nurture and are protective about their ancient religious practices, rituals and traditions. Being tucked away from the glitter of the traumatic city life, most localities revel in simple pleasures of life. You can opt to also sign up at registered homestays and live with the families here. They call it the 'feel at home' concept and this is enough to tell you how friendly and welcoming they are. Share home-cooked food and learn about their lifestyles and also undertake village tours when you visit Kerala.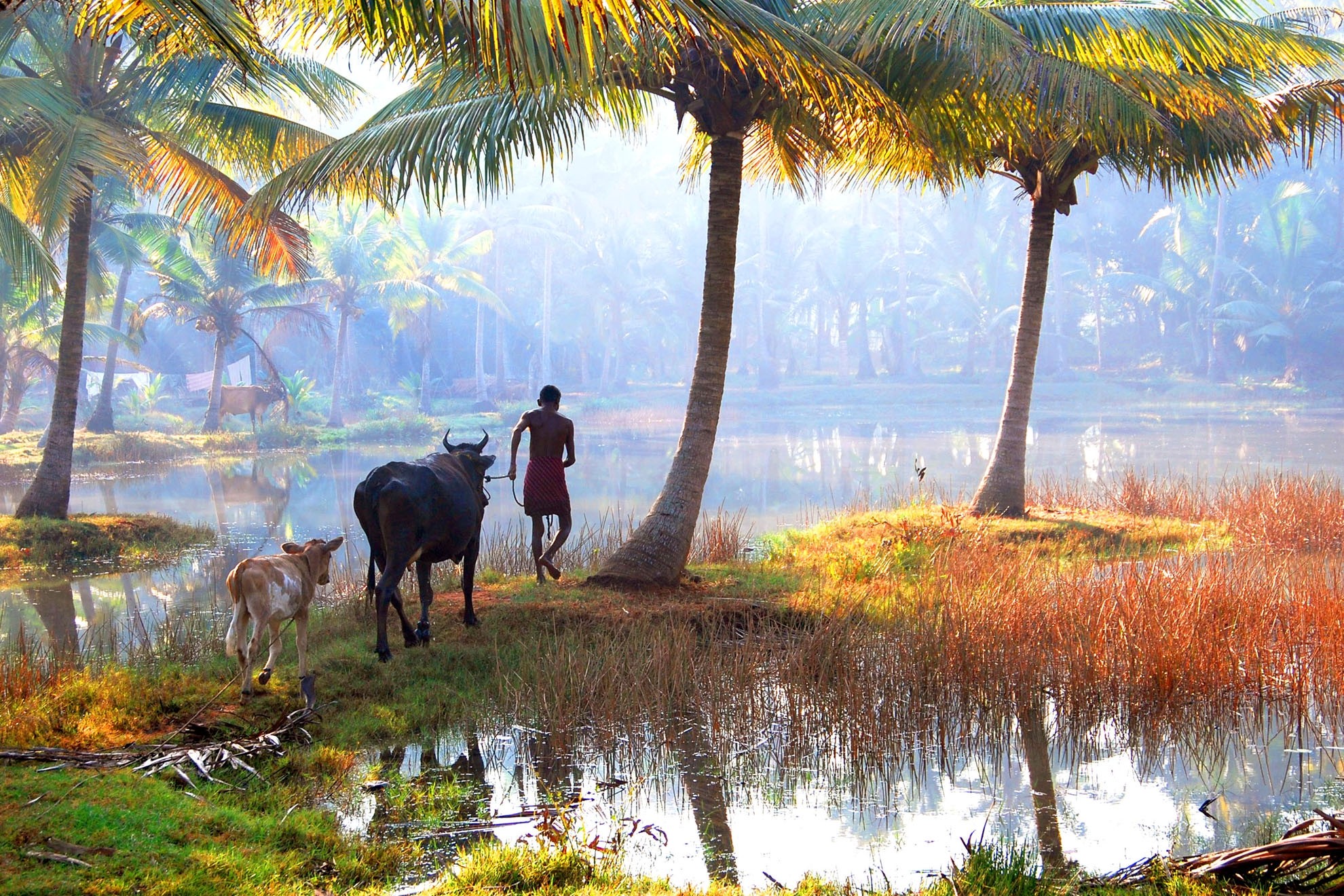 Rich History of the Muziris
Learn all about the ancient history of southern India and how it converted as a vibrant urban hub during the Chera reign. On your Kerala holiday trip, visit Muziris, a legendary seaport. It was largely reputed as it was the world's greatest trading centre that excelled in the trade of spices. Today, there is a Muziris Heritage Project initiated that intends to showcase and conserve the culture of 3000 years of prosperity.
Beauty And Diversity of the Natural Landscapes
The coastal areas of Kerala have a network of inlets, waterways, lakes and natural canals that connect towns internally. human habitation coexists peacefully with water bodies and dense forests. The backwaters and leisure cruise over it provides for an enchanting experience. Green patches and hilly terrains prove to be amazing picnic spots and are also beneficial for trekking to all adventure junkies. Moreover, the beautiful lagoons and cascading waterfalls infuse freshness into every tired soul.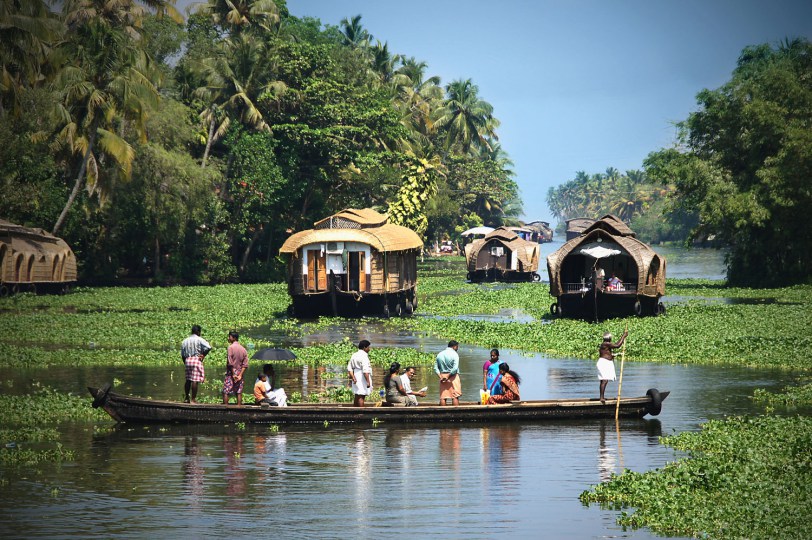 Alluring Gastronomy
Kerala is the gateway to mouthwatering recipes and delectable dishes. People in Kerala are very liberal in their use of spices and hence, the food is spicy and tangy. Coconut is available in plenty owing to the topography of the land and hence almost all curries have coconut milk as its base. The commonly used spices are cumin, green chillies, coriander, cinnamon, clove, cardamom and dried red chillies. Kuththari or red rice is their staple food and a must try when you visit Kerala.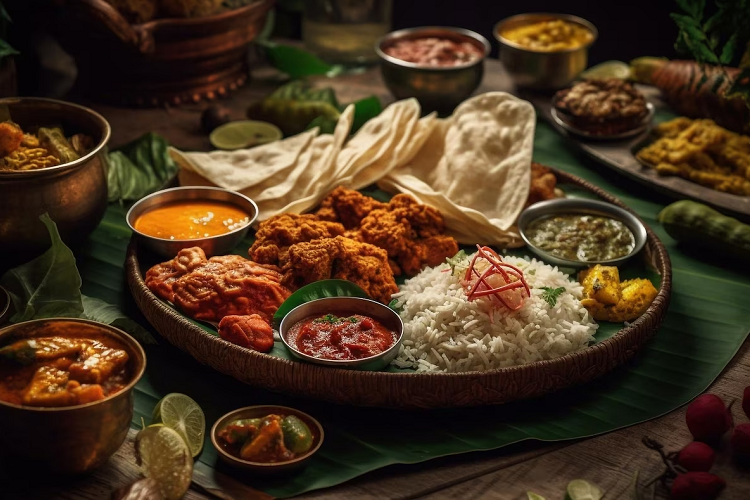 Spices Markets
The land of spices is ought to have one of the biggest and best spice markets in the country. A blend of many spices is the big secret behind Indian culinary art and Kerala helps in its fresh and regular production. Moreover, many spices also have medicinal values.It is also an important commercial trade for both domestic and exports. Spice tourism is also increasing and that supports the economy of the state too. Do not miss out on buying some amazing spices and mixes that are sure to add magic to your kitchen preparations.
Kerala's Varied Art, Culture and Festivals
Distinctly famous for art forms, Kerala also boasts of excellence in architecture, murals and sculptures. The art and craft of Kerala continue to intrigue people worldwide. It contributes to its rich cultural heritage. The spirit of celebration is also a huge part of its ethos. Onam, Vishu, Diwali, Ramadan, Christmas and many festivities see grand celebrations. Moreover, educational fairs also are of paramount importance. The Kerala literature festival lures thousands to this land each year. Celebrations witness cultural pageants, floral decorations, elephant processions and other such happenings that light up the entire state.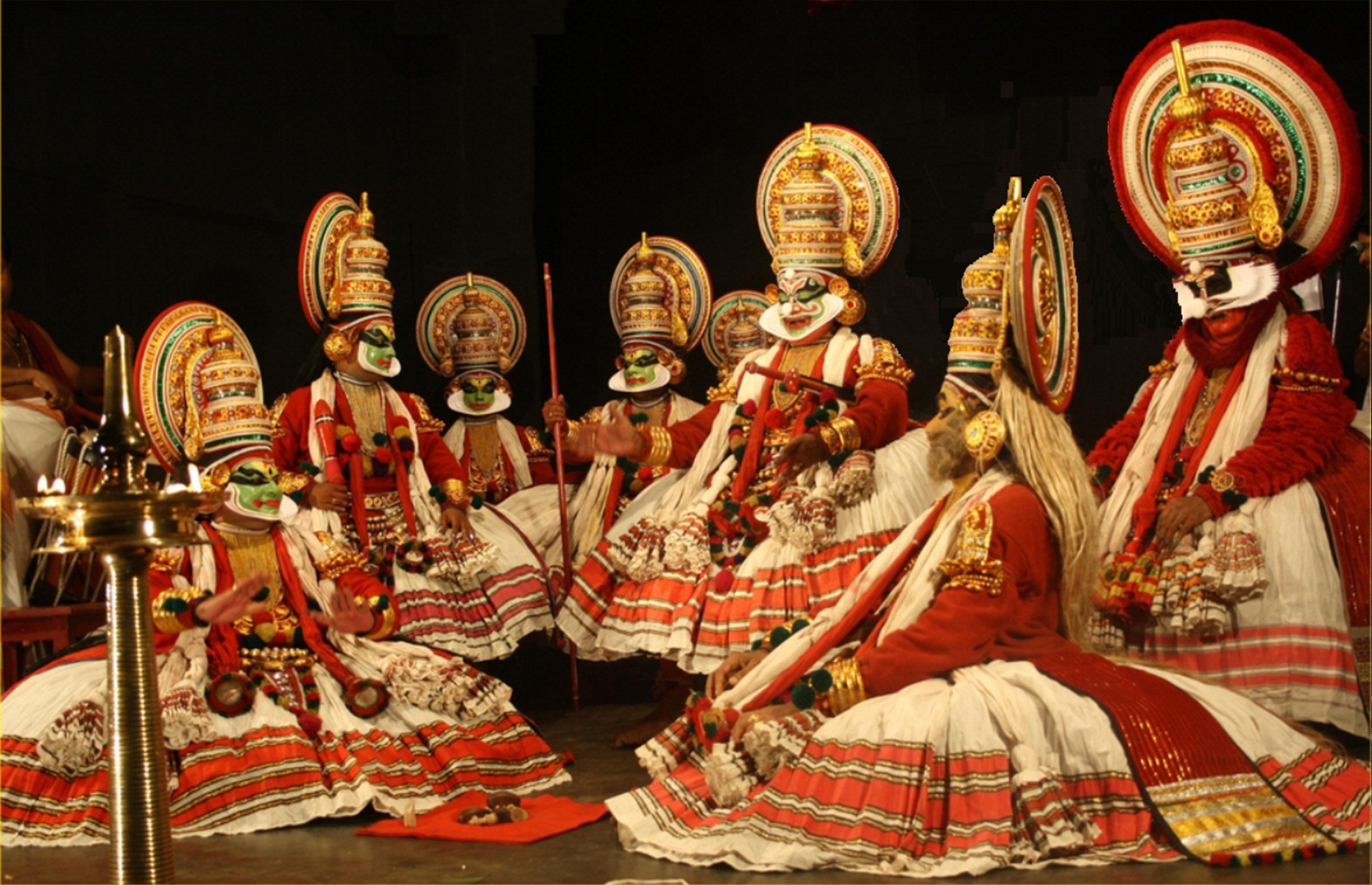 Pleasant Climate
Kerala comprises of highland areas of the Western Ghats. This facilitates the best of all worlds where the state witnesses heavy rainfalls, bright summers and chilly winters. There are a number of hill stations in Kerala such as Thekkady, Munnar, Lakkidi, etc. that have become favourite spots for photography and nature enthusiasts. It enjoys a pleasant climate throughout the year and hence has become an ideal place for adventure tourism as well as for those seeking relaxation in the lap of nature.
Diverse Wildlife
Kerala has a number of national parks and wildlife sanctuaries. You can spot rear species of animals and birds here in their natural and wildest form. The enchanting green forests are replete with elephants, wild dogs, tigers, sambars, leopards, as well as many exotic species of reptiles. With nature trails and hikes, you can get the opportunity to view the wildlife up and close and you can also choose to take jeep safaris to enhance your experience.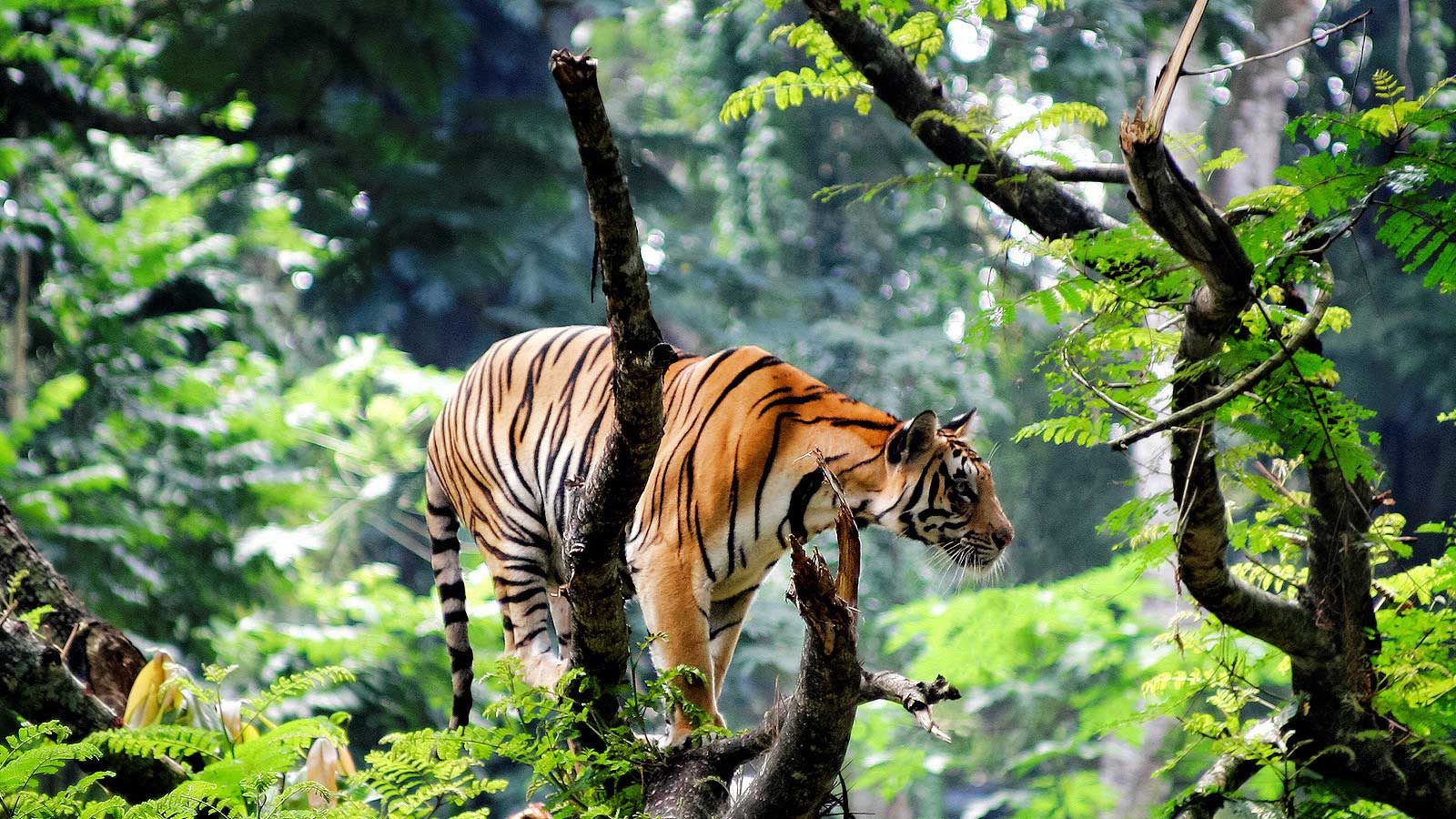 Rejuvenating Ayurveda and Yoga
Body, mind and spirit, all three are certain to find its solace as you indulge in Ayurvedic treatment and yoga in Kerala. Ayurveda is the science of life and uses rich and organic herbs and oils to help you relax and rejuvenate. Yoga is also widely practised at various centres and is focussed on holistic treatment that attains the right balance of body cells and works on body ailments. On your visit, try to spend at least a night at the resorts and facilities that provide Ayurvedic massage and yoga centres.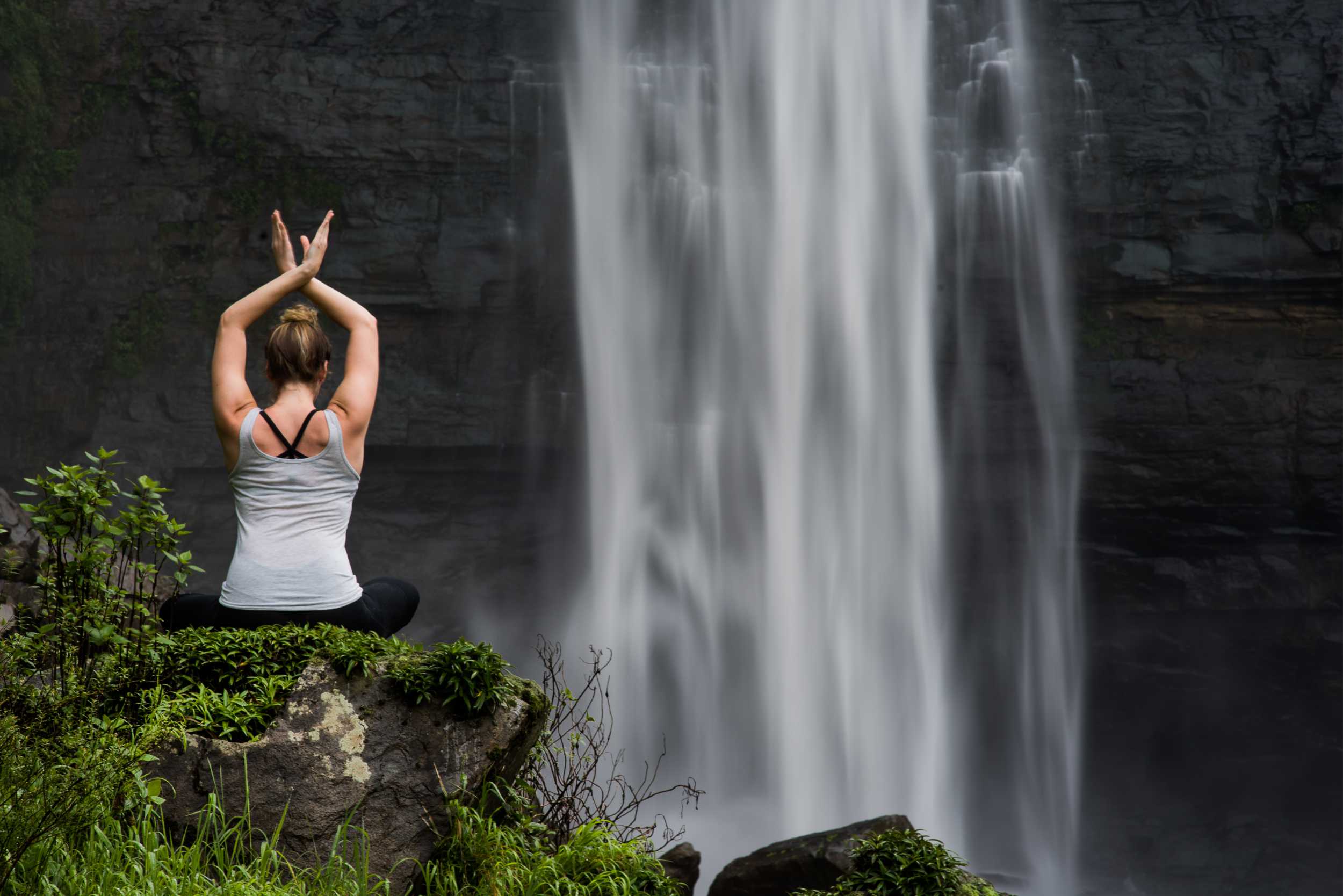 Availability of Hospitals and Banks in Every Village
In an ambitious move, Kerala has undergone major economic changes. You will be able to notice that banking and medical facilities have grown massively and made available to the general public on a large scale in the past decade. Banks provide for easy loans and greater interest rates on savings with a view of progression and many hospitals also offer cheap or free treatments for cancer and other fatal illnesses. Being the most literate state also helps to provide for good doctors and finance experts.
So buckle up your shoes and pack your bags, for there is no need of waiting. Your bucket list for things to do in Kerala is absolutely ready and you must embark on this once in a lifetime journey.
To help you with that, eKeralaTourism draws out the best holiday package to tour you through the place in a way where you experience traditional and modern wonders of the state. View the complete itinerary and get in touch with their travel agents to book right now and avail best deals.