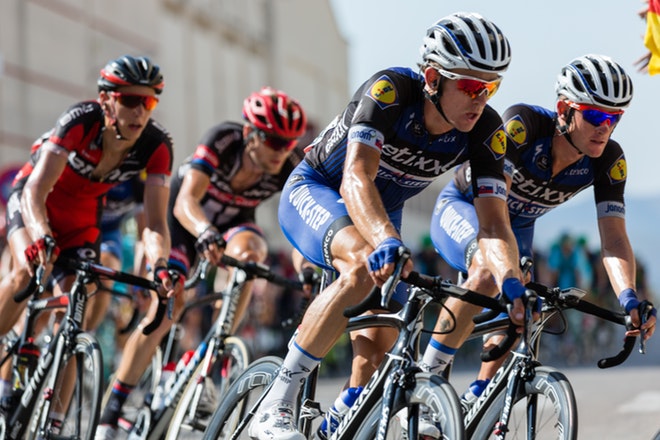 Sports tourism has immensely grown in recent times and there is definitely a good reason for sports enthusiasts to travel. If you are lacking travel ideas to Europe, try sports tourism. It is quite an experience meeting people with similar interests as you do. Europe is definitely a great destination for sporting events. If you are considering a trip to European countries, then a sports holiday would do. Again, it depends on the sporting activities you love.
There is a wide range of options including soccer, cycling, golfing and many others to choose from. Here are top 5 places that you can consider travelling to for sports tourism.
Portugal For Golfing Competitions
Golf is a widely played game and has great professionals ranking among the top sportsmen in the world. One notable figure is Tiger Woods who has established his reputation around the world as among the best golfers. Want to visit places where these great golfers play, a visit to Portugal would be a great option. Getting to the Quinta da Ria Golf Course in Algarve, Portugal will get you all the experience you are looking for in your trip. Whether you play golf or are just a fan, there is a lot to enjoy in this destination.
England for University Boat Race in London
Those who love watersports are also not left out. There is a University Boat Race happening in London either in Cambridge or Oxford universities. This race has a rich history having started way back in 1829.  Join other spectators in watching competitive boat race that will give you a thrilling experience while on the go. Watch closely to know the exact date when the event will be conducted. It is usually on the weekends and that will definitely be a good time for you to watch this interesting race.
German for Watching Soccer
Football fans who love to watch European teams play and have feared hefty fees for watching live games can travel to German for Bayer 04 Leverkusen. This team is highly affordable to watch in entire Europe. If you want to watch soccer but have little to spare, then you should make a date with this German football team. Another team that won't cost you much while there is VFL Wolfsburg. For as little as £17, you can afford to watch a live match. All that you have been following on TV will be at your disposal over one of the weekends when you travel there.
Austria for Skiing Activities
Skiing lovers should find their way to Austria for a great time watching and doing skiing activities. The specific location at Kitzbuhel is considered the 6th most affordable ski resort around the globe. It won't cost you much to get there and experience great skiing moments.  You will get skiing offers of less than £300 per week whereas the cost is over £800 in other parts within Europe.
France for Cycling Competitions
Tour De France is a widely known sporting opportunity that has built a name for this beautiful country. The event usually happens in every summer, attracting professionals from different parts of the world. They come together to compete in this exhausting bicycle race conducted in various stages. Enjoy this cycling competition across this country in the month of July. The weather is usually perfect and inviting for travelers going there for an exciting experience of a sport they love.  If this is what you are looking for in sports tourism within Europe, then France is an obvious choice in summer.
Final Advice
Sports tourism in Europe has immensely grown and there is a lot that you can choose from. Identify the sport that you would love to enjoy while on the go and settle for it. Different European destinations are known for different sports. Therefore, choose wisely to make the most of your travelling plans!