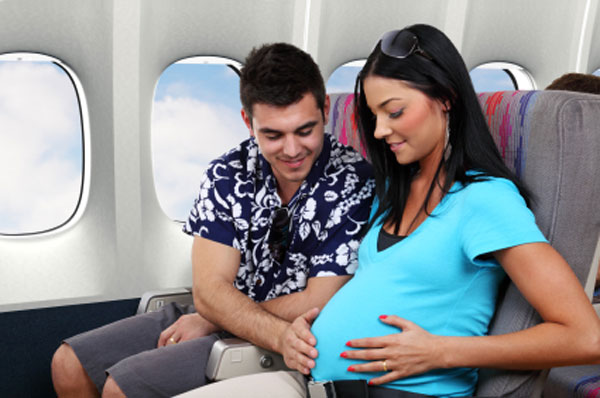 Pregnancy is a very major part in every woman's life. It is, in fact, the most crucial and the most sensitive part in every woman's life. The nine months of them carrying the baby inside them and the next six months of them carrying the baby in their own hands the most precious and equally tender and fragile. That is why utmost care has to be taken when a woman is pregnant and is expecting. But then there are times when you have to travel due to various reasons. Sometimes you happen to travel due to emergency purposes and sometimes you might be shifting and relocating while some other times, you must be really flying around for a vacation. So to protect your baby bump and yourself during the times of travel, here at we explained few things that you can follow while traveling during pregnancy.
10 Tips for Traveling While Pregnant
1 The primary and the most important thing that you can do is consult your health-care provider. Consult them and find out if you are healthy enough to travel or not. Make plans accordingly.
2 Check the prenatal test schedules which are due anytime during your travel plan weeks. Check if the schedules are perfectly syncing with your travel plans or not.
3 Have your medical records ready and keep them handy. Store all the vital information related to your conditions and the test reports of all your tests must be kept ready in case you might need them.
4 Similarly, make sure all your medications and the whole medical kit of yours is kept full and ready if you have to travel because you might need them anytime and there is no such guarantee that you will be finding them available everywhere. Why take a risk?
5 It is always important to keep your medical insurance ready because you might want it in case of emergency. You never know what kind of a condition you must be facing. I would be really glad and be hoping for you do not have any bad situation but then carrying them or having insurance is really a relief. Make sure you also consider thinking about travel insurance. This is also very useful and comes in with a lot of benefits to help you out in troublesome situations.
6 Prepare for the unexpected if you are already in your trimester. As the number of months increase, your risk factors also increase and that is when you should take some extra care and keep all the emergency lists handy. Negligence in such cases while traveling might be equal to committing a sin because you cannot really risk your lives at that point in time.
7 Always keep in mind to check the airline policies so that you don't miss the details while looking for any cheap flights or last minute flights. Consider booking business class flights where you can have some privacy and luxury so that you take your own time and rest as per your own requirement.
8 Carry food with you so that you eat whatever is healthy for you. Do not depend on the food offered from outside. They might be unhealthy. Carry fruits or easy salads that have good values.
9 Make sure you carry water or glucose or at least arrange for them to have them regularly so that you don't dehydrate yourself or tire yourself because losing energy is a major drawback when you are traveling with your precious child inside you.
10 The most important thing is to dress according to your comfort. Wear something soft and loose. Don't intend on sweating much and take precautions to keep yourself cool and away from sunrays and lot of sweat. Wear comfortable footwear and clothes. Carry sunglasses and a hat if needed. Do not forget to cover your baby bump protectively.
So these were my few tips that I had to offer, to all you beautiful mothers out there who are going to be blessed soon. Do not forget to comment and share this video if you happen to like it. Let me know if you have anything new to add to this article. Happy and safe journey to all of you.