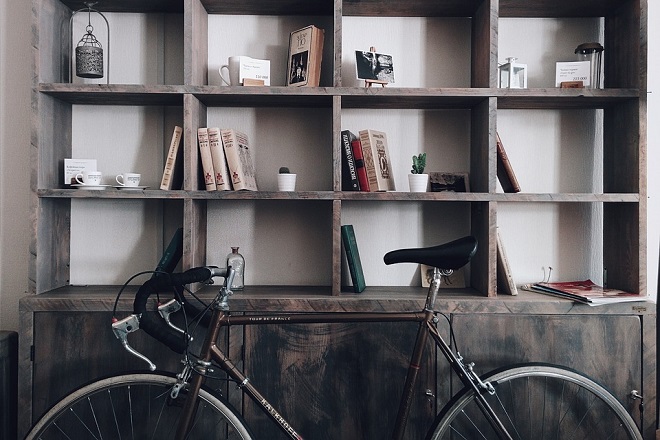 Boots, patio cushions, camping gear, musical instruments. They all tend to clutter up the basement, garage, and house over time. If you have a lot of large items, you probably have a hard time storing them in your home. Luckily, there are a variety of clever ways to address a problem with hard-to-store stuff.
Here are a few tips on how to store some challenging items.
Storing a Bicycle
If you are living in a home without a garage, you may have difficulty finding a suitable place for your bike. This is especially true when it comes to apartments. Rather than occupying the floor space, you should hang your bicycle(s) on the wall vertically or horizontally.
This is where bike racks come in handy. Not only will you save space, but it will also add a modern touch to your apartment.
Storing a Christmas Tree
Artificial Christmas tree is another item that takes up a lot of storage space. Fortunately, there is a way to store your Christmas tree without much hassle.
Get an upright storage bag specially designed for an artificial tree. Be sure to take off the decorations and lights before wrapping this bag around your tree. You may also consider buying a tree stand that comes with built-in wheels. It is also a good idea to buy a Christmas tree with detachable branches.
Storing an Extension Ladder
Many households have the extension ladders. While these ladders are easy to use, they are hard to store on the other hand. If you have a garage, consider mounting your ladder on the ceiling using sturdy racks and ceiling joists. These handy racks can make it easier for you to store and slide out your ladder when needed.
Storing Your Firearms
If you are a gun lover or owner, then you should take care of your firearms. The gun racks will make it easier for you to store your firearms. Aside from providing safe storage, they will help you display your pistols or guns. You can also use a gun safe to keep your guns secure. Other weapon storage solutions include trigger locks, gun cases, strong boxes, and locking steel gun cabinets.
Whichever option you choose, make sure it provides adequate protection to your family. Store your guns in a place where only you have access, preferably somewhere out of reach of your children.
Storing Camping Gear and Patio Cushions
If you want to store out-of-season clothing, camping gear and patio cushions, your best bet is to take an extra-large bag. Before sealing your bag, make sure it is air-free to take up less space. Pack your items neatly and remove the air from the bag by hand. Lastly, seal your bag and store it at an appropriate place.
Final Thoughts
As you can see, there are a lot of ways to store bulky, big items without overcrowding your living space. All you need to do is think outside the box and be creative. From magazines and camping gear to pots and pans, there are various solutions for all kinds of household items.