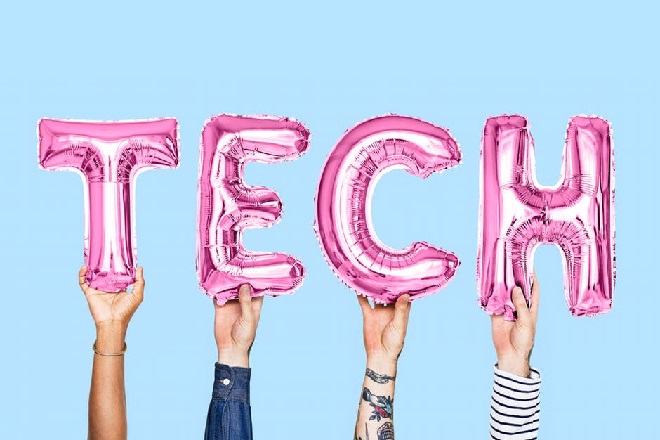 Without any doubt, 2020 is the year of translating visions into practical ideas and ideas into reality. In the last few years, the integration of multiple technologies has sped up remarkably. Many predictions about the mass-scale use of artificial intelligence (AI) and machine learning (ML) were made that are not predictions anymore. They are turning into a reality with every day passing.
There are some many new tech trends that we will see come to life in 2020. Adobe XD keeps us up to date with their new technology articles in the XD Ideas hub. I've rounded up some of the tops trends that are going to rule 2020 from. If you call yourself a tech-savvy, then you should be aware of these trends.
Artificial Intelligence Manufacturing Breakout
Artificial Intelligence and Machine learning are already a part of our daily routine. Alexa, Siri, and Google Assistant are the most prominent example of AI-driven by device ecosystem. Despite the extensive worldwide use of these devices, AI was still not being manufactured on a mass scale on the industrial level.
However, 2020 is going to be the year where people will invest more and more in AI, and you'll see AI chips in a large number of devices.
Three Directions of Internet of Thing (IoT)
Things have changed with the development of 5G and edge computing, and they will continue to improve. In 2020, computing power will not only be limited to cloud computing centers. It will expand to everything and build an effective computing program.
Insight of time and space are the most critical dimensions of the physical world. It is expected that these two dimensions will become the basic capabilities of the new-generation IoT platforms.
Augmented Reality and Virtual Reality Will Take Over
Long gone are the days when VR was future, and AR was a joke. It's 2020, and AI and VR are all set to change the course of the way we see the tangible world around us. It is being widely adopted in navigation systems, communications, education, advertising, and whatnot.
Mobile Apps in the Service Industries
Mobile apps have already changed the way we perform our everyday tasks. From ordering a taxi to purchasing a house, a mobile app in the services industry has changed everything. In 2020, this trend will continue to grow with enhanced UX design to provide an ultimate user experience.
Voice-Based Interactions Will Grow
There was a time when the graphical user interface was used to be a big thing in the world of information technology. But in the past few years, technology has taken a giant leap for GUI to Voice User Interface (VUI). Giants like Amazon, Apple, and Google are taking its benefit to the fullest of its potential.
Different small companies around the world are following the lead of these companies and incorporating VUI in their devices with the sole purpose of enhancing the user experience.
EndNotee
2020 is the year of opportunities for all the tech experts to take advantage of these growing industries. This is year is an excellent opportunity for UX designers to use their knowledge of prototyping to design an engaging and innovative user experience that complements new tech trends.