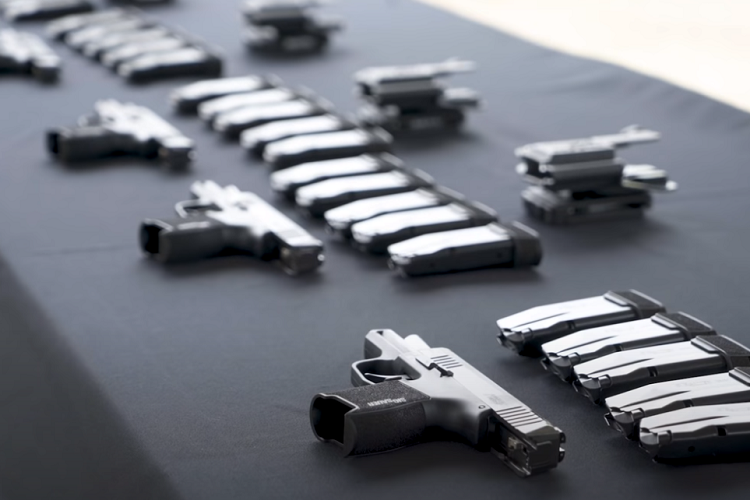 Everyone became acutely aware of the P365 handgun back in 2018, and it was heralded as an evolution in handguns. Offering a high-quality design and a bunch of features (including a 12-round capacity), it was hard not to be enamored with the new option. The question on many people's lips, however, was, are the best Sig P365 Tacpac deals good for concealed carry?
Before we answer that particular question, let's first take a look at the specs of this popular 9mm weapon. Amongst the many top specs are:
A 3.1-inch barrel
Height 4.3 inches
Overall weapon length 5.8 inches
Total weight of 17.8 ounces
6lbs single-action trigger
3-dot XRAY 3 Day/Night sights
Stainless steel Nitron Finish slide
1-inch width
Coming in at $599, it's not the most expensive weapon you'll find on the market, but it offers a lot to the owner. However, the point of what we're talking about is the suitability for concealed carry.

The Best Sig P365 Tacpac Deals Are Designed For Concealed Carry
Spoiler alert: the Sig P365 is designed to be used for concealed carry, so understandably, it's great when used for this purpose. This is evidenced by the fact that many law enforcement agencies in the US issue them to police officers as a trusted backup weapon.
Designed to be worn in any way you see fit, from the waistband to carrying in the pocket, it offers a surprisingly high number of rounds for such a small gun. Being so small, you can wear it pretty much any way you want to – further adding to its concealed carry credentials.
A Light Design That's Ideal For Being Hidden
As you can see from the specs above, the P365 is both small and lightweight and offers exactly what you need for concealed carry. That's when you're just using the pistol on its own, whereas when you add the great holster you get in the Tacpac, the wearing options are extended even further.
Outside of the available proprietary holster that you get for free, there are also a number of other 3rd party options that allow you to wear it on your ankle or around your belly. Needless to say, you can put it on and pretty much forget about it until the point comes where you need it.
Best Sig P365 Tacpac Deals Are Great For Personal Defense
In terms of personal defense, there is perhaps no better weapon available than the P365. It's not just small, but it's also so well-designed that it simply fits in your pocket. In order to do that, it needs to also be slim, lightweight and not too long in the barrel.
The fact that you also get extendo-mags as standard and a free holster in the pack seals the deal, making this an option you absolutely should pay attention to. It's getting crazier out there every day, so you need a weapon that you can depend on when your life is threatened. The P365 ticks every single box in that regard.