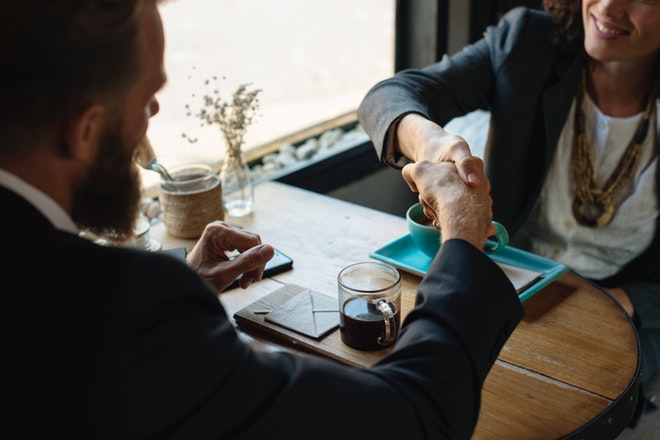 When you pursue a career in human resources, it gives you so much flexibility in terms of where you work. Nearly all large companies and many smaller ones require human resources professionals, and if you have a degree specific to HR, you can go even further in your career.
For example, there are Bachelor programs that focus on human resource management.
With that in mind, the following are some things to know if you're considering a career in human resources.
What Exactly Is Human Resources?
Human resources is also called HR.
When you work in HR, you take on many roles that have to do with other employees.
Human resource departments and professionals manage compensation and benefits, recruiting and hiring employees, and onboarding. Human Resources (HR) also includes performance management, training and helping create and maintain corporate culture.
The goal of someone who works in HR is ultimately to improve employees' happiness with their place of work which in turn shows in their performance.
If you work in HR, you want to have a functional and effective workforce that is going to better allow the company to reach all of its strategic goals.
A human resources department is also responsible for making sure labor laws are followed and that the business is compliant. That might mean handling things like sexual harassment complaints.
HR departments can work to create and enforce policies like dress codes and time-off policies.
What Makes a Good HR Professional?
Some of the signs that you might do well in an HR career include:
People and understanding their motivations are interesting to you. Sometimes HR is associated with rules and guidelines, and that's part of it, but there's also an element of understanding how to optimize the performance of employees by delving into what's going to work best for them.
You like to solve problems in a strategic way. When you work in HR, you have to balance a lot of competing needs within the business and find the solutions that are going to work best.
You aren't afraid of challenging situations, including interpersonal challenges.
You're someone that other people often trust and confide in, and you might also be somewhat of a mediator even in your personal life.
If you're good at influencing other people, that can make you well-suited to a career in HR. That doesn't mean you come from a place of being domineering, but rather you're someone that is approachable and trustworthy, so others are positively influenced by you.
While HR is largely about dealing with people, you have to be business-minded as well because that's the overarching goal—to help the employees make the business as successful as possible.
The Benefits of Working in Human Resources
There are a lot, but some of the primary benefits of pursuing a career in human resources include:
You  have flexibility in where and how you work. For example, if you work in HR, you may be able to work remotely some or all of the time, plus there are so many types of businesses and industries you can work in. There are very few limitations for qualified HR professionals.
It can be interesting and always different because you are working with the unknown variables that come with interacting with people.
There is often potential for growth if you're in HR. For example, while you might start in an entry-level position, you could end up moving up to the position of a human resources manager fairly quickly.
Many HR jobs pay well. The median annual salary for a human resources specialist is $116,720.
You may find HR work meaningful. You're working to build a successful team and cultivate a thriving and inclusive company culture.
What Exactly Would You Do?
Some of the duties of an HR professional were touched on above, and they're varied and can depend on your specialty.
Below is a breakdown of some of the more specific positions within HR and what they do:
A human resources assistant is an entry-level position. Responsibilities might include administrative work such as maintaining employee records.
Benefits administrator is another entry-level position, and you would be responsible for employee data entry and also helping employees with their benefits.
A training manager is someone who creates training and development curriculum and administers it.
HRIS specialists handle the technology that is used in HR management.
Finally, a human resources manager is responsible for overseeing all the functions of an HR department, ensuring compliance with employment laws, creating compensation and benefits programs, and managing employee relationships.