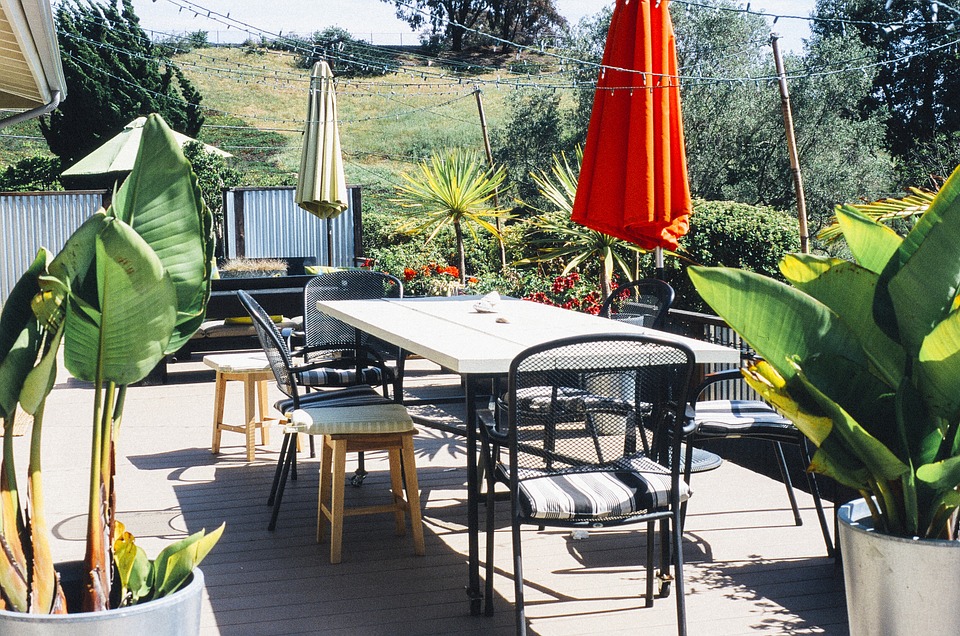 In this fast-paced modern world, we must find pockets of time to just relax and let ourselves be. This can take shape in many forms, such as relaxing on the patio with some iced tea in the afternoon or taking a walk in the cool breeze of the evening. If you have a large yard you may even consider turning it into a beautiful garden and investing in comfortable furniture where you can go to hang out with a couple of friends or to just relax after a long day.
Rattan Garden Furniture
Furniture made from rattan material is quite advantageous as they tend to be very durable and can withstand any weather conditions. Moreover, rattan furniture comes in different styles, designs and sizes and therefore presents you with a variety of choices to pick from. This could be lounge chairs, sofas, or even high bar stools. You can even get umbrellas to shield you from the sun while hanging out in the garden during the day. If you do not know where to acquire some of these pieces, worry not as Lakeland furniture contains a lot of great rattan furniture pieces you can select from. If you are, however, not sure what furniture to select, below we have highlighted a couple of tips to help you:
Are you an outdoorsy person who loves hosting parties and barbeques? Then the best option for you would be to go for a dining set that can be placed outside in the garden. With an investment in some outdoor lights, you will be able to set an ambiance perfect for a dinner party with friends in the evening. Alternatively, if you are more of a cocktails and dance type of person then high bar stools and tables will likely be the best fit for entertainment.
One thing to always put in mind when it comes to furniture is durability and comfort. If you have an open garden space, therefore, and would like your furniture to last for years, you must select material that will be able to withstand all forms of weather. Furniture made out of plastic, metal, or rattan is a good place to start, as these can be modified to weather through harsh weather conditions such as strong wind or sun. If you however want something a bit more comforting for instance, made out of feathery cushions, then you may want to consider going for portable furniture which can be easily moved in case of any change in weather
3
Pay attention to the sizes
You must maintain the aesthetic value of your outdoor garden space. You do not want to just plop furniture pieces anywhere and everywhere, as it will make your garden look untidy and cluttered. Be mindful of what you place where to have a strategic pretty look. Consider the sizes as well and do not go for huge overwhelming pieces, but rather buy standard sizes that are portable and will not draw too much attention away from the beauty of the garden.