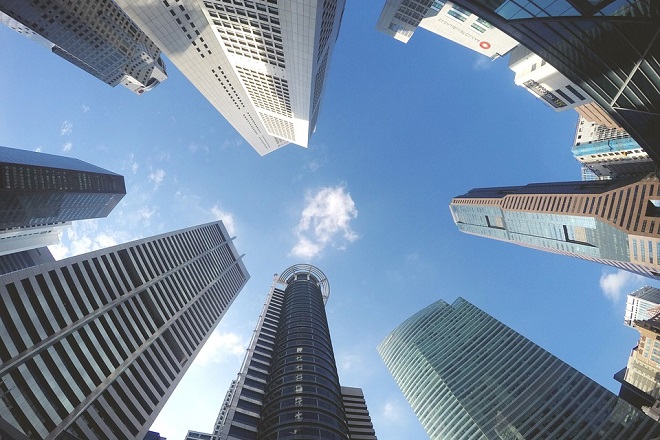 Investing in commercial property is the practice of buying commercial real estate to turn a profit. This type of investing includes anything from apartment complexes to retail centers. Although investing in commercial property can be heavily rewarding, there are a lot of challenges to overcome, which is why we've put together this short guide.
Getting Started
Before looking at the market, you need to set achievable investment goals. Are you hoping for a steady income, or do you want capital appreciation? With your goals in place, it's time to create an investment plan to help you get there.
Your plan should always begin with a budget. After all, there's no point looking at properties that are well out of your affordability. While setting a budget, remember that commercial properties don't come cheap, so make sure you remain realistic.
Now it's time to start getting the lay of the land, so take a look at local rental prices and different property types. Additionally, you can network with fellow commercial property investors to gain unique insights.
Evaluating Commercial Properties
After setting goals, coming up with a budget, and creating an investment plan, it's time to start investigating the market. Whenever you come across a potential investment, it's important to run a proper evaluation. There are many factors to consider, including:
Legal restrictions and zoning. Find out what regulations are in place, as this may dictate the type of business that can operate from the property.
Financial performance. Review previous income and expenses, as well as any debt obligations.
Location. Location is arguably the most important. Will the property attract enough traffic?
Potential income. Forecast likely rental income to determine potential ROI (return on investment).
Condition. Will you need to put work into the property before attracting tenants?
Financing Investments
As mentioned previously, commercial properties don't come cheap, so you need to consider how you're going to fund the investment. There are many different options including private loans, traditional loans, and crowdfunding.
Traditional loans are the most common type of investment. These are loans that come from financial institutions and banks. However, qualifying for a traditional loan can be challenging because of the long and strict list of eligibility criteria. On the other hand, private loans offer much more flexibility, but they tend to be more expensive.
Crowdfunding is a relatively new way to raise funds, but it's become fairly popular over the last few years. Essentially, a crowdfund allows interested parties to pool their money together to invest in property. This type of fundraising is perfect for investors who don't have a lot of capital or have a poor credit score.
After parting ways with your fund, you must protect your investment from any potential issues. Therefore, we recommend taking out commercial real estate insurance from a reputable business, which will cover everything from apartment complexes to gas stations.
Investment Management
Now you must focus on managing the investment, which involves collecting rent, maintenance, and leasing the property. Considering the amount of work involved, it may be a good idea to hire a property management service, who will assist with these tasks. The best property managers will grant you access to a wealth of expertise ranging from property maintenance to tenant vetting, and they'll also keep accurate records surrounding expenses, lease agreements, and other essential documentation.
Investing in commercial property can be an extremely lucrative means of generating passive income, but it's by no means a "get rich quick" investment. Although this article doesn't cover every aspect of commercial real estate investing, it should be more than enough to point you in the right direction for getting started.