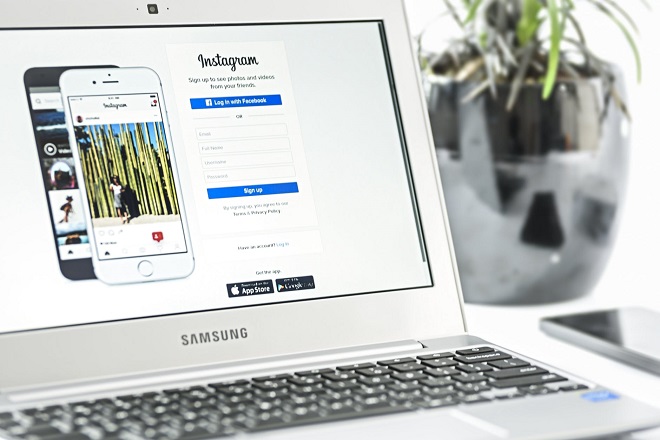 Instagram is among the most well-known social media platforms. It has millions of followers and has recently experienced significant growth. Instagram allows you to target specific demographics and establish a personal relationship with them, making it an excellent platform for business promotion.
Instagram is a fantastic platform for connecting with people who are curious about what you do but need help to learn more. Although it's beneficial to use Instagram as a marketing tool, only some small businesses know the best ways to do it.
13 Instagram Tips for Small Business
We'll provide you with the best tips on how to use Instagram to promote your small business.
1
Understand Your Audience
You must know your Instagram audience's demographics and preferred methods of interacting with your business. Additionally, you must be aware of what your audience dislikes to upload something that won't offend them.
Don't just post the same thing repeatedly; try adding different elements to each post to stand out from the rest of the competition.
Hashtags are super important for getting people to see your content, so make sure you have a good setup before posting anything on Instagram!
However, a distinctive brand hashtag will take your Instagram game to the next level in addition to leveraging the most well-liked hashtags in your business. Create a hashtag using the phrase your company uses or one you come up with. It will increase brand recognition among the audiences of your followers.
4
Team Up With Influencers
Your brand gets additional exposure through partnerships with influencers, which boosts sales and brand recognition. Finding influencers in your niche is the first step in creating this alliance.
How, then, do you pick an influencer to collaborate with?
Find influencers based on your client personas and their relevance to your industry and similar industries. To follow them, first establish connections and relationships.
However, connecting with influencers on Instagram for a small business could be costly. When your money is tight, you can:
Let a potential influencer know about your company by offering a gift or exclusive connection opportunity.
Make a swap suggestion (trade your products/discounts for a promotion).
Make your clients advocate for your brand.
Look for short-term influencers
Make your new influences
It's essential to work with a variety of influences and to realize that such collaborations take time. At some point, you might start looking for influencers with a more significant following; the more people exposed to you, the more potential customers and participants you have.
Users love seeing engagement with other users on Instagram, so don't be afraid to engage with them! Engaging with fans allows them to know that you care about them as well as enables them to want to trust you more.
Make every effort to maintain a conversation with your audience. You may engage with your followers and promote your brand on Instagram by sending them direct messages, leaving comments on their posts and followers' posts, and using Stories that include your brand.
Use Instagram Live's power. It's a fantastic method to interact with your audience and reveal the real people behind your company. Only 6% of individuals favor horizontal content regarding social media video posts, while vertical videos are becoming much more popular. 90% or more of users prefer vertical videos. Fortunately, you can use an online video editor to convert a horizontally recorded video to a vertical one.
Alternately, begin incorporating your audience in product development by soliciting their input on components, designs, and anything else. You'll better understand what's in demand if you do this.
Shortening the distance, developing a reliable brand image, and maintaining account activity are all benefits of two-way communication. All of them are advantages of Instagram practice for small firms.
A report released in July 2021 claims that Instagram's ad reach has increased by a quarter to 100 million users.
Thanks to this rapid growth, Instagram advertisements are an effective tool to expand your small business on the platform. By accurately targeting your audience, it exposes your brand to those who are most likely to be interested in it.
With an Instagram business account, you may run your ads in various forms, including images, videos, and carousels. You can also use Stories to create and manage your small business's Instagram ads.
In an internet business, everything should be simple for the customer. They won't have to fight to figure out how to purchase your goods.
When that happens, the link in the bio can help. Link your Shopify store to your profile once you've done setting it up and gone live to make it simple for others to find your website.
Although links in post captions cannot be copied easily and cannot be clicked, they can be added there.
8
Repost People Using Your Product
For the benefit of your small business on Instagram, encourage your fans to produce content you may repost while using or after utilizing your products. You may create a steady stream of user-generated material for your profile by supporting the content designed for your brand by your customers and showcasing it in your feed. Remember to tag the author and give them credit as well.
Such reposting will increase your account activity (along with your followers), serve as evidence of credibility for potential clients, and give your small business Instagram account a human touch.
9
Show Behind-The-Scenes Of Your Brand
Although perfect images of the finished goods are lovely, audiences also enjoy seeing the faces of brands. Therefore, for your small business on Instagram, share moments from your brand's life.
Behind-The-Scene (BTS) may, but is not limited to, the following:
procedure for developing products
Highs and lows for the brand
History of your business
Personal narratives of your workers
errors and amusing incidents
Making of content and advertisements
Such material will undoubtedly improve transparency and aid in audience connection. Additionally, this will provide you with excellent suggestions for your content plan.
10
Create Special Offers for Your Followers
Although discounts are excellent, exclusive sales are fabulous. Whether in e-commerce or not, figure out a means to provide discounts to your followers.
Don't forget to use words like "limited," "followers only," etc., to underline the deal's exclusivity and urgency.
Instagram Stories are only sometimes the ideal, high-quality images or videos that match the aesthetics of your account. Stories must be exciting and foster more significant brand-audience interaction while being straightforward to create.
Here are some suggestions for enhancing the enjoyment and interest in your Stories:
Build boomerangs
Tag partners or followers
Voting sticker usage
include links
Put the Q&A sticker on.
Countdown sticker usage
While some draw attention to the Story, others elicit responses from the audience and spark dialogue.
12
Don't Mistreat Customers
Your interactions with your followers on Instagram take on a more intimate tone. Advertisers should focus on the caliber of their initial interactions with prospective customers. If the company's representative is impolite or disregards the requests, advertising, and other promotion techniques won't be effective.
13
Don't Anticipate Immediate Results
Instagram must figure out how to send your ads to the appropriate users, just like any algorithm. Social media algorithms test the campaign within the first few days to identify the most productive audience. It might cost more at this point. Additionally, the algorithm would start obtaining the most outcomes for the least amount of money.
Conclusion
Instagram may be used for your small business in a variety of ways. The app offers a lot, from brief previews of your upcoming product launches through Stories to comprehensive marketing campaigns via an integrated ad manager. Be bold and discover your best Instagram tips  for expanding your small business.