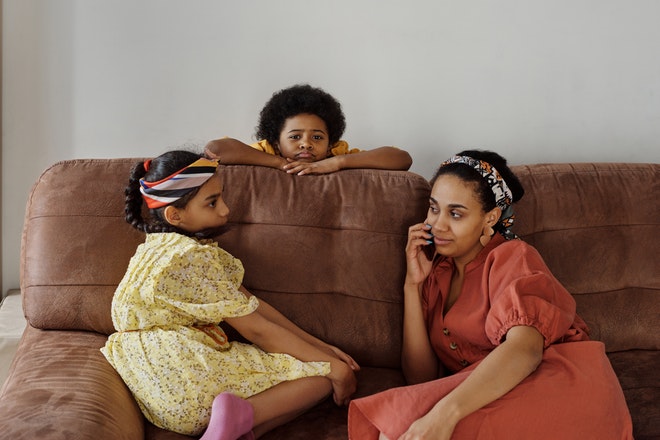 Stuck indoors? That's no reason to suffer from boredom. Read through this list of fifteen fresh ideas, pick a few, and treat yourself to some serious fun.
So, we've all been spending an awful lot of time in our homes lately.
How have you been doing with that? Are you full of fun ideas and just having so much fun you don't understand why others complain about the quarantine?
If you've answered yes to that last question — kudos to you!
Things to do when stuck at home
Then there are the rest of us out here struggling to find ways to survive the sheer boredom. We could use a little help thinking of new things to do while we are stuck indoors.
Boredom and stress are prevalent emotions nowadays.
Why not kill two birds with one stone by taking some time to pamper yourself at home?
This list of 15 ways to treat yourself is just what you need.
Bake Your Favorite Dessert
When you can't get out of the house, you can take advantage of what the kitchen offers.
You can bake cookies, cupcakes, or brownies. You can even get fancy and try your hand at bananas foster or triple chocolate cheesecake. Yum!
Of course, the best part of baking your favorite dessert is eating it!
Learn a New Trick
With all this free time indoors, you can take the time to expand your mind and learn something new.
This can be a new craft, learning to play an instrument, or learning actual tricks. Card tricks or magic tricks will make you the life of the party (when you the time comes to party again!).
Speaking of partying, you can learn some new dance moves in the comfort of your own home. This has the added bonus of saving yourself the embarrassment of trying these new moves in front of others.
You can try to learn a new language. You can't expect to become fluent but at least learn to carry on a general conversation with the locals of the country you wish to visit.
Make it a Spa Day
Why not spend this time making yourself feel like royalty?
A spa day is a perfect way to pamper yourself.
You can start by applying a face mask that will target your personal skin issues. While it is doing its work, you can give yourself a manicure and pedicure.
If you want to take it further, you can increase your hair's health by applying a hair mask. You will have shinier, stronger hair after you wash it out.
Pamper your whole body by using an exfoliating scrub to get off all the dead skin cells, revealing softer, clearer skin.
Take a Bubble Bath
Another great way to destress and pamper yourself is by taking a warm bubble bath. Light some candles to set the mood for complete relaxation.
You can add Epsom salts and essential oils into your bath water to release muscle tension and soften the skin.
Bring a glass of wine with you into the bath, and you've got the perfect relaxing night.
Get Your Blood Pumping
Any exercise that you enjoy that will increase your heart rate will deliver so many health benefits.
Since you are stuck indoors, you won't have much room, but you can still get in a good workout in the living room, or even while sitting on your couch!
Try muscle-building moves after a protein-packed breakfast or wind down before bed with a yoga flow.
Read an Actual Book
Nowadays, everything is digital.
An actual printed book on old fashioned paper can be a significant change. It might make you feel less wired. (How do you like that play on words?)
Reading a printed book can feel like a totally different experience. Something about touching real pages and seeing the actual cover just feels so right.
Write in Your Journal
Journals come in all shapes, sizes, and types.
Do you have a journal? If not, now would be the best time to start one!
Journals are versatile, depending on who is writing in them. Some like to begin a gratitude journal to help keep their mind focused on positive things.
Others like to use their journal to jot down future goals or great ideas for whatever creative outlet they enjoy.
Some just use a journal to get their feelings, thoughts, and emotions down on paper. Sometimes its easier to write these down than it is to talk about them. It seems more private and concrete.
Doodle or Color
Just as writing in a journal is therapeutic, putting pencil to paper in a different way can also be a soothing activity.
Of course, you would want to use some colored pencils for these activities. You don't have to be a kid anymore to color or doodle. There is a vast market for adult coloring books.
Find one that you like or print some coloring pages.
Let the Music Move You
When you are home alone, you don't have to be afraid of who's watching. Now is the time to let loose.
There is no shame in dancing alone in your living room. Dancing is a fun way to burn some calories. You can even sing along with it without worrying if you miss a note.
Music has been proven to reduce stress, anxiety, and depression and improve immunity and healing processes.
So go ahead and get your groove on. It will only do you good.
Enjoy a Cup of Tea With the Sunset
Downtime in this busy world is precious.
Soak up all you can by sitting on your deck or porch and enjoying a beautiful view of the sunset while sipping on your favorite tea or coffee.
Try an Online Game
If you spend time working on a computer, you probably would rather stay away from it on your off time. But there are so many different games that you can play online that are a blast.
If you want to keep your mind sharp, you can do online crosswords, card games, and puzzles games.
If you want to connect with other people, you can try player to player games on Steam or Origin platforms.
Take a Virtual Vacation
Don't just sit at home dreaming of taking a vacation. Instead, get on your computer and take a virtual one!
There are so many online tours of destinations that you can experience. With this pandemic continuing, many museums and other attractions are making online viewing possible for the public.
You can also research countries or cities you want to visit in the future and make plans for a real vacation.
Have an Indoor Picnic
Spread out a blanket, bring on the snacks, and enjoy an indoor picnic for a change. You can put on a movie or play a game on the floor.
It's just a way to switch things up and try something new. (Maybe bring some freshly-baked treats from idea #1.)
Best of all — no ants!
Learn a New Cocktail Recipe
New recipes are always fun to try.
Why not try a new cocktail recipe that you can share with friends later?
Make it as fancy as you want with cute little lime twists or garnishes. Use the blender or shaker. This website has a lot of enticing cocktail recipes to try.
But remember, sip smartly.
Call a Friend
Even if you can't see each other face to face, the voice of a friend is always a welcoming sound.
When you're stuck inside your home, call your buddy, your family, or even just dial a random number! You never know how you will connect with the person on the other side!
Conclusion
Our lives are different now, and we need to start thinking and planning differently to adjust better. This list is just a scratch on the surface of things you can do without leaving the house.
There's only so much Netflix one can watch. When you're ready to turn off your TV or device, you can use any of the things on this list to keep you busy and decompress. Enjoy!
Dominique Daniels has more than five years of Property Management experience working primarily in high-end apartment community living. Her ability to consistently deliver white-glove service to her residents and prospects has propelled her in a successful career that now finds her leading the team at Cabana on Washington.