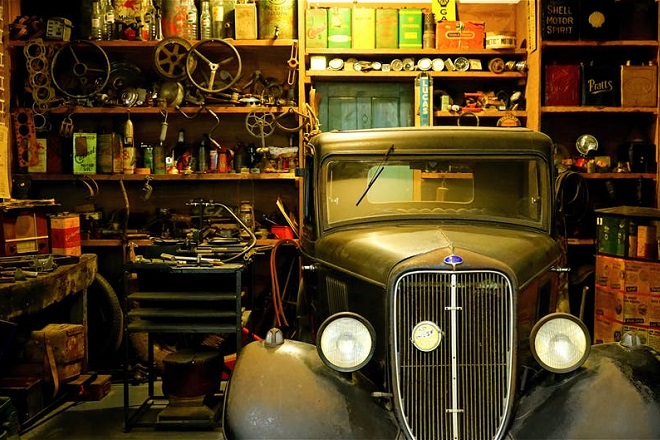 In the modern era where the e-commerce industry is taking center stage for the world's shopping needs, buying car parts is much easier. But there are some disadvantages to this. You must be able to tell genuine parts from fake ones. Otherwise, you will end up with some components that will only affect the performance of your automobile.
The Indian automobile spares industry is shifting more and more to the online market. This is why users must be careful about how they access the services.
Before buying your car parts on boodmo.com or any other dealer, understand what genuine car parts look like. Not every dealer has, and it could be costly for you. And if you are wondering how to get there, then you are in the right place. Here is how to go about it.
Research
Do you understand what it means by genuine parts? This is where you want to start from. If you are not very conversant with car parts, consider the ones that come with your vehicle. You may have noticed they always have a logo on them. This means they are specifically for that car maker. If they area re Volvo for instance, they will bear the Volvo logo.
But that does not mean they are manufactured but the car maker. Different companies make most car parts on behalf.  They could be making the parts for different companies only with specific differences.
For this reason, they will have the following characteristics:
Costly. The prices for genuine spare parts are a bit higher than those from aftermarket companies. You will not only be buying part but the company logo as well. That is the reason some parts on Boodmo may seem to cost higher than others.
They have a company logo. Genuine parts are just like the original parts that came with your car. This means every specification for the original part is found in genuine parts.
They are easier to find. The spare parts dealership can order genuine parts. You may not find them at ones, but the dealer will search for them.
They are of high quality. Genuine parts are of the highest quality. They are made and tested for the model of your car and supplied on the authority of the company. This is what makes them a good choice for many people.
There are warranted. You can use the parts with confidence knowing you will get a free replacement in case it fails for any reason. They perform as good as the original parts.
Do not confuse genuine parts with Original Equipment Manufacturer (OEM) parts. OEM parts do not have a logo from the manufacturer. They are made with the same manufacturer for the car maker but have their logo.
This is another important consideration to put into consideration when looking for parts online. It will make more sense if you understand what you are looking for.
You should also be aware of your car's needs. Every car has specifications for spare parts. Genuine parts restore the performance of your new car. It may not be very easy to differentiate when you are getting them from an online store. But you can always find everything about your car from the internet as well.
The car dealer you are getting the parts from should have the best advice for you. That is the only best way to get your car restored to a great performance. Go online if you don't have the manual for your vehicle, things should flow much easier.
Dealership
To get genuine or OEM parts, you will need to go straight to the company that manufactures them. Or order from the automaker.  But that is not very easy. However, dealerships for the car parts can get the parts for you with ease.
Consider the website. It is here that you meet the dealer, what they are selling and how much they sell it for. Is it easy to navigate? Does it have all the contact information and location?
A good dealership should have the necessary experience in providing the services you have requested for. Consider Boodmo for instance; they have been offering the highest quality spares in India for several years now. With the experience, you are sure to get genuine spares.
Order
Most websites make it very easy to order any part. Once you have identified what you are looking for, you will receive appropriate advice on the compatibility and working of the spares. With simple navigation, you should already have contacted the dealer to complete the transaction.
Use the order button and follow the process. Remember to include the proper delivery details. If the dealer is close to you, it makes your work much easier. You can make the order and walk to the shop to pick it.
Payment
Another very important factor to consider when getting components for your car online is the payments. What payment options are there for you?  It is better to get a company that accepts multiple methods. Be it through credit card, direct bank or web payment methods; it should keep your data safe.
Conclusion
Getting the right spares for your car is crucial. It gives you the power to have your car running smoothly without any issues. Genuine parts operate like the original ones and cannot affect your vehicle in any way. Working with a good online dealer makes it even better.