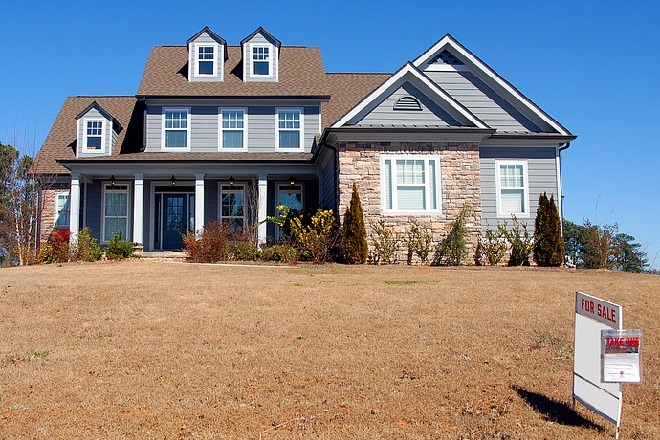 When bargaining, nobody wants to feel like the looser. It's always a win situation when you can get your dream house at a fair price. So, it's essential to take your time and bag the sweetest deal. However, having little or no knowledge about buying a home often puts the buyer at a disadvantage. The market is full of savvy home sellers looking to make profits. Here are some simple tricks that will guide you in navigating the market;
Organize your Finances
Before you can make an offer, go through your finances to establish your budget. It is impractical to negotiate on the house you can barely afford. Getting mortgage pre-approval will help you gauge how low and how high you can go on a property. This may take some time, but it strengthens your offer significantly.
There are real estate firms that will not show homes before pre-approval. If you are going to invest in a budget, then you better stick to it. The market has numerous great property options, which may tempt you to deviate from your financial plan. Additionally, work closely with your realtor, such that houses presented as options are within your price point.
Take time choosing your Realtor
Realtors are quite resourceful when it comes to buying a house. It is not mandatory to get a real estate agent, but professional help could go a long way. Realtors are readily available on directories, recommendations from friends, or websites like Movoto.com. When you find a realtor, make sure you ask for references from previous clients. If their past clients are happy with their purchase, it increases your chances of success.
For a better working relationship, ensure that your interests and that of your realtor align. Realtors make more money whenever they can close a high price deal over a short period. Therefore, when you want the best property at a low price, ensure that the realtor understands this. An excellent realtor will give constructive advice even though it delays a sale, putting them at a disadvantage.
Make your Home a Long-term Investment
Moving is an expensive process, which you should only choose to undertake when it's long-term. The majority of people think that paying rent is a waste of money, but it comes with convenience. When paying rent, you can quickly move cities for work or other reasons. Also, you can conveniently move to another house once you grow out of your current residence.
A permanent home does not offer this convenience. Take your time as buying a home could be a big financial mistake. Most people who buy houses rely on a mortgage to cover the cost. A mortgage could take up to thirty years to repay the principal. If you choose to sell your home after a few years, you may lose all equity. Therefore, before you get to viewing houses, ensure it is the best financial decision that aligns with your lifestyle.
Shop Widely
It doesn't hurt to look at a few options before you make your decision. Don't rush into physical house tours first. Instead, spend some quality time virtual shopping at Movoto.com, where there are various house listings. This will ease you into the house-hunting process. It will also give you an idea of the market layout at the time. The pressure to move into your own can be overwhelming, especially when you are paying rent. However, it would be best if you took the time to make a lucrative purchase.
Choose Your Own Inspector
House inspections mark the last few stages before a sale is closed. Reviews reveal underlying issues like pests, insects, molds, leaks, or structural problems that may escape the buyer's detection. In case problems are found after inspection, it means more work for the agent. The seller has to compensate the buyer for the cost of repairs. When the issues are too severe, the deal could end. Thus, it is advisable to choose your inspector independently, to get an unbiased review of the house. This alleviates the risk of buying a home that may fall apart. It also helps you bargain for a better deal due to the repair costs.
Consider the Home Value
When comparing the home value and the market value, your agent will be beneficial. Recent sales around the neighborhood provide all the information you need to come up with a reasonable yet favorable bargain. If the seller is offering a low price compared to the market value, it means you can negotiate for an even lower price. On the other hand, if a house is highly-priced but has overstayed in the market, you can arrange for a lower price with an accurate market analysis.
Final Thoughts
Different markets have different tendencies and require a keen analysis before making a purchase. A fair deal does not always mean the lowest price. In a market where properties move fast, you may miss out on the best properties due to low asking prices. Goods deals are those that give value for your money.