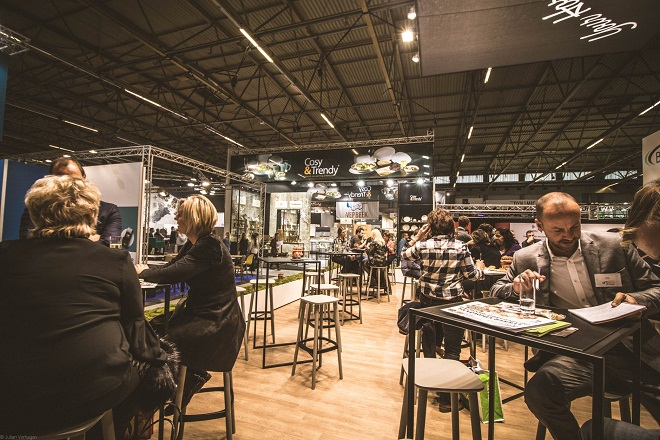 The pressures of hosting a community event can really start to feel like they are weighing you down as an organizer. Especially if it's your first time or if the event you're hosting has grown to a size you've never managed before. To help get through the planning process and still be looking forward to the event, here are four top tips on hosting a fabulous community event:
A Media Wall That Demands Attention – Classy
A media wall is one of the most simple, but effective ways to decorate an event while also encouraging photos and social-media sharing from your guests. Create a custom design that demands attention, or at the least, demands selfies. An important tip is that you remember to finalize your design and order your media walls well in advance to ensure that they are well made and have them arrive in time for the event.
Catering To Dietary Requirements
There is absolutely no excuse or reason to dismiss dietary requirements in your catering plan, particularly if you are hosting a large event. At the very least, allergy-friendly, vegetarian, vegan options should be available. If you want to have an idea of people's dietary requirements in order to prepare accordingly, you can always include a list of options on invites so that they can tick them off or tell you when they RSVP. This works with digital invitations and booking systems too as you can include a multiple-choice question or drop-down list of options.
If you don't have the time to take down the specifics, just hire a caterer that provides all options, or consider hiring a few different food vendors or food trucks to give your guests a bit of variety.
Use A Ticketing Website, Even If It's A Free Event
Using an online ticketing booking system for guests to RSVP has become a common practice for events of all sizes. The reasoning behind this is making your life a million times easier in terms of marketing and accommodating all your guests.
This way, all guests will receive a digital copy of their ticket that they cannot lose and you will have an automatically-generated record of all attendees for statistics and catering purposes. You can even include drop-down boxes on the ticketing form to include things like age and dietary preferences so you can cater appropriately in terms of refreshments and entertainment.
Keep It Easy To Navigate
Don't allow your guests an opportunity to feel lost or confused during your event. This is one huge mistake that can be easily avoided in the planning stage. Before you choose your event space, personally inspect all prospective venues to ensure that they are accessible and easy to navigate.
Don't stop there though. In advance of the big day, provide your guests with easy-to-read detailed maps, parking and nearby public transport options and information packs on what to expect the day of the event. You'll be able to email or mail those out to those who have RSVP'd via the online booking system mentioned above. Don't forget to also have posters and maps around on the big day, and dedicated information booths and representatives to help guests with directions.
Now you're familiar with some of the ways to ensure your event runs smoothly, it's time to get to work on those banner orders and guestlist!