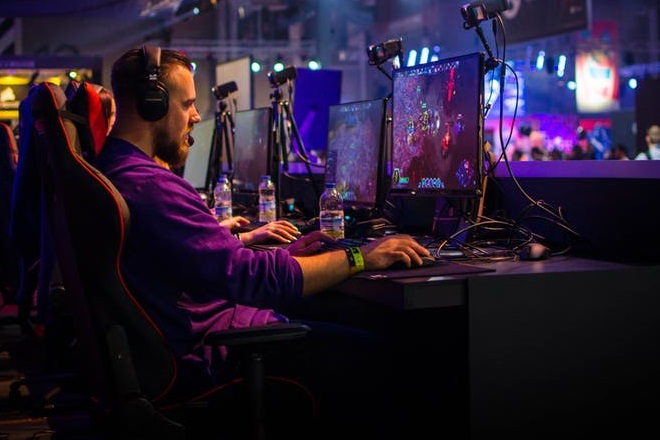 The New Year is well underway, and with a great many exciting new technological advancements in tow. An increasingly competitive business environment and a possible reversal in global stock markets are some of the many challenges facing enterprises. One of the markets which appears to be a laggard in the technological realm is PC gaming.
Through no fault of its own, PC gaming popularity has slowed over the years. But it has facilitated the rise of mobile gaming in a big way. According to Statista, the mobile gaming industry generated global revenue of $40.6 billion in 2017. During the same year, US Millennials spent an average of 223 minutes per day on their mobiles, and by 2019 mobile Internet usage is expected to top 190 minutes daily. Mobile usage is split between web usage and in-app usage.
This begs the question: How does the quality of PC games compare to the quality of mobile games?
If PC gaming is losing out to mobile gaming, one might be mistaken for believing that the quality of the mobile gaming experience is better. On the contrary, PC gaming offers HD, large-screen gameplay from a fixed position. Therein lies the problem for the modern-day gamer. In 2019, players are increasingly mobile and thanks to Wi-Fi, 3G, 4G and 5G technology, it is entirely possible to take your favorite games with you wherever you go. The quality of mobile gaming software is sufficiently advanced to allow for the maximization of screen real estate, irrespective of the size of the device.
In non-tech-speak, this simply means that iOS and Android smartphones and tablets are capable of producing crystal clear audio-visual gaming content. Sure, the screens are smaller than PCs, but they're actually getting bigger and players love to be mobile.
PC Games Versus Mobile Games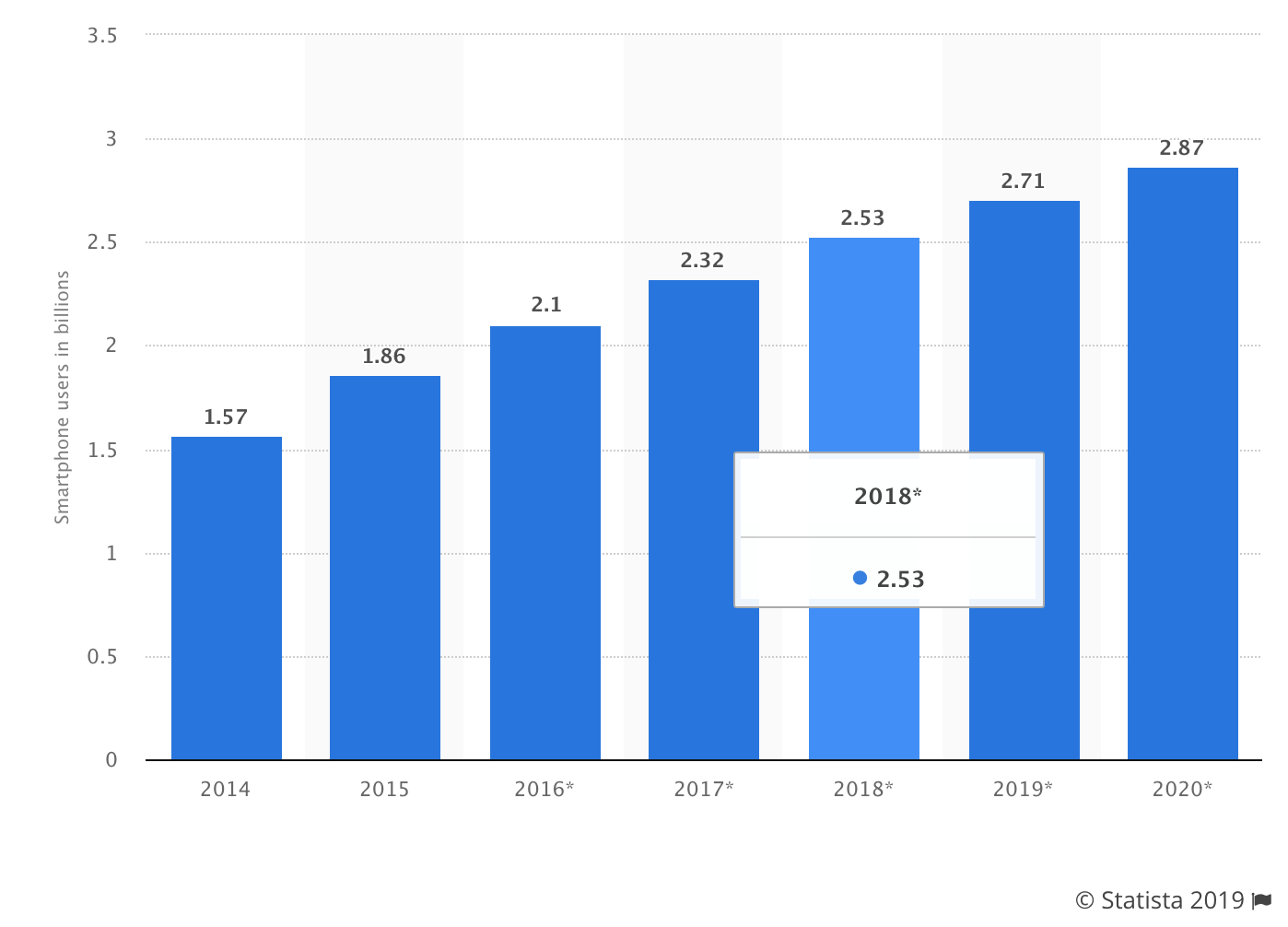 Despite the decreased popularity of PC gaming, there are still many benefits to players. For example, game makers provide exclusive games for PC players, and players are assured of superior graphics and functionality. There are many more games available to PC players than there are to mobile players.
On the other end of the spectrum, mobile players can take their games with them wherever they go. Many mobile games are free to play, or are available at low cost. Mobile gameplay is ideally suited to virtual reality and augmented reality – consider Pokémon Go as a case in point.
The tug-o-war between PC gaming and mobile gaming exists across many gaming variants. It is dominant in social games, video games and pervasive across the industry. One of the most interesting case studies is that of PC-based casino games vs mobile casino games and how these different channels dovetail with the land-based gaming industry. All options (PC, mobile and bricks and mortar) provide authentic gameplay with unique benefits. The widespread liberalization of gambling legislation over the years has facilitated the growth of a booming online gaming industry.
Initially, the online casino industry was a strictly PC-based model. What began with dial-up Internet rapidly advanced with the introduction of ADSL, Wi-Fi and fibre-optic connections. Today, there are only slight differences between in-person casino experiences and online casino gaming (PC and mobile gameplay).
Unlike other gaming industries where there is typically only the online option, the casino industry confers benefits in both the real and virtual realm. Consider the following pros and cons of online vs land-based gaming.
Online casino players are privy to welcome bonuses, re-deposit bonuses, daily deals, free spins, FreePlay, bonus rounds, and promotional offers.

Online casino players needn't worry about planning a trip to a casino, paying all the fees associated with accommodation, food, travel and entertainment.

Online casino players can power up and play from the comforts of home (on PC or mobile) at their leisure. No need to get dressed up to the nines to play blackjack, baccarat or craps online.

Online casino games are typically associated with better odds (RTPs) than land-based casinos given that the fixed costs of operations are much lower online and these translate into higher payback percentages for players.
Of course, there are certain pitfalls when playing a game online. The in-person experience offers an authentic social element; a tactile awareness of the environment. This wow factor is evident the moment you walk into an expansive Las Vegas casino. However, land-based casino, online casino and mobile casino games now operate in tandem to provide the consummate gaming experience to players.
As with other gaming industries, mobile casino now outstrips PC-based casino gaming by a long margin, and online casinos are tailoring their websites to players on the go. The shift to mobile gaming in the online casino industry has been swift and decisive. Sweeping legislation across Europe and the US is making it much easier for players to enjoy casino games on the go. Rather than supplanting the land-based model, the mobile casino option serves as a complement for players.
The Rapid Growth of the Global Gaming Market
Over the years, the global gaming market has grown at a steady clip. Back in 2012, the sum total of console games, PC games and mobile games amounted to $70.6 billion. By 2016, the total market was worth $106.5 billion and by 2019 is expected to top $151.9 billion. By 2021, NewZoo's report on the Global Games Market anticipates revenues of $180.1 billion for console games, PC games and mobile games. The stats provide interesting data on the composition of the global games market:
In

2012

, 45% of the revenue was generated by console games, 37% by PC games, and 18% by mobile games –

$70.6 billion in total

In

2016

, 30% of the revenue was generated by console games, 30% by PC games and 40% by mobile games –

$106.5 billion in total

In

2019

, 24% of the revenue is expected to be generated by console games, 22% by PC games, and 54% by mobile games –

$151.9 billion in total
Over the years, we have seen the rise and fall of many universally popular games such as Pong, Donkey Kong, Space Invaders, Pac Man, battle tanks, Tetris and so forth. Initially, console systems like Atari, Sega, Nintendo, Sony PlayStation, Xbox and the like dominated the scene alongside PC gaming. The Internet facilitated the downloading of games, and technological advancements quickly allowed for browser-based play – no download needed. Thanks to Flash Player and later HTML 5 technology, resource requirements for PC-based online games diminished and widespread adoption became the norm.
PC gaming was dominant in the 1990s and the 2000s. Around that time, mobile gaming functionality was extremely limited, with small screens, LCD displays and limited connectivity. That soon changed when companies like Apple, Samsung, Huawei and others began intensive development of smartphone technology. Many gaming experts agree that it was the iPhone which revolutionized the mobile gaming industry, and that took place in 2007. The unprecedented adoption of mobile technology now means that there are an estimated 2.71 billion smartphone users worldwide. Back in 2014 that number was barely 1.57 billion users.
Number Crunching: PC vs Mobile Gaming
According to NewZoo, 2.3 billion people spent $137.9 billion on gaming activity during 2018. This is a 13.3% uptick over 2017 figures, for a $16.2 billion increase. The NewZoo statistics are particularly thought-provoking. Consider that mobile gaming spend in 2018 amounted to $70.3 billion, up 25.5% year-on-year. Tablet games increased by $13.9 billion year-on-year, or 13.1%. Smartphone game spend was recorded at $56.4 billion, up 29.0% year-on-year. By contrast, PC gaming numbers resulted in $32.9 billion in spend, up just 1.6% year-on-year, while browser-based PC games generated $4.3 billion in spend, down 13.9% year-on-year, and console games spend amounted to $34.6 billion, up 4.1% year-on-year. Clearly, the momentum is with mobile.
It may come as a surprise to some, but PC gaming is here to stay. The market has definitely slowed down, but many of the players who have turned to mobile are PC players too. Just like the casino example, it's now more about the number of options available to players and less about exclusively selecting one avenue over another. There will always be a market for PC-based games by dint of the fact that PC games are capable of a much more powerful gaming session with enhanced animation, audio visuals and functionality. Mobile and PC are essentially complements for one another – not substitutes.