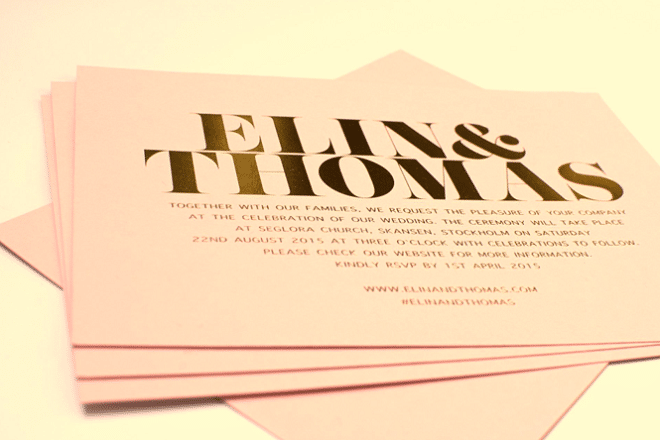 Create a Winning Business Card with Foil Printing and Embossing Services in London.
Are you looking for ways to make your business card stand out from the crowd? There are a number of reasons why it is still important to invest in business cards and put a lot of effort into how they are designed. Namely, they remain an affordable way to spread the word about your brand, working well at trade shows, events and other exhibitions. Business cards are also giving all of the vital information someone needs in a simple format, leading to communication and sales. Despite the growth of technology, it has been found that people are more likely to look at a business card than an email.
But, if you are new to designing business cards or you are looking for something unique, you might not know where to begin. Let's start by saying that foil printing and embossing services are going to be very useful for creating a winning business card. This is a sure way to make your brand or business stand out. Let's take a closer look.
What are Foil Printing and Embossing Services?
One of the main things you need to remember is that business people are going to receive business cards all the time. Indeed, customers get a lot of advertisement through the door and you need to capture their attention immediately with your business card. You do not have long to impress. You need to ensure that your business card stands out from the crowd and is unique.
There is where foil printing and embossing services come in. First of all, you have foil printing. This is the process of using metal on your business card, which can allow parts of your design to be silver, gold or copper. There are even metallic colours, such as blue and red, which can make your business card pop. This is going to be different from ordinary designs and make people take notice.
Then there are professional embossing services. This is going to allow the letters and words on your business card to be embossed. This allows you to introduce texture and touch into your business card, which is going to be unique. It makes your business card more interesting and professional, making people curious about what you offer.
Other Tips for Creating an Amazing Business Card
A lot of people assume that business cards are easy to design. But, if you have never created one before, you might not know where to begin. Here are some other tips that are going to ensure your business card is the best it can be.
First of all, you want to have a creative yet simple design. You can make your business card as colourful as you like. But, the main thing to always keep in mind is that you do not want to overwhelm the person receiving it. You also want to have a design that reflects your business and values. In other words, communicate your business effectively and set the tone from the beginning.
Another simple yet important tip is to make sure that the business card is easy to read. After all, you are trying to give vital information to a client or customer. So, you want all of the text and fonts to be simple and effective at portraying your message. We all know that there are fancy designs out there. But, they are not going to do much good if they cannot be read quickly and easily.
Do not forget that you do not want to cram information onto a business card. Keep it basic and only include the essential details. Namely, we are talking about your name and business name, as well as what you offer and a tagline. You should also make sure that your contact information is accessible. This can include an email address, telephone number, website address and social media handles.
Last but not least, do not forget to proofread your business card design. This is something that a lot of people do not do and they can end up regretting it. The last thing you want to do is make a mistake with your email address and nobody can contact you. Alternatively, you might make a pretty embarrassing spelling mistake that is not going to reflect well for your business. Thus, check over all the information and read your business card several times before having them printed. Even get another pair of eyes to look over them first.