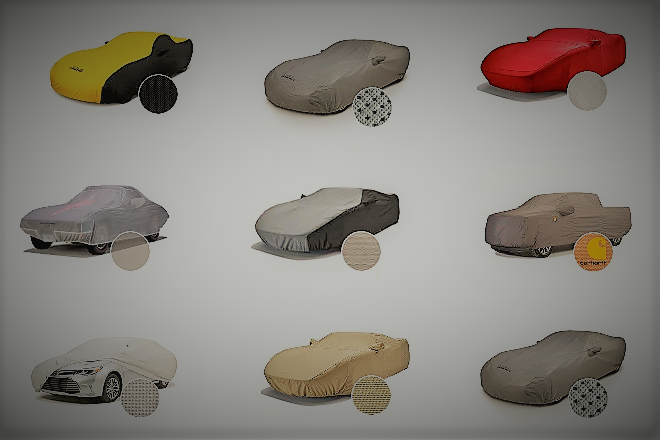 So you are convinced about the importance of car cover and now you want to buy one. If this is your first time then you will find it a bit hard to choose because either it is online market or offline market you will find a huge number of brands providing different types of car cover which makes it hassle to buy.
Even though buying a new car cover can be a hassle but it's still a fact that it is important to buy one that suits according to your car style and size. Not only it will keep your car safe from weather harshness but various other factors that can damage your car it's exterior and interior as well. Here is everything you need to know about the car covers types and importance at Carcoverworld.
Type of Car Cover
One of the most common types of car cover is fabric. It is one of the most common types of car cover you can get and especially when you are going to park inside a garage. These are kind of covers that usually are tight, snug fit, nice and very light also easy to use, Most importantly the usage of these soft car cover will not harm the car by any mean. They are ideal for indoor use or for those who park their cars under sheltered areas.
However, the fabric car covers are not suitable for those who usually park their cars outside as they will not protect the car when exposed to heat, snow or rain and will be useless at such situation. Another type of car cover you will find is the waterproof car cover which is usually made of plastic or contains plastic.
They can be great to keep the rain off from the car however they can also trap the moist as well cause the paint to get fade and even flick off over time. They are though best to use for cars parked in a garage in winter with the flannel sheet as it will kick off the moist.
Winter car covers are multilayered breathable materials that are especially designed to be used for outdoor use in winter to save the car from snow. They are especially designed to work in harsh weather condition and can be found at any online or retail store around.
Why Do You Need a Car Cover?
For most of us, a car cover is just used to keep the dust off from the cars to get the car shiny and clean at the end of the day. What they don't know that a car cover despite its type can do a great job to keep your car safe from various kind of human, biological and environmental damages.
It is hard to keep your car in good condition even with good care because sometimes weather or various external factors can damage your car no matter whatever you do.
Car cover protects the car from UV rays which can fade the paint of the car and dashboard and keep the upholstery in good condition longer then you expect. Heavy rains, snow are also the worst enemy of your vehicle's paint and even the internal major parts include the engine. They can cause rust when they get in via minor ruptures and can affect their working or even damage the entire machinery.
This is why using a car cover is a must. If you want to buy high-quality car covers for your car then Carcoverworld is here to provide you buying option from the wide range of products.