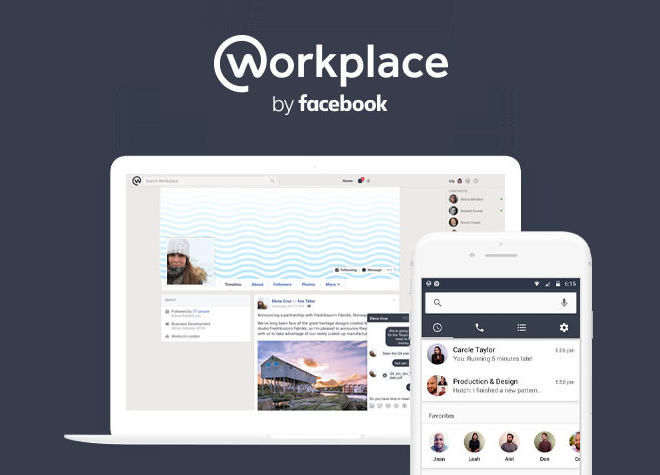 As remote workers, telecommuting and distributed teams increasingly become the norm in today's world of business, it can become nearly impossible to get everyone in the same room at the same time. And even if it were possible, it would hardly be cost effective. As useful as email, instant messengers and social media have become, they are largely inadequate for proper team communication.
A number of valuable resources have emerged in recent years to address this exact need, making it easier than ever for you to connect with your colleagues and co-workers no matter where they are in the world or what time zone they may find themselves in. All they need is a reliable Internet connection and a web browser.
Workplace by Facebook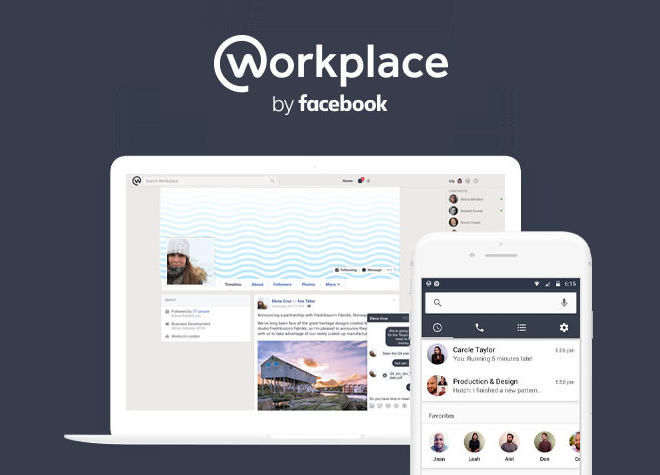 Before you dismiss this solution due to its direct relation to the black hole of productivity known as Facebook, Workplace is actually one of the most powerful team communication tools on this list. It's precisely because it is able to leverage the experience and technology behind the world's most popular social network, translating it into an environment that is conducive to productivity. Workplace is separate from your personal Facebook account, but it offers familiar features like a personalized news feed, a powerful chat platform, multi-company groups and even live video.
Pricing is set at $3 per user per month for the first 1,000 active users with volume discounts after that.
Slack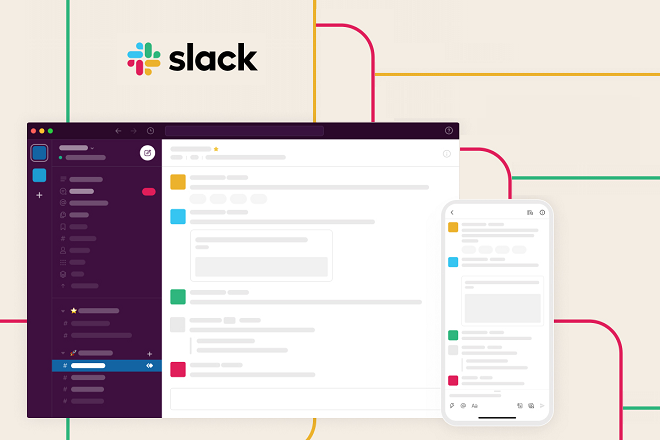 There is a reason why Slack is consistently recommended atop so many lists of invaluable business tools. It's the team communication solution of choice for companies and organizations of all sizes. Each new project you create within its framework automatically generates a new "channel" for discussion. You can also create channels for different teams or whatever other grouping you'd like. Slack supports the ability to drag, drop and share a variety of files, as well as integration with popular cloud storage services like Dropbox and Google Drive. Native mobile apps mean that your team members are always only a couple taps away.
Slack is available for free for an unlimited period of time, with optional upgrades for additional features.
HipChat
Offered by Atlassian, HipChat highlights three main functions: group chat, video, and screen sharing. Designed with business teams in mind, the group chat inside HipChat is persistent and searchable, meaning it is easy to reference past conversations for pertinent information. While inside the chat, you can hop over to a video chat for a quick pow-wow or share your screen with your colleagues too. If you need to get the attention of someone specific, use an @mention, just like you would on social media. Group chats are fast and HipChat integrates with everything from GitHub to Asana and over 200 more other services.
HipChat Basic is free for unlimited users, including group chat, instant messaging and file sharing. HipChat Plus is $2 per month per user, adding video chat, screen sharing, unlimited message history and more.
Grove
Depending on how nerdy the member of your team are, they might say that IRC is the be-all and end-all of ultimate online communication. If that is indeed the case, but what if you can't be bothered with some of the complexities of hosting your own IRC server? What if you don't want to bring your less tech-inclined colleagues into the conversation? For that, you might choose Grove. It's a hosted IRC service with a much more modern-looking web interface. Users who already have a favorite IRC client can still use it too. With archived chat logs, search, private messaging and SSL encryption, Grove brings a lot to the table.
Grove has four main pricing plans for different numbers of total users, ranging from $10/month for up to 5 users to $125/month for up to 50 users.
Sameroom
Do you know what is the single greatest problem with modern team communication? The fact that everyone is already on a number of different platforms and they'd really rather not adopt yet another one. An entirely different solution from all the others on this list is Sameroom, because it's not a team chat tool in and of itself. Instead, it connects your chat apps together. So, if you have some team members how prefer Lync, others who like Slack, and others who like Hangouts, they can all talk to one another within their own containers when they're connected through a "Tube" in Sameroom. It's really quite miraculous.
The basic monthly plan is $49 and includes five unlimited tubes. The next step up from there is the pro plan at $99, which includes up to 40 unlimited tubes.