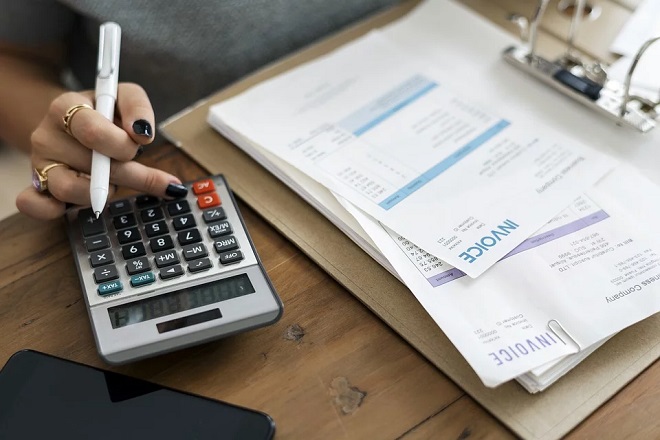 Unpaid invoices pose a serious threat to a company of any size or any industry. As a business owner, you know the importance of timely invoice clearing. Irrespective of the size of the business, unpaid invoices act as a nuisance and is inconvenient. Every business owner knows that clearing the bills and covering the expenses is vital for financial success. However, easier said than done. You need to have the best ways to deal with unpaid invoice conundrum so the existence of business is not threatened.
According to a study, on average, a small business holds 27 days' worth of cash normally. Let us think about it for a moment.
It shows that unpaid invoices affect everything in the business. If there is an interruption in cash flow in any way, it will directly drill a hole in business finances. To keep the operations smooth, steady cash flow is required. Unpaid invoices hold it and in turn, affect the business. In such an issue, you will not have the amount to pay the employees or cover the expenses.
Such a situation will not only slap you with a late fee but also tarnish the company's reputation. Therefore, clearing unpaid invoices is the thing that requires your immediate attention. To help you out in this scenario, we put forward some best advice for you. Try these out to ease your pressure.
Tips for handling unpaid invoices
Staying informative
Stating the terms
Use mobile invoicing option
Maintain your cool
Using invoice financing as collateral
We have given you a basic layout of what ways you can utilize to handle your unpaid invoice conundrum. Let us dive into more detail to lay a foundation to explain to you clearly.
Staying Informative
One of the best ways to deal with an unpaid invoice conundrum is to avoid clients that pay late. There is no guarantee that a client whose past record is not sleek is likely to change that. It is unlikely that they are delinquent with you if their past vendors are victims. They are sure to continue the trend with you.
Before diving into work with a new client, we recommend you check their business credit history. Companies like Dun & Bradstreet and Experian will provide you with credit reports. Use them to run a client's background check and repayment history. If it shows a lot of tardy history or unpaid credit, a smart move will be to avoid them altogether.
Stating the Terms
If you send out an invoice that does not state the terms or repayment date. It is likely the client will take advantage of the loophole and make payments late. When you send out an invoice, be sure to state the payment terms and date. There are different terms for different industries, so do your research regarding what suits your business.
Always do what is best for your business. If a certain term is working for one business in the industry, it might not work for you. Take your own business needs in focus. If you cannot wait long for payment, do not settle on just that one. Take into account your own business cash reserves. State your terms as clear and concise as possible.
Use Mobile Invoicing Option
Nowadays, the use of mobile phones has greatly increased communication and productivity in a business. This little device packs a lot of punch when used in the right manner. So why not take advantage of this technology and switch to mobile invoicing instead. Mobile invoicing provides a reduction in lag time that comes with paper invoices. Invoice sent through email is less likely to get lost as compared to a sea of paper on the client's desk. It is also very convenient to keep track of all the paid and unpaid invoices and record them digitally.
Services like Square Invoices make your payment sending and tracking seamless. Combined with bookkeeping apps can give you an advantage over payment tracking.
Invoice Financing
If the pending invoices are beginning to cause problems in your cash flow. You might consider account receivable financing or invoice financing. Lenders pay you in advance while keeping the invoices as collateral. Once you receive the payment from the clients, you pay back the lenders and receive the remaining invoice balance.
The approval for invoice financing takes a day or two only, which makes it the best way to deal with unpaid invoice conundrum.
Maintaining Your Cool
You have a client who is not paying you at the right time. What do you want to do? Every impulse in your body is urging you to take an aggressive measure and send a nasty email. Just wait, calm yourself and take your fingers away from the keyboard. It is your right to be paid for the service you provided. However, losing your patience is less likely to make your client pay up. This might also ruin your client relationships and they might look at someone else for future projects.
Start by calming yourself down and sending a professional email to the clients reminding them due dates. It is possible that they have overseen the email or it is in their spam folder. A gentle reminder will prompt them to check it. If they respond and still fail to pay, a friendly but stern phone call is in order. Keep reaching out at each delinquency until you are paid. If all else fails, you can seek outside help for the balance collection.
The Final Word
Unpaid invoices can be a headache if not dealt with on time. Business owners waste a lot of time chasing the clients for payment. It causes the cash flow to dwindle and the creation of issues for the business. It is a good idea to prepare yourself upfront in case of any late payment. Even if you find your client in arrears, there are many other options. You need to work up towards getting your payment while keeping your business on track.