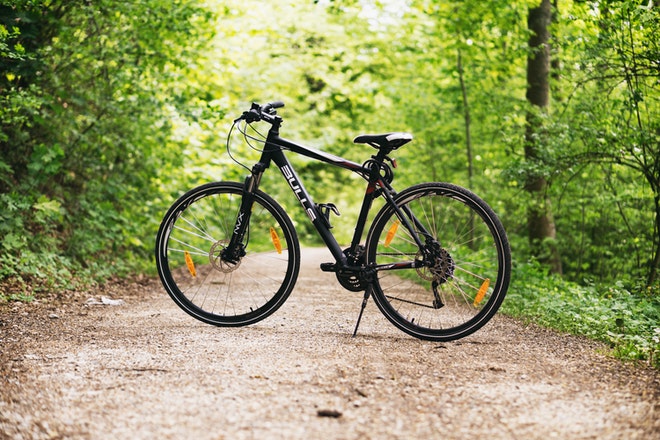 Moderate physical activity brings so many benefits during these tough times. It will boost your immune system, relieve the stress caused by the unpleasant news that you hear on a daily basis, and get rid of the anxiety. Riding a bike can be an excellent way to get your daily dose of moderate physical activity.
Biking during the whole social distancing time can be pretty difficult. However, you need to know which paths you can use. Always take the less crowded ones to avoid being close to other people. Riding a bike isn't forbidden, as long as you don't ride in groups with other bikers. It is recommended that you go alone. Also, it is very important that you keep the safe distance between other pedestrians and bikers. Have a hand sanitizer with you and disinfect your hands often. Also, make sure that you avoid touching anything. Wearing a mask in an open space when you don't communicate with others isn't imposed.
Newport Beach has some good paths that you can check. Biking routes are flat, so you can ride with any type of bike. Most of them are paved, or you will need to ride over smooth dirt. You are free to use a bike that is meant for both city riding and sandy gravel tracks. Newport Beach offers a stunning ocean view, so you can relax during your ride.
Back Bay Loop Trail
This trail isn't crowded, so you can maintain a safe distance. It is very popular for walking, riding, and running. The ten-mile trail is surrounded by water and offers a stunning view. You can spot wildlife here as well. The larger part of the trail is paved for a comfortable bike ride. The people that come here are very friendly and it is very likely that they will greet you.
Newport Balboa Boardwalk
This path has so many restaurants and shops around, which are closed right now. However, the path can still be enjoyed by all the bikers out there. It has a smooth path with two lanes for traffic in both directions. Also, it is kept pretty clean. However, keep in mind that it is very likely that the parking lots are closed. Also, the path can be busy so pick the time of visit carefully. You can spot some good electric bikes riding along.
Santiago Creek Bike Trail
The Santiago Creek trail might not offer you the most scenic views. However, it is a calm, clean, and non-crowded trail where people do jogging or ride a bike. Most of the path follows a dry river. Make sure that you check some cruiser bicycles for sale, as this type of bikes is good for both gravel and smooth paths.
Inspiration Point
The track has a breathtaking view of the beach. It is an excellent spot for seeing the sunset. You can ride your bike around ad enjoy the view. Parking here is limited, so you can enjoy a clean environment.