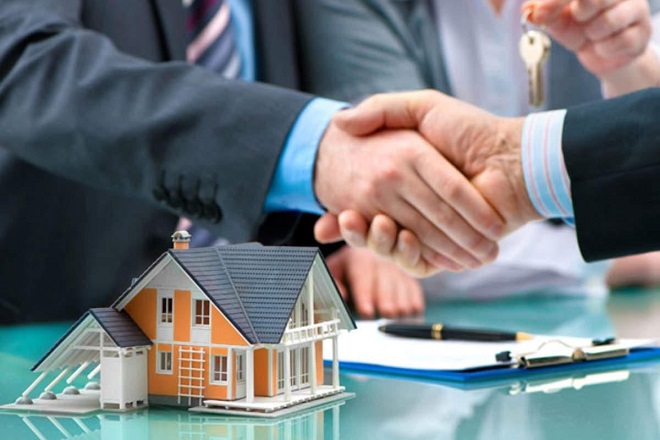 Delving into the world of real estate, we cannot possibly go past the existence of one important figure in the industry that in his lifetime, created a legacy for real estate investors. Numerous challenges that come with the real estate business. Yet, Norman Ebenstein, popularly known as 'Norm', spent much of his life developing as well as creating good business and family relationships. He also impacted society positively.
In the property developer world, Norm Ebenstein stood as a major pillar, inspiring young entrepreneurs and creating a path to success for them to follow. He founded Capital Commercial Property (CCP) and was the president and company's CEO, taking the company to great heights from its inception till 2011. You might want to read till the end as we would be expositing on Norman 'Norm' Ebenstein's life as CEO, as a family man, and as a philanthropist.
Family and Educational Background
The birthplace of Norm Ebenstein is the 'Big Apple' (New York) and he arrived in 1928 on a blessed Tuesday the 23rd of October. He was raised by his parents, Jeannette (mother) and Samuel Ebenstein (father), in Worcester where his parents relocated while he was quite young.
His family background was Jewish and focused on building good educational and family values which he was proud of. Norm made sure that he aligned all his activities based on the values he was taught from home, even till his adulthood and in business. While growing up, he kept on with the zeal to get a better education, not swayed by the rising trend of anti-Semitism at the time.
Furthermore, Norm attended the Phillip Exeter School and later studied economics at Brown University and graduated in 1950. He was not just a bookworm but also engaged in extracurricular activities like tennis and baseball. He was featured in the university Baseball team.
Following his graduation from Brown University, Norm went further to earn a JD in Law at the University of Boston. He also practiced before starting the CCP. After some years, he attained a Ph.D. in history at the Michigan University. You can click here to know why is there a need to gain a doctorate in history.
The Life of a Family Man
While at Brown University, Norm Ebenstein found his beautiful wife, Shirley. He was able to maintain a successful 65 years of marriage blessed with two beautiful kids: Douglas and Jaime. They were also foster parents to kids who were rescued from Labrador.
Norman did not only achieve success in business but also in marriage. He saw his wife as a very vital partner in the marriage institution and that helped to blossom their union. Together, they instilled the very values Norm grew up with into their children with care, love, and affection.
Their kids, as well as grandkids, grew up to be affectionate and noble, thereby, making their parents proud. He successfully proved to the world that one could run a successful business and have a very successful marriage. The business is currently successfully run by his children and grandchildren.
Business Career
Eden Center Incorporation, a subsidiary of Eden Investments, was chaired by Norm Ebenstein for over 48 years. Here he served with due diligence and was recognized as an MVP. Without previous experience in housing and construction, including other real estate business ventures, Norm moved into starting his own investment company in 1958. His strong will, vision, and long-term thinking helped him achieve great success in his real estate investment career.
His wise decision of investing in the Boca Raton Estate project with his funds added with years of hard work to grow this investment proved to be fruitful. It also showed that taking calculated risks with hard work can deliver massive success in every business, not just real estate. He was able to grow his company assets up to a standard the world could recognize. To date, the Capital Commercial Properties has continued to soar higher, creating more legacies and achievements.
If you ever have plans of starting your own real estate firm, you should take some points from the life and career of Norman. It is easier to achieve success when you ride on successful people's experiences.
Norman's Impact in the Industry and Society
Norm was a respected man due to his impact on business and the lives of those around him. He was able to carry out many charity activities such as providing affordable homes for low-income families, volunteering for peacekeeping, and community rebuilding, to mention but a few.
Affordable and Quality Homes
In Boca Raton where Norman Ebenstein lived for close to three decades, he owned numerous properties with proper structuring and design. This made a lot of families move into the area. One bonus Boca Raton Estate had was its proximity to educational institutions. Norm provided these homes at very affordable prices compared to the quality and environment they were located in.
The homes, which were sited with beautiful landscape and garden terrains, had everything to make a family enjoy comfort. Norm's opinions in the Real Estate world were highly recognized due to his vast experience. You can also visit investopedia to read about real estate.
Philanthropy
Norman saw giving as a responsibility for all. He traveled the world to places like India for peace-keeping services. He also created a foundation that is still active to date, to sponsor charity and peace-keeping activities as well as keep the legacy that he created alive. He also engaged in sponsoring other local organizations like the B'nai B'rith.
Others
Some other impacts of this legend include the rebuilding and development of shopping centers, malls, and schools. As matter of fact, he was responsible for renovating the Eden Center. Norman kept on as the CEO of the CCP until his 80's when he died in 2016. His son Doug took over to become the president of the company.
Conclusion
Norman was popularly known as a very dedicated man, both in business, family, and social development. We could not cover his entire life history and achievements in one article. His legacies are the path which a lot of young entrepreneurs follow to achieve success in business and family relationships. He earned great respect in high places in the world and became a pillar in the real estate world. Norman Ebenstein is indeed a true legend!