When arranging a trip to India, one of the first things you ask yourself is, "Where should I go and what are the best tourist places to visit in India?" Because of the vastness of the country, answering such a question is difficult.
We wish to provide you with a solid knowledge of your alternatives in the following article. It will hopefully assist you in understanding which locations are popular, which are not as touristy, and all of the delights and challenges of the aforementioned regions. This is your go-to resource for answering all of your frequently asked questions about organizing a vacation to this enormous subcontinent. India is the world's seventh-largest country.
We are fortunate to have such diversified geographical topography. Deserts, picturesque beaches, rough mountains, animal exploration, lush green plains backwaters, and colorful and dynamic cities are all on the itinerary. India is a fantastic tourist place since it contains a little bit of everything.
Top Tourist Places in India You Must Visit
Add to India's intensely religious and spiritual culture a rich and ancient history under various reigns, as well as its architectural effects. And you have one of the top tourist places in India. You've now had a complete vacation by digging much deeper into India's identity.
Rishikesh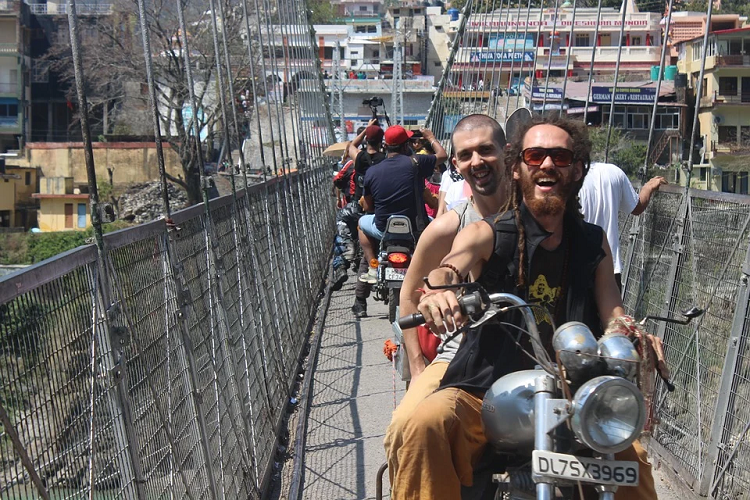 Rishikesh, an incredible highland station in Uttarakhand, is a traveler's heaven. It is a new addition to India's hipster attraction, which is very popular among millennials. When you want to get away from your everyday routine and immerse yourself in meditation and something tranquil, going to Rishikesh is one of the best options you can make. It's an excellent location for trying out adventure sports, yoga, and meditation. The area is serenely beautiful, and the variety of adventure sports available is rather exciting.
In March, travelers from all over the world go to Rishikesh to attend the most dynamic and engaging International Yoga Festival. The Beatles Ashram, Jumpin Heights, Neer Garh Waterfall, Ram Jhula, Laxman Jhula, Shivpuri, Neelkanth Mahadev Temple, Kaudiyala, and other popular sites include: There are also several camping and pilgrimage areas.
Ooty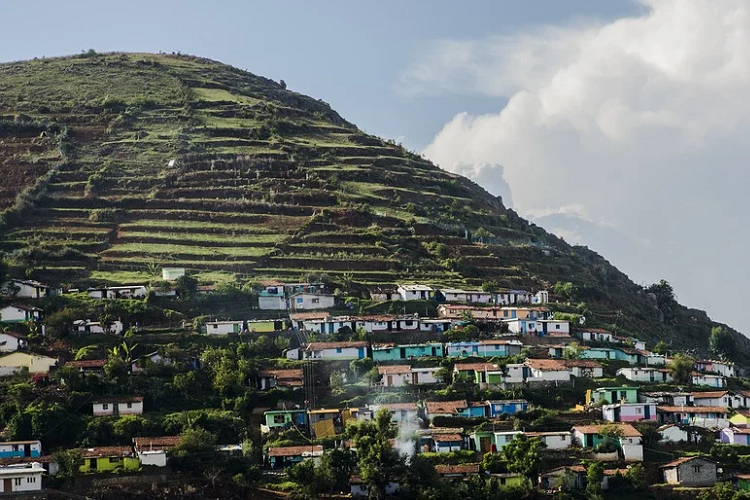 Ooty, Tamil Nadu's honeymoon capital, is a charming hill town. It includes all of the typical hill station attractions as well as numerous unique sites to visit. It's incredible what summer can do to Ooty. March marks the conclusion of winter and the start of summer. During March, the mist and pollution would have dissipated.
Some of the plants will be in bloom at this time. Because the water bodies would be abundant in water, boating and coracle rides will be available in practically all of them. The hiking trails will no longer be slick. The sun isn't hot enough to make you sweat, but it does keep you warm enough to enjoy all of the evening activities. Tea plantations in high-altitude locations such as Doddabetta Pe.
Planning to camp in Jaisalmer? Book the amazing camping at the best price!
Munnar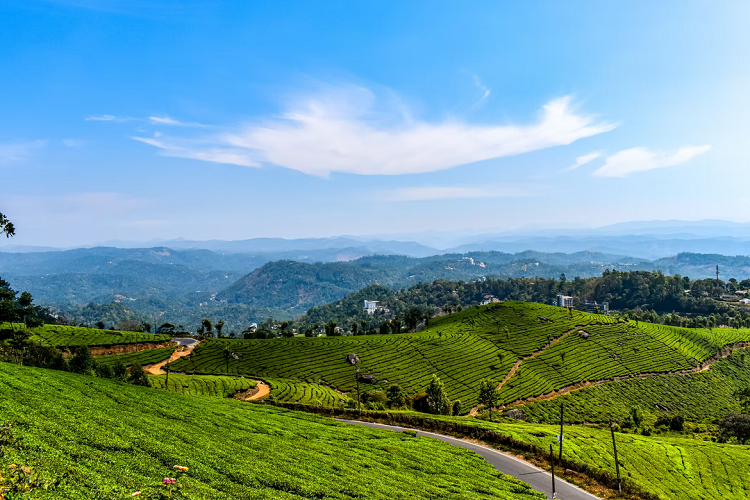 God's Own Country – Kerala boasts ageless beauty, and Munnar is the state's most famous attraction. It is a modest and well-known hill station in Kerala that offers a variety of interesting and unusual activities throughout the year. If you travel in March, you should plan an outdoor vacation. During this season, the wildlife refuge will be brimming with life. Spice and tea plantations will be in full flower. Tourists are permitted to pick the fruits and leaves from some plantations.
Most notably, the ideal sites for picnics and hikes can be found during the summer season, which runs from March to June. All exotic activities, like elephant rides, mountain goat spots, boating, and others, will be at their best during this time.
Kashmir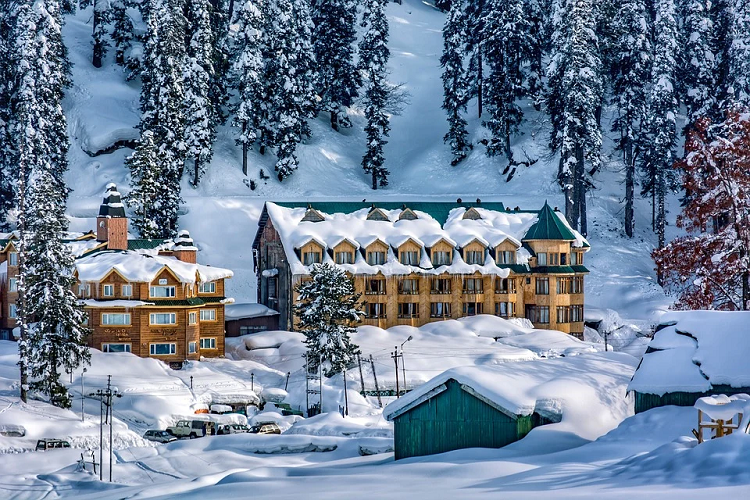 Kashmir is a breathtakingly magnificent hill station that cannot be adequately described in words. It is known as "Heaven on Earth," and the enthralling beauty of this land has always drawn people from all over the world. The panoramic views of the huge Himalayas, as well as the surreal flora, will make you fall in love with this stunning location.
The chilling climate, snowfall throughout the winter season, and lush green slopes are beautiful. In Kashmir, one can engage in a variety of activities such as rock climbing, nature walks, animal excursions, houseboat rides, hikes, and treks.
Anantnag, Doda, Pooch, Kishtwar, Srinagar, Kargil, and many other locations are worth visiting. It is an ideal destination for honeymooners, and March is the finest month to visit Kashmir due to the pleasant weather conditions. During this time, one can go on outings and participate in various sports without being inconvenienced.
Meghalaya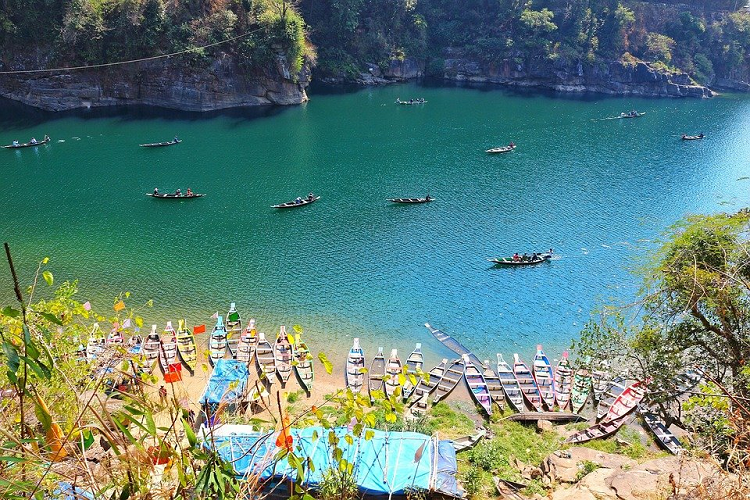 This popular monsoon location is known as the "abode of clouds" which separates the plains of Bangladesh from the Assam valley and is famous for being the world's wettest place. This state is a favorite location for vacationers willing to rough it. It has pine trees, rugged cliffs, magnificent waterfalls, and some of Asia's most enormous caves. Kayak across the scenic Umngot River, walk across bridges entirely entangled with roots, do waterfall rappelling at Elephant Falls, or spelunking at Krem Mawmluh near Dawki.
There are numerous activities available to fulfill your inner daredevil! Head to Mawlyngot, a two-hour journey from Shillong, for an amazing experience away from the tourist crowd. Sign up for day excursions through sprawling tea gardens, learn about tea processing, sample some of the greatest teas in all of North-eastern India, and discover how the state's fondness for the herbal drink was essential in their newfound progress.
Rann of Kutch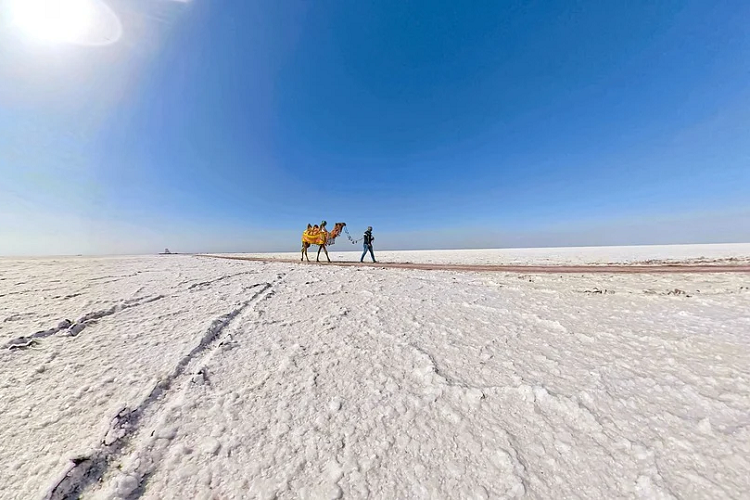 The Rann of Kutch, located in Gujarat's Thar Desert and covering 10,000 square kilometers, is the world's largest salt desert. During the monsoon season, the entire breadth is inundated in water, but by October, it has dried up and turned into a huge and desolate flatland. The villages surrounding Kutch are home to a myriad of tribal communities known for their high-quality textiles and handicrafts. There are numerous possibilities for individuals who like to investigate.
Visit Kala Dungar, or Black Hill, for spectacular panoramic views of the entire desert, or tour the Vijay Vilas Palace, where many prominent Bollywood films are shot. Every November to February, a Rann Ustav festival is held, when food is served. Kutch textiles are among the most well-known in the world. Visit Bhuj and learn about its thriving textile industry. This small town is populated by nomads who barter and sell colorful tribal wares such as hand-stitched embroidery, mirrors, and hand-printed patterned fabrics.
Kerala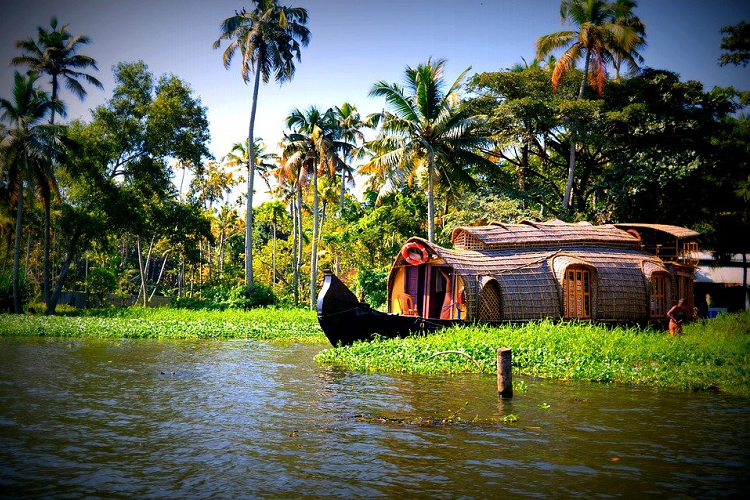 With its vast coastal stretches and diversified geography, Kerala is considered one of the greatest tourist places to visit in South India by most visitors. Pristine backwaters, tea and spice plantations popular in the Western Ghats, and beautiful houseboats provide a one-of-a-kind subcontinental experience that you won't find anywhere else. The calm and winding backwaters are ideal for tourists who want to ride a houseboat (some with Jacuzzis and personal cooks), while beaches such as Marari, Varkala, Kannur, and Kovalam provide water activities.
Do you want to go shopping in the middle of a lake? Visit Kuttanad and shop at Triveni, a floating, 16-meter-long "supermarket" that serves 53 places in the region and is vying for a spot in the Guinness Book of World Records. The floating mall sells reduced home appliances, stationery, toiletries, and household supplies!
Hampi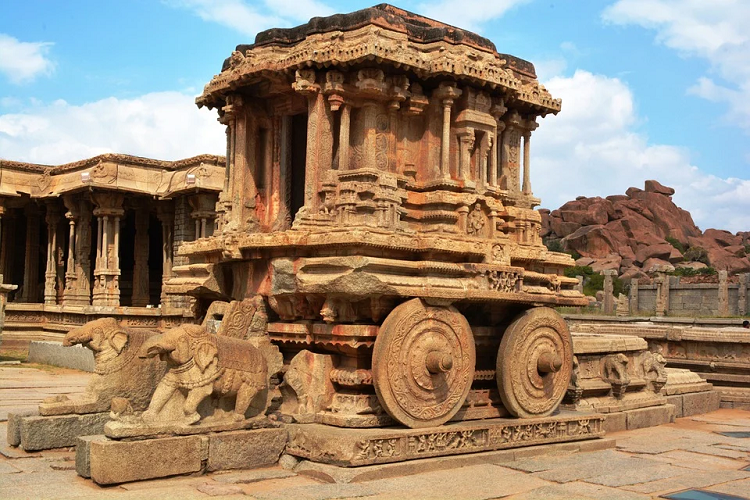 A visit to Hampi is like discovering a faraway fantasy country. A landscape filled with gigantic boulders, hills, and ancient ruins contrasted by lush palm groves, paddy fields, and banana plantations is a popular destination for people looking for something out of the ordinary. This is without a doubt one of the best spots to visit in India for both backpackers and seasoned travelers. Every nook and cranny of Hampi, which is located in the state of Karnataka, has a story to tell and is best visited on a bicycle with a tour guide.
Visit the many temples, go rock climbing, climb Matanga hill for breathtaking views, or take a ferry down the Tungabhadra River – the option is yours. Join the Sunset Jam Session in Virupapur Gaddi at Sunset Point (also affectionately known as Hippie Island by travelers). An hour before the sun sets, the area comes alive with the sounds of strings, percussion, and musical instruments encouraging people to dance.
Gandikota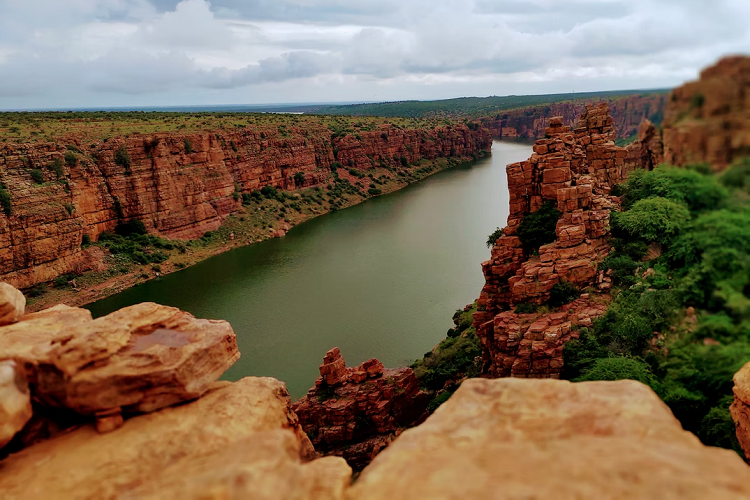 Gandikota, dubbed "India's Grand Canyon," is a little village on the right bank of the Pennar River that is steadily gaining much-deserved attention in the tourism sector. It is famous for the Grand Canyon-like gorge made by the river Pennar as it flows through the Erramala hills. The Gandikota Fort, one of India's largest forts erected as a defensive wall in the 13th century, is one of the destination's most popular sights, with many visitors walking along the wall to enjoy a stunning view of the tranquil river below.
Don't miss the Belum Caves in Belum Village, a 3km-long tunnel system that allows you to peer into the earth's depths. Explore tight passageways and vast echoing rooms brimming with stalactites and stalagmites. Many centuries ago, this sophisticated cave system was said to have housed Buddhist and Jains monks. Best place to visit on a budget.