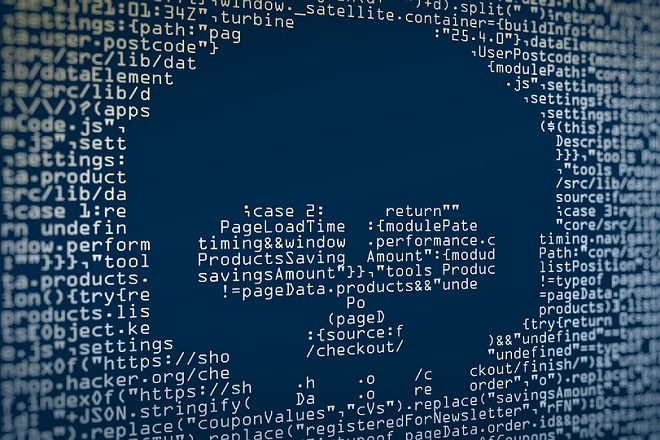 Cybersecurity is a primary concern, especially in the 21st century. You have to make sure your device is in safety, whether an Android, Windows, or Apple OS is installed with malware removal software. Malicious is often compared to a virus because it spreads so fast that it can render your computer, phone, or tablet useless.
You've had a malicious attack on your computer or phone, and the attack corrupted your files, or you know someone who has experienced it. Well, loss of essential data on your devices can drive you mad, especially with the extended data recovery processes. In worst-case scenarios, the data may never get recovered.
Cyber threats are prevalent when technology has advanced. Malware removal software is, therefore, a must-have tool to protect yourself from such attacks. Attackers often find the most vulnerable attack route. Consequently, you cannot quickly tell what websites to avoid or even what emails to the blacklist.
Let's first get to understand some examples of malware – the reason why people ask what a software removal is – the solution to such threats.
Examples of Malware
---
Ransomware
You've undoubtedly heard of the notorious malware that attacks your computer or phone by converting files into strings. The attackers then ask for a ransom so that they can remove the malicious software from your device.
Virus
A virus is another example of intrusive software meant to damage files by spreading from one host to another. Usually, a virus remains inactive until the attacked file is in use. Typically, a virus self-replicates itself.
Trojan Virus
A Trojan Virus often disguises as good software meant to help users. However, after downloading this malware, it destroys essential data and even deletes some files.  Unlike the typical virus, the Trojan virus doesn't replicate itself.
Best Malware Removal Software 2023
---
Now, with an understanding of what malware is, let's jump right into the best malware removal software tool.
Avira Free Security Suite

If you're looking for a comprehensive malware protection package, then the Avira free security suite is your best bet. Here is why:
It has a free VPN
The software has an automatic updater
Has a system optimizer speeding up your PC
Can detect vulnerabilities on your device and helps you fix them
Cons
Doesn't have Ransomware protection
AVG Antivirus Free

This virus removal software is comprehensive and comes in two versions. The pro paid version has more security features. That's why when you ask for what is the best malware removal software – you'll get many suggest you use AVG.
Protects from any malicious links
You can scan your computer for malware remotely using your phone
Has a very user-friendly interface
Cons
Has many pop-ups on the screen that can be irritating if you hate distractions
Bitdefender Anti-virus Free Edition

If you're looking for virus removal software online, then look no further because the Bitdefender Anti-virus has a complete security package compared to other free tools. The good thing about this software is that it works silently without popping unnecessary notifications on your screen.
Bitdefender also detects any threats as you use your PC and fixes any issues without even giving you alerts. This software also has a user-friendly interface making it ideal for any user.
If you ever want to switch to another antivirus software, then it'll be easy thanks to its software removal application – quick removal in seconds!
Panda Free Anti-virus

This free malware software removal is among the best in the market with its friendly interface and easy to use settings. Even a beginner without the knowledge on how to operate a software removal application can manage it.
The software has a strong firewall that blocks any potential threats from attacking your PC. Besides, the free tool also has a free VPN with a capacity of 150 MB in a day. It's always advisable to browse on a VPN, especially when accessing a public network. However, if you want to have unlimited access to VPN every day, you can opt for the Panda Dome Premium package.
Sophos Home Free

This software gives users flexibility because parents can even block certain websites from their kids. Such a blocking feature only comes with paid versions of most malware protection providers. The malware software removal free by Sophos also has real-time threat detection, and any malware is detected almost immediately.
The package also includes an internet protection extension that blocks any phishing links and websites. You can, therefore, browse confidently with this tool because you'll get notified whenever you try clicking on a dangerous link.
For free virus removal software online, the Sophos Home Free allows you to use the tool on up to 3 devices. You won't find such a deal on other free virus protection tools. However, if you have more than 3 devices, then you can consider upgrading to the paid version.
Kaspersky Free Security Cloud

The free cloud-based Kaspersky version offers a whole package of security. The software uses active scanning allowing a threat to be detected even before it hits your PC. The package also includes a 200 MB VPN limit each day, allowing you to browse on public WI-FI securely.
The Kaspersky Security Cloud free also includes a password manager and a dark web scanner. You can save up to 15 passwords helping you protect even the most complex passwords. You can also scan the dark web to see whether your data is safe – that's why it's earned its place as one of the top removal malware software on the market.
Comodo Free Antivirus

The software has a real-time virus scanner that detects viruses immediately they try to attack. The antivirus also has a virtual desktop feature that gives you another layer of protection from attacks when browsing. It's also worth noting that this free malware detection tool doesn't slow down your PC, unlike other software. The software is available for Android, Mac, Windows, and Linux devices, which make it a great choice compared to other free tools that are only available for Windows.
Microsoft Windows Defender

The malware protection tool is built-in with the Windows 10 devices offering basic protection against viruses and other cyber threats. However, according to research, it's essential to also install malware protection software despite having the Microsoft Windows Defender. This is because the tool doesn't perform exemplary compared to other free tools available in the market.
Notably, this malware detection software doesn't detect all phishing links and other security threats promptly. Another limitation is that if you're on Windows 7, you'll have to upgrade to Windows 10 to use the software.
Adaware Antivirus Free 12

If you're looking for a malware software removal program that comes free and also offers basic protection from cyber-attacks, then the Adaware Antivirus 12th version fits the bill. The tool protects against attacks from Spyware and other viruses. However, the antivirus is ineffective due to its inability to detect suspicious URLs.
Qihoo 360 Total Security 8.6

This software is developed and run by a Chinese mobile application developing and malware software company. The free tool offers basic malware protection by detecting any threat to the security of your PC. The malware removal application also features a PC clean up and allows you to conduct a vulnerability scan. With this malware protection tool, you can go about your online business without worry of attack. However, the software is often criticized for making the PC slow.
In conclusion
Dangerous people have always used malicious malware to destroy data. Some even use the malware to demand ransom from the victims. Most comprehensive malware protection software is expensive, but thanks to this article, you know the best free malware removal software in 2023.