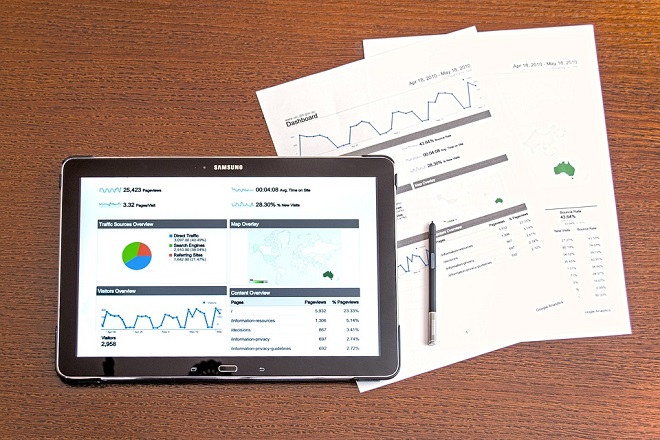 Are you dealing in a service-based industry and looking for ways to showcase your business? Then look no further. If you can generate the lead, cover them, into your customers, and retain them, then your service business is in good shape. Here are some tips that will help you to stay on the top.
Set Goals
One of the main reasons that small businesses fail is that they do not set clear goals.  Goal setting is important to clarify your focus on day-to-day achievements and measure progress. When a co money sets it is not only it gets to know things on which it has to put more focus, but also can clarify employees what their priorities are.
You start with setting targets or milestones that give the signal or direction to the employees that they have to complete a particular task within this week or by a particular due date. In this way, by achieving a little target, your business is all set to achieve the bigger goals.
Be Customer-Oriented
Customers are the real assets. Getting customers at your door might be a difficult job but retaining customers is a way more toughest job. Retained or loyal customers play a significant role in the continued success of small businesses.
Not only retained customers mean regular income, but happy clients share their experience with their family and friends and do free promotions for your business. So this is more important to stay customer-oriented.
Ask for feedback
Address their issues and complaints quickly
Be accessible and accountable
Stay current with the technology
Businesses, whether they are small or big, cannot devalue the importance of technology. The use of technology in a business is a growing necessity. Service business involves communication with clients, transportation to meet them at their doorsteps, and most importantly its good reputation in the minds of customers.
Apart from this complex web of processes, in this digital world, everyone is online, and to cope with this your business needs an online presence too and this can only be done with the help of technology. You can only build your website if you know the latest technology and it can increase your credibility and customers will try to reach you once they see your profile and what expertise you have. If they don't find you online, there is a high chance that they will ignore you.
Update Your Marketing Activities
Gone are the days when traditional marketing methods such as distributing the newsletter, lifting banners, or tv advertisements were enough to promote your business. The world has changed now, and so do the marketing techniques. Now there are hundreds of marketing techniques that businesses are using to drive forward.
As this is the digital age we are living in, digital marketing is an effective technique to promote your business. If you are a service-based business, then google service ads will work wonders to push your business to the next level. All you need to do is to follow a set of procedures:
Sign in to google ads manager
Create a campaign(select campaign type, name, target audience)
Select your budget
Create Ad extension
Set up Ad groups and keywords
Write your Ad
Launch your campaign
Being a startup, advertising on Google can quickly generate leads at a very low cost. This is the most cost-effective way of obtaining new customers.
Look At Competition
Knowing about your competitors, what they are, and what they offer and how they are serving their customers can give you a better understanding of how you can make your service stand out. It will enable you to differentiate yourself and try to be exceptional as compared to your competitors. You can use this knowledge to create effective strategies and improve your business performance.
Grow And Build Your Team
A business's success depends on its team. Your team will be the one behind your success. If you have very few employees, it is likely to serve fewer customers. You need a strong team to tell your customers that they are always welcomed wherever they try to reach you. Hire potential people.
Keep your team members happy, if they are happy, their happiness will reflect in their work and eventually will make the customers happy. Arrange constant training sessions to build their skills and teach them how they should interact with the customers and serve them.
Keep Learning And Improving
If you get to know anything from customers' feedback that they didn't find good, try to improve it. Learn every day how you can do things better that will provide real value to the customers and keep improving your services. Be creative and provide value. The service market is already saturated and competitors are offering too much to gain customers. you need to bring continuous improvements in your services to stay competitive in the market.